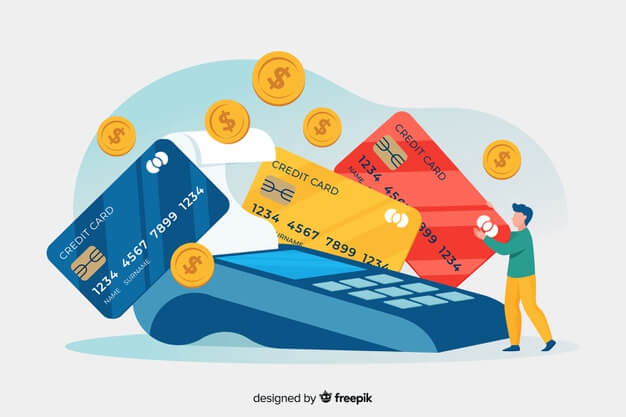 Roku is one of the most popular ways to stream entertainment videos on your TV. It simply connects with your Internet Wifi, and therefore, you need an internet connection to use it.
This amazing platform allows you to watch paid and free content on the internet, such as from apps like Netflix, Amazon Prime, Hulu, YouTube, and many other platforms on your TV. This digital media player is manufactured by an American company and offers you to see a variety of online shows present on different online platforms.
A streaming stick will be provided by this company so that you can easily connect that with your TV. This streaming stick will be just like a Pendrive that plugs into the HDMI input of your television. This effectively turns out your TV into a smart one.
You can access thousands of channels, mainly the mainstream ones like Amazon Prime, Netflix, Hulu, and many popular ones. With so many channels catered inside this amazing device, you will probably hear entertainment shows for every niche interest. But did you know that all channels are not free? You need to subscribe or pay to register on Roku.
Without a Roku account, you cannot do with this device. Therefore, to add channels and other streaming media, you need to create and register a Roku account.
Once you register with Roku, then you will be able to select the streaming channels and get ready to watch media on your streaming device. In this article, we are going to discuss how you can register Roku without the use of a credit card. But, first, we will discuss the features you will get while registering your account with Roku.
Features of Roku
Whether you go with buying a Roku player or Roku TV, or any other Roku hardware devices, you will be able to experience high-quality content run with an internet connection. Just start your device and set up the home screen, and voila, you are ready to enjoy its features. Here is the list of various features you will get when you install Roku on your device.
There are many reasons customers love Roku TV as it is easy to set up and will give you access to watch a large number of shows based on your interest. Roku TV is affordable and offers you a home screen hub for entertainment. You can easily group similar types of content that include news, free content, inputs, and various subscription services. You just select your favorite platform like Netflix or Hulu right from the home screen, and you are ready to watch your favorite show.
Did you know that Roku channels also offer you free Hollywood hit movies to stream? You can easily watch comedy movies, action movies, or cult classics with this device. You subscribe to their blogs and get updated with the upcoming movie on its channel.
Roku is a great mobile companion for two types of the mobile OS, like Android and iOS. You can easily use Roku on your mobile for private listening. Just connect your headphones with your device and watch as many shows and movies as you can without disturbing anyone out there. It has the ability to cast music, photos, videos, and much more from your mobile device. You can also use your mobile as a fully functional remote control for your Roku device.
Are you watching any live show and suddenly you need to complete some work? Do not worry. Another amazing feature of the Roku device is that you can even pause the live TV show until your works get completed. You can easily come back and watch that digital broadcast TV. With this amazing feature, you can pause your favorite live show for about 90 minutes. You need a low-cost USB flash drive with 16 GB minimum storage capacity to make the use of this feature. This needs to be connected with Roku, and you can easily play your live TV after a few minutes of break.
Voice search is another main feature you will get with this device. If your hands are busy with some work, then you just need to speak about your favorite show or channel. With the use of voice compatible remote control, you can change channels and shows over your voice.
So, these are some amazing sets of features you will encounter while registering your account with Roku. Now we will focus on how you can easily register your account with Roku without the use of a credit card.
Create your Roku account without the use of a credit card
If you want to activate your Roku account without the use of a credit card, then you need to follow some instructions written below.
Let us get started with these steps:
Visit http://my.roku.com/index and tap on the account signup option.
You need to fill each and every detail, for example, your first name, last name, email address, and password, and confirm its terms and conditions.
You will be preceded to the next page when you confirm all human conditions.
Tap on the continue button, and one thing you need to keep in mind is that you need to be above 18 years.
Create a PIN to log in to your Roku account for security purposes.
The PIN must be of 4 digits, and after filling the PIN, you will be redirected to the next page where you have to fill payment information.
You can skip this off the chance that you can add the payment details later.
Now, your account will gets activated without any use of a credit card.
If you face any issue, you can take help from the Roku support team.
You can also skip the PayPal option and continue registering an account on Roku. For this, you need to follow the below instructions.
Once you redirected to the payment page. Select PayPal as a mode for payment.
Enter PayPal information like phone number, name, etc. and submit it.
After submitting details, the Roku website will redirect you to the PayPal home page, where they asked you to enter your login information.
You need to close that page and do not log in to the PayPal account.
Now, you need to open the Roku official site and log in to your account. They will ask you about the confirmation of the payment method, but you have to skip that.
When you bypassed that, you can link your device with Roku.
With the help of these steps, you can easily log in to the Roku account without entering any payment details.
Conclusion
In this article, we have mentioned the various steps that will help you to log in to your Roku account without the use of any payment method like credit card or PayPal. Roku is an amazing video player that allows you to enjoy your favorite shows on TV.
You can easily watch shows from various channels like Netflix, Amazon Prime, etc. We have also discussed the features you will get while you subscribed to Roku. You will definitely love the features provided by Roku to its customers. We hope that this article has given you enough information about Roku and how you can easily activate your Roku account without using any payment method.