Roku is one of the popular video streaming applications available in the market. Streaming can be defined as the continuous transfer of video/audio files from a server.
Roku is simple to use and easy to install. Roku changed the streaming for the TV and they aspire to power every TV across the world. You have to create a Roku account and you can start streaming your dearest movies. It is equipped with a remote and many features like the Roku search.
You can stream tons of free content, popular movies, awesome music, and almost anything. The streaming services are making cable TV obsolete.
The basic setup is very simple. Power up your Roku device, connect your Roku device to the internet, create a Roku account, and activate your device. The home screen will display different applications and streaming options.
Now, there are some secret menu codes and commands that will power you up. Users can access the private channels that are not available on the Roku home screen. The channels are private because of many reasons like third-party issues, country restrictions, the possibility of adult content, and more. So, when you are browsing through the Roku, you will not find them.
There is a Roku secret menu page that is accessible using the Roku remote. Using these settings you can access all the hidden content on Roku. Below is the list of some of the popular private channels on Roku:
PBS
TED Talks
NASA TV and Hubblecast HD
Universal Sports Network
Some of the government channels C-SPAN, The Pentagon Channel, and White House Press Briefings.
HBO Go
With just a few commands, you can access these channels or search for the exact content you are looking for using a title, actor, or producer. Some of the secret menu screens can be accessed by your remote. So, you should be aware of the buttons on the remote and its functions.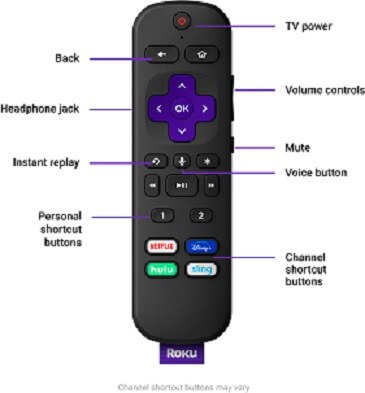 Press the home button five times, press fast forward (FF) three times, and press the rewind (RW) button twice. This will allow you to factory reset, run a USB test, and update the server software.
Press home five times, up arrow, RW, and FF twice. This will reboot your Roku device.
Press home five times, and then up, down, up, down, and up. This is will display a secret Wi-Fi menu. You can see the signal strength and other features.
Press home five times, FF, down, RW, down, and FF. This will access a secret antenna menu.
Press home five times, RW three times, and FF twice. This will display the bit rate menu and you can check the quality settings.
Press home three times, up twice, left arrow, right, left, right, and left. This command will give you access to the channel information menu.
Press home three times, up twice, right arrow, left, right, left, and right key. You will be able to gain access to developer mode through this.
Press home five times, up, right, down, left, and up arrow. This will help in removing auto-pair, cycle screenshot, cycle ad-banner, and log theme information.
These were some of the button sequences which give access to secret or hidden menu and settings. You have to be very careful when using these commands. There is a high probability of messing up settings. You can study the remote of the Roku device. There are various different buttons with different properties. It has the navigation arrow keys, home button, back button, and various different keys. You have to understand their functions and then use them for the required purpose.
Conclusion: Roku is one of the best applications for video streaming. It is gaining popularity like nothing else. Roku has some hidden menus and channels which can be accessed using the commands given above. The list of the private channels is given above that can be accessed by performing some alterations.
I have listed eight commands which can help in understanding Roku better. Also, the remote which you get also contains vital information. So, use both of these information properly and unlock the content which you wish for.