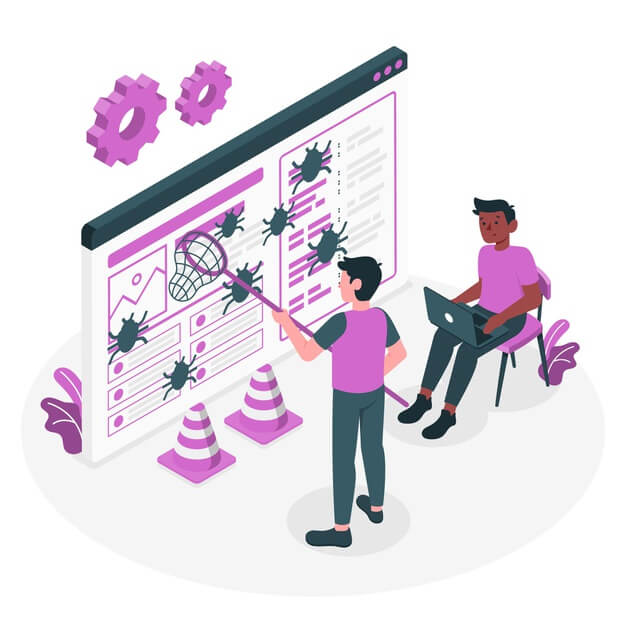 Many people face the issue that vev.io not working with Kodi. This will cause errors in watching movies or TV shows on Kodi. If you are the one facing errors while pairing vev.io with Kodi, then you are at the right place.
To avoid most streaming errors, most of the users make the use of stream authorization services. In this method, if the user wants to gain access to the streaming content, then he or she needs to validate their IP addresses.
The main reason why vev.io is not working is due to the change in the address of the website. They just want to secure all the content present on your website. With so many users using Kodi, it creates this software website to get overloaded.
This will also prevent the access of content to the providers. Therefore, most of the people not able to pair vev.io with Kodi. If you want to pair with Kodi with stream authorization, then there is a site named Tvad.me, which will allow you to do that.
Once you visit this site, you will be asked to authorize your IP address. And once connecting, the user will be permitted to watch for 4 hours, and after that, it will ask you again.
Whenever you want to watch a movie with Kodi software through vev.io/pair, then it will show irritating pop-ups. This is one of the most common problem people faces while watching movies. In this article, we are going to discuss the process of how you can fix a vev.io/pair error with Kodi. So, let us get started.
Ways to fix vev.io/pair errors with Kodi
We will provide you three easy solutions that will help you to solve all pairing errors one can face with Kodi. Several users also experience some errors while they try to play a stream with certain Kodi add-ons.
The perfect solution for this is streaming videos using the authorization method. Let us get started with the different ways to fix vev.io/pair errors with Kodi. Before beginning with
Direct Authorization Method
As discussed above also, this is the best method to fix vev.io/pair errors. To make the use of this method, you can follow the steps below:
The first thing you need to do in order to make the use of the direct authorization method is to open the web browser and enter the vev.io/pair URL.
Once you enter the URL, you will see a pop-up window opened for Kodi.
After seeing pop up, you need to fix the captcha and click on the activate streaming window.
After that, you will see a message about your IP, and it is worked for four hours.
Now you can easily enjoy your favorite movie without facing any issue.
After four hours, you need to enter your IP address again and approve the login. Without facing any problem, you can easily add the new IP address.
Disable Hosters with Captcha
Another method to fix the vev.io/pair problem with Kodi is to disable hosters with captcha. This is the best method to consider while fixing the issue with Kodi. You need to open the Kodi application in order to disable hosters. In order to apply this method, you need to open the Kodi app. You need to adjust some add on settings to get this issue solved.
To do this, you need to follow these steps:
Click on the left side and search the "Add-ons."
After that, you need to select any add-ons from the settings option.
When you see the "playback" option, you will get "hosters with captcha."
It will help if you disable this option.
Click on the "Ok" button on the top right corner of the Kodi app.
After clicking on the "ok" button, you are done with this disabling process.
This method is so beneficial that there is no need to do disabling for each and every add-on separately. Now, you can enjoy your movies on the Kodi app without getting the trouble of having any captcha. This is one of the best solutions to fix the vev.io/pair issue with the Kodi app.
Fix error with Real-Debrid
The best way to eliminate vev.io/pair error is by integrating real debrid. But, it would help if you bought the subscription for real-debrid. You can also install the streaming app before activating their service. Pair that app with real debrid to watch movies and TV shows. Now you will never get any streaming issue when you pair with Kodi.
So, these are some methods you can follow in order to fix the vev.io/pair issue. Most of the users do not want to get in any mess, and therefore, they want a shortcut method that can easily disable hosters from all add-ons. Therefore, they go with the URL configuring resolver method through which you can easily block the provider's site.
To do this, you need to follow some steps:
Click the settings of the system. Select the add-on option on the left side of the menu.
Click on manage dependencies and choose URL resolver on the screen. You can configure it by selecting any of the resolvers from the list.
In the end, click on the enable option present on the right side of the screen.
With these steps, you will never face vev.io/pair error with the Kodi app.
Conclusion
In this article, we have discussed various methods that will help you to solve vev.io/pair problems. You can make the use of these different ways to solve vev.io/pair error. If you get irritated with the errors of captcha, then you must follow these different methods to solve this error.
We have also listed a shortcut method that will help you to disable hosters from all add-ons. The steps mentioned in this article for every method will make you clear how you can make the use of each and every way to solve a vev.io/pair error with Kodi. We hope that you will get enough information about fixing these errors.