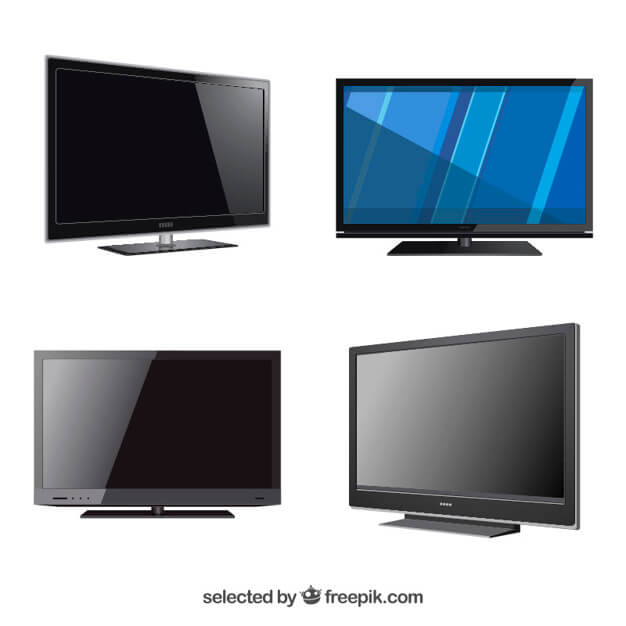 Have you been interrupted while watching your favorite movie on TV? Do you face no signal problem on your TV? If the answer to these questions is yes, then we will solve all your queries related to no signal issues.
Sometimes, it may happen that your TV may lose signals due to bad hardware issues or weather conditions. If there is heavy rain, snow, or wind blowing, then your cable operator will display failure in connection.
In this case, you may have to turn off the device until the problem gets solved. With the change in technology, the modern TV signal dishes are designed in such a way that they can cope up with bad weather conditions.
In these cases, if you are pretty sure that nothing happens to your TV hardware, then the problem may lie in the TV connection. If you are facing no signal issues, then we will recommend you to follow this troubleshooting guide.
This will help you in overcoming this issue, and you will be able to enjoy your favorite show or movie on TV once the signal gets restored. Let us get started with this guide.
What is the "no-signal" issue people face with their TV?
Most of the manufacturers designed televisions with auto connection mechanisms that allow the device to be detected once you turn on the remote. After that, you will be able to see the display on the screen.
If you are facing jaggy lines on your TV once you turn it on, then this problem refers to a "no signal" issue. If all your TV input remains at the correct position and is set to a correct source, then it may happen the problem is arising due to the network reception point.
In this case, you can try power off the TV and wait for few minutes to get it started. If the problem still continues, then you need to check all input points one by one in order to solve this issue. This will be a simple process of elimination.
If you are using HDMI ports of the TV to connect it with a laptop or PC, then you should try to disconnect them in order to solve this issue. Here are some of the ways you can follow in order to fix the no-signal issue on TV.
Methods you can follow to solve no signal issue on TV
There are several methods you can follow in order to fix no signal issue you are facing on your TV. Here we have discussed some of these convenient methods:
Keep a check on your Setup box or cable box
Sometimes, your setup box or cable box is the reason that your TV faces no signal issues. Whether you are using an SD box or an HD box, every setup box provider uses a new firmware and updates it in the background. This means new satellite settings will be uploaded in that operator.
Due to the change in satellite settings, your device may not get fully integrated with the adjustments and result in no signal issues. Therefore, if this may happen to you, then you can simply unplug the power cable from your cable box and insert it once again. While doing this, make sure your TV is switched off and unplugged.
You may also solve this issue by pulling the smart card or view card from the cable box for a while and then insert it. Make sure to follow this step very firmly without applying any pressure. Once you reinsert the card, your problem may get resolved.
Check Cable or port points
In most cases, the main reason behind no signal issues is related to HDMI cables or ports. HDMI or High Definition Multimedia Interface problem occurs when the connections are not fitted in a proper way.
This means if the connections are not fitted tightly or slipping out of the ports, then this may be a serious issue and can cause no signal problem.
One of the reasons your connections are not fitted tightly is that your port has slightly damaged. Do not worry, and there will be nothing serious. You can call the TV mechanic and simply migrate to an alternative HDMI port. You can also check by reinserting in the old HDMI port.
If this also not works for you, then you need to upgrade your HDMI connector. Once you solve all these issues, your TV may start working.
Solving Bandwidth errors
In some cases, the no signal problem in TV occurs due to High bandwidth digital content protection errors. This anti-piracy measure suggests that your device may not be able to receive signals or any cable TV content. Nowadays, all modern TVs are HDCP compliant.
But, if there is any problem in your bandwidth port, then try to solve it. You can remove the offending device connected to your TV, and your problem may get solved.
Keep a check on base channel issues
Sometimes this issue occurs due to different base channels. While 1 or 2 is the fixed default setting on your TV remote, then you may change it to 3 or 4. This change should be done on TV remote only, and there is no need to detangle any TV cable or your service operator. You can also reverse the order to start your cable box first and then your TV in order to solve this issue.
So, these are some common and effective methods you can follow if you are facing no signal issues with your TV.
Conclusion
No signal issues on TV are really frustrating. This issue can interrupt us from watching our favorite show or movies on TV. This issue may also result in damage to other parts of your TV. It is important to keep a check on cable ports or various connections of TV to solve this issue.
In most cases, you do not need to call any external assistance, as it can be solved just by adjusting your cable and ports. Try these ways that are listed in this article if you are facing no signal issues. We hope that this article gives you enough information about TV issues and how you can solve them.