Hey readers, today we will talk about health. Health is the topmost priority for any living being out there. Everyone wants to live in peace and live life healthy.
The importance of health needs not to be described because everyone know how important to live healthily. Without health, there's no mental or physical well-being.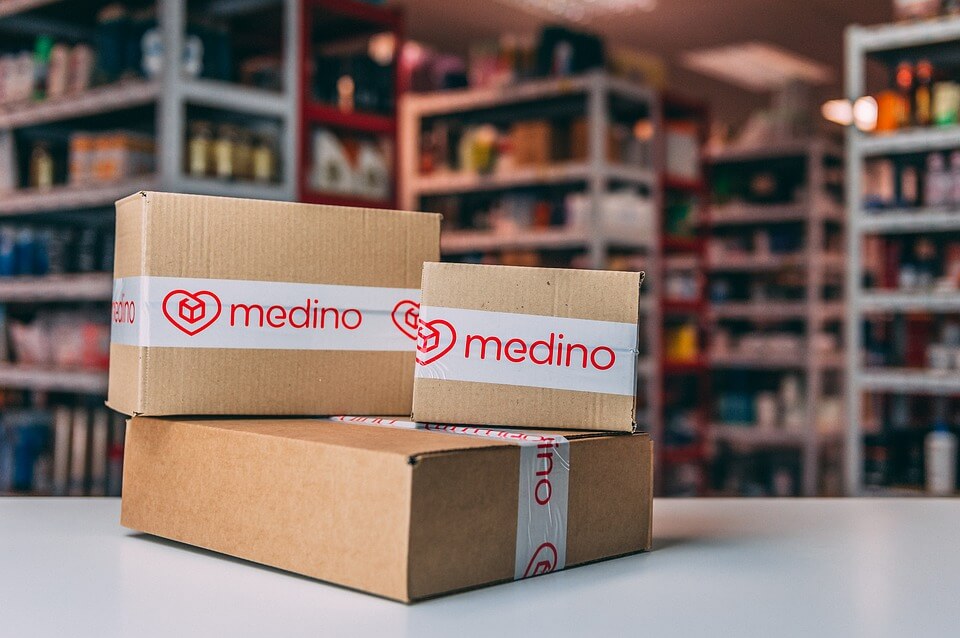 Usually, good health is taken to be the absence of illness or similar problems in the body. However, in an actual sense, good health refers to the combination of mental and physical health.
In today's world, however, we find numerous hazards of health that result in various disorders and diseases. These problems lead to distress, anxiety, weakness, and many other challenges that become difficult to live with.
This picture brings in the word 'medicines' which became a very common part of our daily lives today. Starting from the children to adults to old people, everyone is well acquainted with the practice of taking medicines right from the very minimal of troubles like a mild headache or a few sneezes.
Today, it is almost nearly impossible to even imagine a day without medicines. They have become an essential part of our schedule.
In this lockdown period, although medicine stores have a license to sell medicines, it is quite risky on the part of the common people to go out finding the nearest store to bring medicines.
Many of the people who are in regular need of medicines for example the diabetic patients find it quite difficult to visit the medicine stores a regular intervals.
Thus, just like the online food and grocery delivery sites, there is an urgent need for medicine delivery sites too. Therefore, to fulfill the needs of common people, we have several websites available to deliver medicines to the public safely.
Let's have a view on the curated list of the best medicine delivery websites in India.
This website has several perks. It is one of the most used medicine apps in India. It is an online medical store and health care app that loads a lot of useful information regarding the medicines. It also gives access to see the treatment uses, usage recommendations, side effects, expert advice, safety warnings, etc. This app also answers to the FAQ of the patient. Moreover, the best part of this app is that it provides cheaper substitutes for expensive medicines.
This medicine shopping application works well as you upload your recommended medicines. The order is delivered anywhere in India. Another plus point about this app is a large number of benefits that it provides to the customers. It tracks order and rewards points. Moreover, it has discount offers on certain medicines and even cashback offers.
This app is known for its wide variety of products available. They range to medicines, baby essentials, nutrition, personal care, health care, etc. kind of products at reasonable prices.
This app conveniently provides all the products of Medplus pharmacies to every corner of the country. Due to this wide range of products available, MedPlus Mart has become a popular brand name in the market of online medicine delivery websites.
Medlife is counted as one of the best online medicine apps with a user-friendly interface. One interesting fact about this app is that it grants free delivery of orders crossing the amount of Rs.100 within a span of 24 to 48 hours. It also allows Cash on delivery.
The app is now offering medicine delivery in as many as a hundred cities in the country. Medlife is the most commonly used substitute name for the online medicine website in India. Its benefits are widely reachable to the common public.
PharmEasy
Another most widely used online medicine delivery app, PharmEasy is popular for customer satisfaction levels. It doesn't let the customer run out of the medicines. It refills the order package every month and on the confirmation, delivers the products at your doorstep safely.
It offers a wide variety of fitness and wellness products like healthcare, personal care, and even sexual wellness products, etc. One can avail discounts of up to 70%. Another beneficial fact about this brand is that it also provides diagnosis tests at some of the metro cities of the country.
This app was initially an appointment making app. It allowed the user to take appointments from the list of doctors and also tracked the records of prescribed medication.
Later, it extended its services to consulting and ordering medicines online and recording all the required information regarding the medication. To help India grow healthier, Practo provides free health tips to the users.
Now the last but not least, this app's name is one of the biggest brand names when it comes to medicines and hospitals. A chain of professional medication and treatment facilities, Apollo is known for its best services to patients all over the country.
It is an all-in-one application that will help the customers to book appointments, take online consultations, order medicines, and much more. It keeps your order records allowing you to find the nearest Apollo center. Moreover, the app allows you to talk to the doctors at scheduled timings through audio or video conferencing. Thus, virtual consultation is made easy with the app.
Therefore, these apps have made the life of the patients quite easier than before with all the facilities they provide. Make sure to install these apps or issues there official site and make better use of these apps or sites to secure your medical needs during this pandemic.