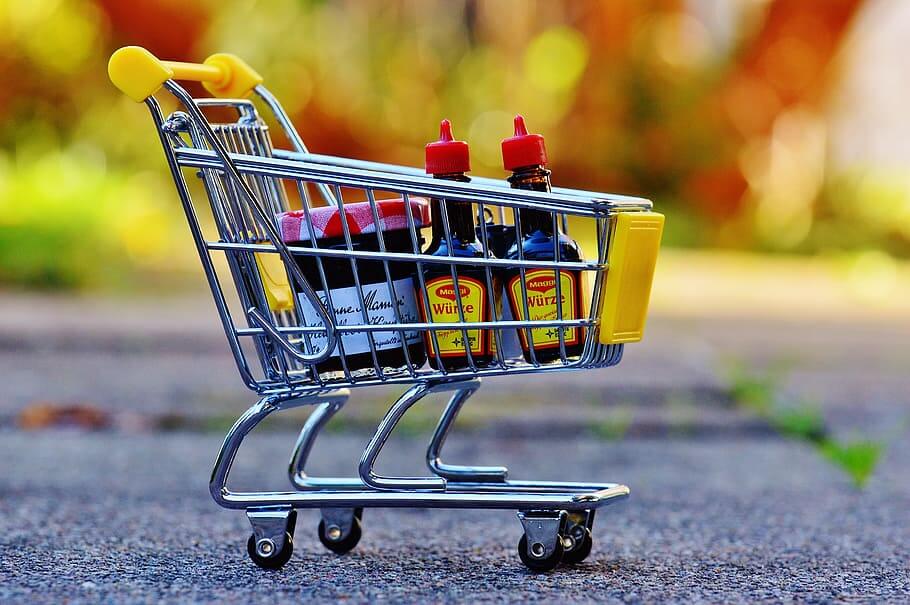 Whether you're short of time or you're in a crisis, technology has made it quite easier for the mass to get supplied with groceries and other products at the comfort zone of their homes. And this technological advancement is used widely these days. COVID-19 has been a major reason for the rising popularity of online grocery stores. This pandemic time, you need not worry for your daily needs of groceries.
You need not stroll around the temporarily available market places away from your homes risking their lives. All that you need to do is to switch on your desktop, laptop or mobile phones and access the online websites meant for online ordering and delivering of fresh groceries that too, in a short span of time. Not only do these websites allow you comfort but also give you a bucket of other benefits as well.
Let's have a look on those benefits.
Choice –
First things first. Whatever be the product, online grocery stores provide you with a wide range of choices for a single product thereby, making you choose the best according to your budget and preferences.
Home delivery –
This is another main perk of shopping grocery online. It provides you the best service when it comes to home delivering of your orders. You need not step out of home and still, you can be assured of the hygienic and safety delivering of your products. They either charge a certain price or come for free at on shopping for a particular amount. Both the ways, it is worthy.
Payment –
One more perk of online grocery shopping is the various methods of payment it offers. You can pay through credit card, debit card, UPI, net banking and even mobile wallets. Moreover, you can also choose cash on delivery.
Savings –
Generally, you will find online grocery stores providing groceries at a cheaper price than physical stores.
Discounts and offers –
Many a times, the online stores offer cashbacks for shopping encouragement, discounts and special offers on festive occasions. This definitely is a specialty.
Now, let's begin compiling the top online grocery shopping websites in India.
Here is the curated list-
Now the most widely used platform to buy groceries, Amazon pantry had proved to be the number one seller of groceries across the country after Amazon for books. To order grocery, you need to sign up or login to the website or by downloading the app.
This is comparatively a new entrant to the world of grocery shopping online. This belongs to the very popular shopping platform of India – Flipkart. You can find groceries from your own state on the website or app too. This is one of the trustable websites that delivers across India.
Another popular website, Grofers has now become the other name for household groceries. Over the years, it has managed to become a trustable brand with a wide range of products caring for the customer's budget very well. Moreover, it provides good scope for discounts.
One of the most popular online shopping websites for groceries, has its own specialty and unique selling point when it comes to groceries. The customers are totally satisfied with this platform which is available both as website and app. The special things about Big Basket is that it has tie-ups with the local stores nearby you. And your order is picked up from the nearest available local store and is delivered to you. Doesn't it sound cool?
This online website is known for its quality of groceries. It provides the freshest and finest of groceries. It also surprises the customers with the variety of organic food and grains that it maintains. This website and app are from one of the biggest industrial group of India – Godrej. Though the prices are a bit higher than other online stores, isn't it quite obvious for the amazing quality of its products?
This is the only online grocery store that delivers to every postal code in the country. It is remarkable for the organic and healthy grocery it produces and provides. The products are of a wide range and reasonable prices. Another unique selling point of this brand is that it is entirely swadesi i.e. an Indian brand focusing on Indian raw materials and products.
One of the trusted brands of India, Reliance Mart is currently operating in the megacities of the country and is trying to expand its network to other parts of the country too. It has its own quality products. It can be operated both through the website and app.
This is known for its exceptional service. It is a chain expanded over north and south India that operates through website and app. However, the coverage of this store is limited.
These websites mentioned above are the most popular brands of the country that have made it easier for the mass to collect essentials just by some clicks. They provide an amazing service and maintain customer satisfaction to the best.