New York City – Courtesy of social media, the world is a smaller place enriched by forming friendships and joining groups, yet it is not free of hazards. A rapidly spreading minefield of data leaks, hackers and spam. Hackers can wreak havoc, which is why privacy and security are vital.
Launched to provide a solution, InnerGroup has carved a niche in providing peace of mind as a secure social media messaging app for personal and professional use. Since its debut in early 2018, the app has been downloaded by thousands of people worldwide for a safer social media messaging platform. InnerGroup (www.innergroupapp.com) allows users to send and receive secure, end-to-end encrypted texts, videos, photos and audio files.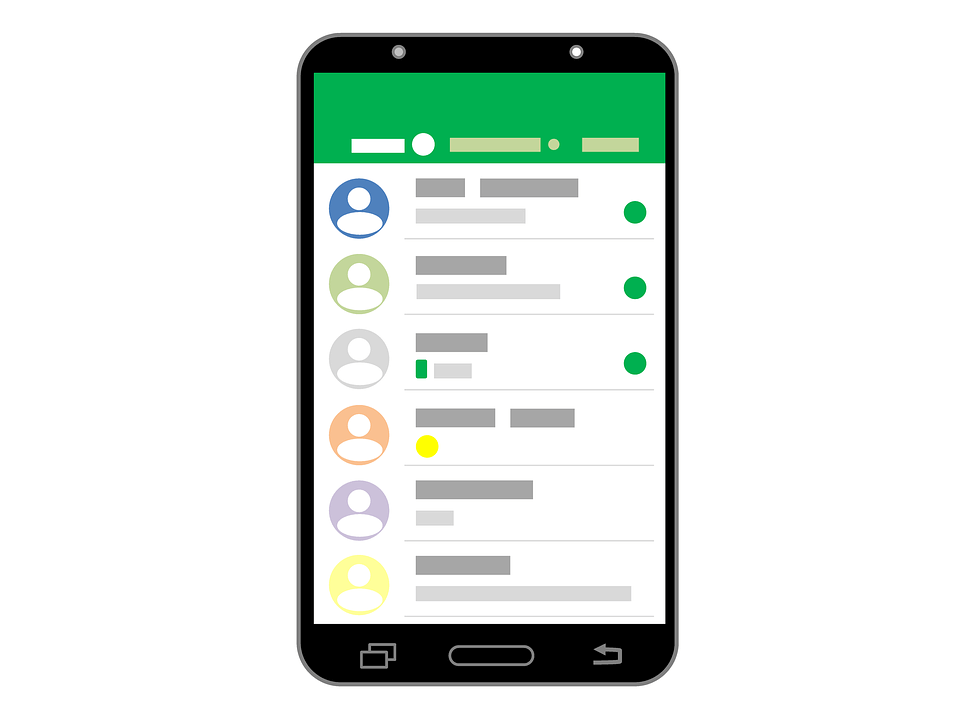 "There is tremendous value in people communicating with one another, whether they are in the same town or another continent," said InnerGroup founder Sonny Porpiglia. "InnerGroup gives people the ability to connect and share without the risk of surrendering your privacy."
From corporate titans to small businesses, no company is immune to data breaches. Equifax, for example, was stricken with a hack that released the personal information of more than 147 million people last year. Exactis, a Florida-based data marketing firm with four  employees, unknowingly exposed a database that contained personal details on around 230 million consumers and 110 million businesses.
Born and raised in Long Island, Porpiglia has personally experienced being the victim of a data breach. Also, his nieces and nephews have reached an age where they are using social media apps. Both of those factors contributed to the idea that hatched InnerGroup.
Should You Hire an Internet Marketing Expert?
"Whether you are a young child just beginning to explore social media, or a longtime regular user of these apps, it is important you can safely connect without being invaded by hackers and having your data exposed," said Porpiglia, who earned a bachelor's degree in computer science from the New York Institute of Technology and has worked for 20-plus years as a software engineer. "I was motivated by the thought of, 'Why do so many companies collect information and keep it on servers indefinitely? Why not create something that offers the cloud experience without the danger of having data exposed?'"
InnerGroup offers users the option of starting or joining a tight-knit group that exclusively features members, who are called "Groupies." Only "Groupies" who are invited can join a group. Non-members must request access to join from the group's owner. Groupies send each other secure, end-to-end encrypted texts, videos, photo messages and audio files.
Internet Marketing: A contest for people's attention
There is no fee to send or receive posts, and there is no size limit. When a post is delivered to a Groupie, it is automatically and permanently deleted from the InnerGroup server. The lone place where the post lives is a Groupie's device, and then it is gone for good when it is deleted.
InnerGroup does not collect or store personal information, and conversations or posts cannot be tracked, intercepted or monitored. Groupies don't need to provide their email address or phone number to use the app. Nothing is stored in the cloud, so there is no risk of data leaks, spam and hacking.
"You go and get the people you want to be in the group. If you want a public group, just give out the group information to anyone and they can join that group," he added. "When you create your group, you give out your Join Code as you would your phone number, and you can publicize the group anywhere you want."
Tips on How Technology Influence Your Way of Living
If the group owner chooses to delete a group, all posts are automatically deleted from each Groupie's device. Group owners can also remove individual Groupies and update the join code so the banned Groupie cannot return.
Group owners can use the "Group Lock" feature, which only permits Groupies to comment on posts. Group owners can also temporarily disable this feature and allow groupies to create new posts.
"Starting and joining groups is easy, and sending and receiving posts is as simple, fun and fast as Facebook and other popular social media apps," Porpiglia said. "InnerGroup gives you the pleasure of communicating and enriching your life without security or spam concerns."
InnerGroup can be downloaded from iTunes and Google Play.