Most parents consider traveling with babies a hassle since it is hard to contain babies once you get them out of their comfort zone. Apart from meeting the demand for attention from babies, parents have to ensure that they stay safe and entertained. Though it is quite hard to travel with babies, the following gadgets are quite essential in helping both the child and the parent have an easy time while traveling.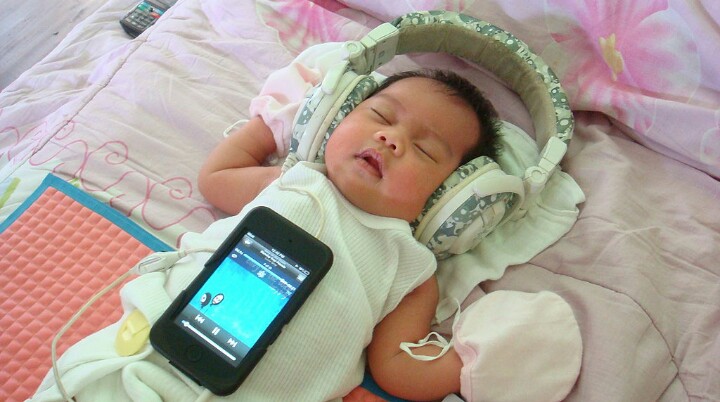 Smart Thermometer
Checking baby's temperature is vital since it assists parents to detect fever which is a symptom of illness or inflammation. However, taking temperature readings repeatedly creates distress for both the baby and the parent. Smart thermometers come in handy, to help parents track their babies' temperature effortlessly without distracting the baby. Before travelling, consider investing in a smart thermometer which is Bluetooth-enabled and synchronize it with an associated APP on your phone. An example of such gadgets is an infant pacifier thermometer that soothes the baby while tracking their temperature levels.
   Baby monitor
Close monitoring of babies is essential since it helps parents know what they need. Physical monitoring is disadvantageous since it distracts babies and makes them cry once parents walk away. On the other hand, using a baby monitor helps parents track babies' activities with much ease without causing any distraction. The best monitor should capture both video and audio. It should also have night vision and motion detector.
   Baby Stroller
Baby strollers are essential when it comes to travelling since they help parents handle their babies with much ease. Whenever your trip involves a lot of walking, consider carrying a baby stroller since it offers both comfort and entertainment to your child. A baby stroller is essential when it comes to performing baby tasks it has a carriage area where parents can place essential items such as diaper bag and feeding utensils. There are ample baby strollers in the market with varied specification and usage. Visit strollerbuzz.com for the perfect travel stroller system for your baby.
   Tablet
Tablets offer ample entertainment since they can watch their favorite TV shows and movies or play games. With tablets, they can access a wide source of children reading materials which can help to kill boredom and to keep them entertained.
   Pocket Nanny
When travelling, parents become occupied with fun to a point of forgetting baby care details. One way to prevent that is by a pocket nanny which is device that helps parents or caregivers remember baby care details. It shows a list of tasks such as nursing or feeding and the appropriate time perform them. You can do baby nursing on your own but to do this you will have to find nursing programs online here. So it is easy to have a pocket nanny for your baby right? Once through with a task, one is supposed to click a button so that the device can highlight the next task in line. The device also comes with a reminder that beeps once the appropriate time to perform each task clicks.
   Breast pump
A breast pump is an essential device for breastfeeding babies when travelling. It is a perfect device for parents who feel uncomfortable to breastfeed in public and for babies that do not latch well. If your baby feeds only on milk, consider carrying a breast pump to your trip since it helps to maintain or increase supply. When babies are not able to exhaust the supply, breasts become engorged which can be painful. Breast pump can help you relieve the discomfort by pumping out the excess milk.
   Bottle Warmers
If you prefer bottle feeding to breastfeeding, there are high chances that the expressed supply will get cold before the baby feeds. Unlike when you are at home where you can use warm water or a microwave to heat the milk, when travelling heating options are a problem. Therefore, there is great need to consider carrying a portable bottle warmer. Such warmers are quite essential since they keep milk at constant temperature. If you have enough supply to pump more than one bottle, consider carrying a feeding-system bottle warmer since apart from heating the milk, it has a section where you can cool down some bottles.
Final Words
Travelling with kids is quite a hassle. However, baby monitor and smart thermometer are essential gadgets when it comes to monitoring the safety and health of babies respectively. Breast pump and bottle warmers essential equipment to parents that are not comfortable with breastfeeding in public and for babies who are not able to latch. When travelling, parents can be occupied with excitement to a point of forgetting baby tasks. In such a case, the pocket nanny comes in handy to remind them of baby care tasks. On the other hand, baby strollers help simplify the task of handing kids especially when parents are walking while tablets provide entertainment to babies.