The regional and cultural variety of India is very broad and it also reflects beautifully in Indian foods and in dishes of India, that's why Indian food is very much ahead if compared to the taste of other countries.
Each Indian state has its own unique treasures of flavors and ingredients.
As being an Indian I'm so lucky that I got the chance to India's heavenly taste, If you are not an Indian you don't need to worry because we bring you top 10 Indian foods / Dishes including their recipes and you just need to follow the instructions and you will be able to enjoy the true Indian taste. Doesn't matter in which country you are.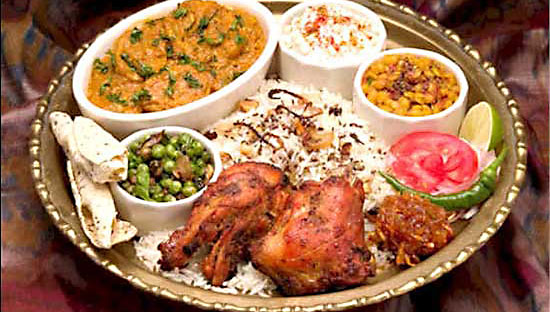 We have collected a list of top 10 Indian foods/dishes from different states spread through all over India. These delicious and healthy recipes of India represent the true cultural variety and spirit across India. We hope you enjoy making them and off-course feeding them.
Best IRCTC PNR Status check android app
The World is missing that "Yuvi" spark on the field; are Selectors Listening?
Top 10 Best of Snoop Dogg Songs | Hits
10. Lauki ke kofte
This dish is basically from Rajasthan which is known for best Indian food and dishes. Lauki ke kofte is one of the best dish of Rajasthan. This yummy dish is made with a onion and tomato based gravy. You will surely love this if you're a vegetarian and wish a really good veggie dish. It tastes best when server with chappatis or fried rice. It is good for health and it stands on No – 10 in our list of Top 10 Indian Recipes.
Learn, How to make Lauki Ke Kofte?
9. Idli and Sambhar
The Idlis and sambar are damn good dish of south India. idli sambar are all time favorite at home. It's a kind of steamed rice pancake having numerous health benefits. Idlis are mostly about 2-3 inch wide, fluffy and can be served as breakfast, lunch, dinner and even as snacks. It tastes best when served along with some finely crushed coconut chutney and hot steaming sambhar. Here is the healthy recipe of Idli and sambhar.
Watch, How to make Idli and Sambhar
8. Dhokla
Dhokla is a vegetarian Indian food that can be eaten as breakfast, as a main course, or as a side dish. It fits in all conditions. This looks like steamed cake and made from gram flour and chickpeas (channa dal). Dhokla is one of the best dishes originated from Gujrat.
How to make Dhokla? Watch it!
7. Hyderabadi Biryani
Hyderabadi Biryani is perfect for food lovers who like their rice with spice, It is made with pieces of meat or chicken along with basmati rice. The preferred meat for this biryani is goat's meat, but occasionally chicken or other meats are also used in some variations. It's layered with fried, and tastes best when served with raita. It is undoubtedly one of the best in Indian dishes.
Watch, How to cook Hyderabadi Biriyani
6. Kakori Kabab or Kalmi Kabab
Kakori kabab is a famous Nawabi recipe from the Nawabi City Lucknow and is passed down through many generations. Its name has been taken from the city of Kakori on the outskirts of Lucknow and this is also known as kalmi kabab. This delicious variety of kabab is made with the finest meat of the lamb and a few spices along with it. These kababs melt in your mouth and they are great option dinner party. So when you are planning your next dinner party don't forget Kakori Kababs. Here is the recipe of these kababs.
Watch, Kakori Kabab Recipe
5. Appam and Chicken Stew
This wonderful dish seems straightly derives from the hidden treasures of God. Chunks of chicken bathed in a beautifully spiced and dreamy coconut gravy with soft-centered appams. Chicken Stew is an easy recipe and often served with a good side dish called Appam, While Appam is a popular breakfast in Kerala. Enjoy this healthy recipe of India.
Watch, Chicken Stew and Appam Recipe
4. Bhappa Aloo
Bhapa Aloo is a Bengali dish and this is a very delicious and yummy curry dish.
This one gets the Bengali flavors just right. The humble potato tossed in local flavors of panch phoron, coconut paste and mustard oil. It is simple to made and gives lot of satisfaction! Here is the recipe of Bhappa aloo.
Bhapa Aloo Recipe
3. Rajasthani Banjari Mutton Curry or Gosht
Banjari Gosht is a delicious Rajasthani dish, which is made with mutton and yogurt, spices, the spices are not ground into a smooth powder instead a paste or puree is used. Experience the amazing true Rajasthani flavors with this perfect mix of yogurt and juicy mutton chunks. It's unique taste makes it stands on No – 4 in our best Indian food list.
Learn, How to Cook Banjari Gosht
2. Butter Chicken
Butter chicken is one more famous dish of chicken in a mildly spiced curry sauce. The butter chicken has its roots in Punjabi cuisine and was developed by the Moti Mahal restaurant in Delhi, India.
This delicious dish has the reason every Punjabi takes pride in his food. This is made with pieces of chicken marinated overnight in yogurt and with a wonderful mix of spices, Butter chicken is normally served with a dollop of melting cream or butter on top with chapatti, rice or anything you like, It always smells and taste amazing.
This delicious dish stands on No – 2 in our best Indian food list. This is also the most common and most severed dish in India. Here is the healthy recipe of butter chicken by most famous Indian chef sanjeev kapoor.
Exclusive, Butter Chicken Recipe by Sanjeev Kapoor
1. Mutton Rogan Josh
Rogan josh is one of the signature and perhaps best dishes of Kashmir and was brought to Kashmir by the Moghuls. It is made with various spices, likes aroma of fennel seeds, garam masala, bay leaves, and turmeric powder and curd. Rogan josh tastes out of the world and that's why it deserves No – 1 position in our list of 10 Indian food and Indian recipes. Enjoy, the delicious and healthy recipe of this best Indian food.
Watch and learn, How to cook the Rogan Josh
Hope you had a nice read. Feel free to share your experience on any of these blogs, and we would be happy to discuss, please leave comments about your thoughts. Wish you happy and healthy eating!