For a laid-back girls' day, moms and daughters can have a fun time making homemade kid-safe masks using items you probably have around the house. An easy (and edible) chocolate mask can be made using ⅓ cup dark cocoa powder (unsweetened), ¼ cup plain yogurt, ¼ cup honey and 3 Tbsp. oatmeal.
Mix the ingredients in a dry bowl to make a well-mixed paste, then spread on your faces with either brushes or your fingers as you would a normal face mask (Licking the fingers is optional!).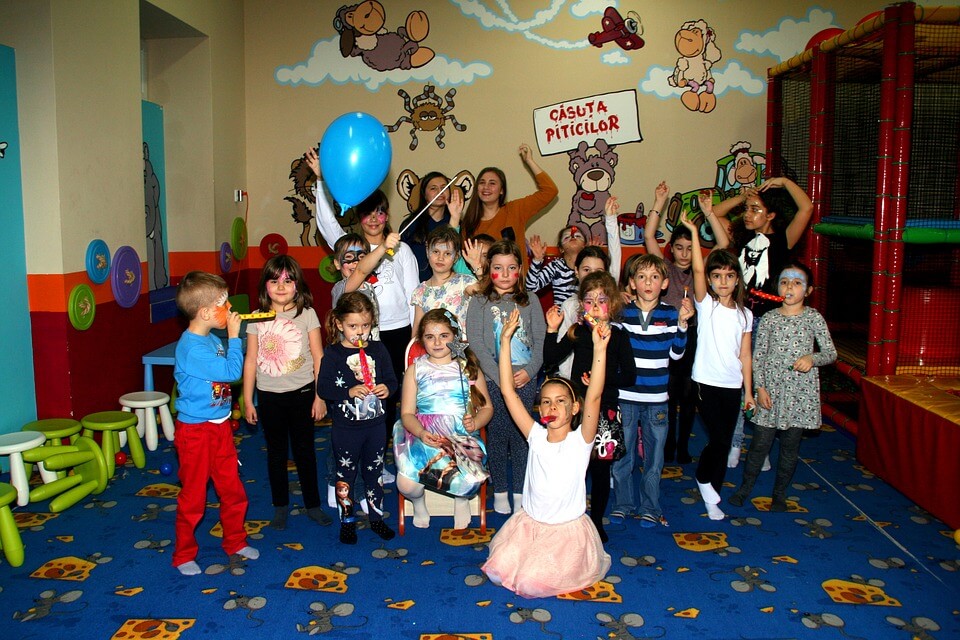 Mother/Daughter Bonding Parties Can Be Great (And Guys Might Enjoy It Too!)
Leave on about 15 minutes, then rinse off with lukewarm water, and pat face dry. If all the mask isn't used, you can put what's left in a sealed container, refrigerate it, and briefly heat it in the microwave to use later. Moms can enjoy wine in their best unbreakable wine glasses, while the youngsters enjoy sparkling grape or apple juice in theirs. Don't forget to have some fun finger food.
(Also, don't be surprised if the guys want to join in on the fun when chocolate is involved!) If chocolate isn't your thing, for whatever reason, there are plenty of ideas available. Just google kid friendly facial masks. Follow up your fancy facials with some fun home mani/pedis, and you've got a girls' day to remember!
Stress-free (Almost) Barbecue Parties For All
Choose an area away from the food, and most of the adult traffic, will be located, and put out toys and play stations for kids of all ages. Bubbles, balls, jump ropes, sidewalk chalk, things that kids can use their imaginations with, and need little supervision. Try not to choose too messy things like paints, kiddie pools, or sandboxes (unless you don't mind the clean-up).
If kids want to bring toys, let them bring one or two, but make sure they definitely don't mind sharing, and they shouldn't be too breakable. Serve foods that are kid-friendly, and remember to ask about allergies. Make the foods easy to prepare, and if needed, to heat up.
Don't stress the small details. Drinks for all can be served in those best unbreakable wine glasses that will make things both pretty and practical, even if everything else is casual.
It's Your Kid's Birthday Party, But The Parents Can Enjoy It Too
Instead of having everything set up for the kids and only the kids, why not have an area set aside for the parents to enjoy themselves that's near enough to prevent mayhem, but not interfere with the fun? Make sure the invitations state that parents are free to attend the party too, then plan for at least one parent per kid.
They may want to try that wonderful birthday cake, but they may also want something a little bit more substantial than what the kids are getting, so make sure to have adult-friendly snacks like veggies, fruits, and dips, and if you're ordering pizza, maybe get something other than a plain cheese or pepperoni for the adults (veggie, supreme, mixed meat, Hawaiian, etc.).
Again, make sure about allergies for everyone when planning food. The kids may like punch, but you can serve the adults iced teas and sodas in addition to the punch, and maybe some iced or hot coffee as well. And all those cold drinks can be made fancier by serving them in your best unbreakable wine glasses, even the punch for the kids! Wine glasses aren't just for wine anymore.