Bitcoin is, by far, the most popular cryptocurrency in the market today. The value of Bitcoin has grown exponentially in the last 12 months and reached an all-time high in November, crossing the $11,000 mark.
Although Bitcoin has been widely traded by early-adopting individuals and savvy industries such as the online poker site market, its underlying blockchain technology, and skyrocketing values have put the mainstream public on notice.
If you're thinking about getting into cryptocurrencies, then there's no doubt that you want to start with Bitcoin. The first step is for you to open a Bitcoin wallet which will serve as a virtual bank account, allowing you to store and trade Bitcoin.
There are different types of Bitcoin wallets out there on the market. If you're starting out, you might want to consider opening a mobile Bitcoin wallet as you will be able to access it from your smartphone.
Bonk Be Live Updates: Augmented Reality, iMagically Partnership and Much More!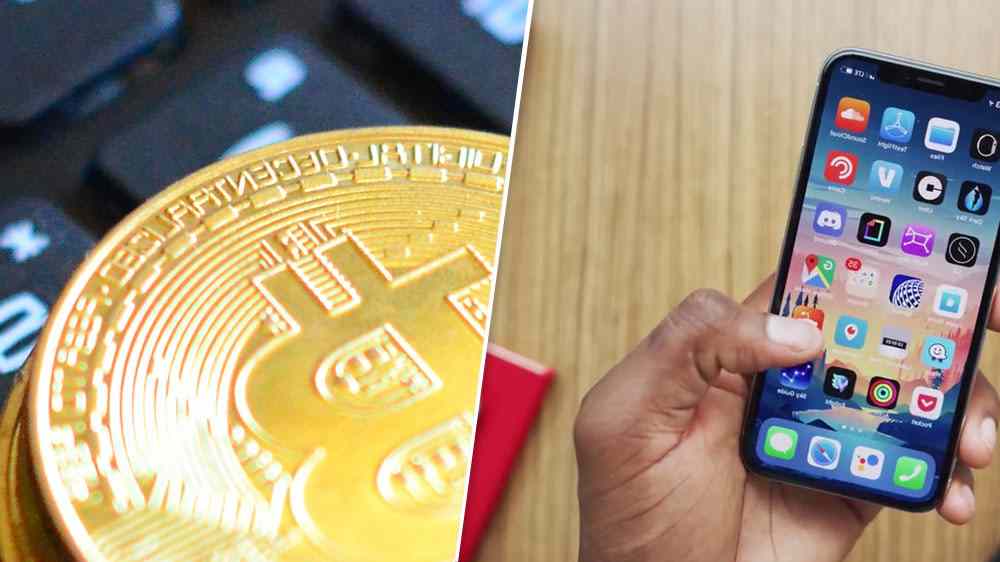 ---
You can buy Bitcoin using only a wallet app
---
If you spend a lot of time on your smartphone, you will find it extremely useful to download a mobile Bitcoin wallet. This will allow you to directly access Bitcoin exchanges such as Glidera, TabTrader, and Kraken to buy and sell Bitcoin.
---
Are Mobile Bitcoin Wallets Safe To Use?
---
The short answer is yes. The long answer is mobile Bitcoin wallet providers do provide great security features, but the overall safety of the account largely depends on you.
Your Bitcoin wallet will have private keys that give you exclusive access to the transaction data found in the Bitcoin address. Although Bitcoin wallet-targeting malware is even rarer on mobile devices than on desktops, the remote possibility still exists because you're accessing your private keys on an internet-connected device.
---
Five Popular Bitcoin Mobile Wallets
---
Mycelium
Mycelium is considered to be one of the most popular Bitcoin wallets today. It is extremely easy to send and receive Bitcoin using the mobile app. Mycelium also has a special feature that allows users to effectively manage their private keys and provides them with a secret number that they must enter before spending their Bitcoin.
This mobile wallet also has provision for users to proceed with cold storage integrations with Bitcoin hardware wallets such as KeepKey and Trezor.
Airbitz
Airbitz was established in 2013 and is based out of San Diego, California. Users who are very concerned about confidentiality and privacy can try the Airbitz Bitcoin wallet. Airbitz's mobile app specialty is that it is a fully decentralized wallet.
This means that no third party will be able to gain access to your Bitcoin or personal data. The Airbitz app can be downloaded on both Android and iOS platforms.
Bitpay
Bitpay is a great mobile Bitcoin wallet for small businesses and individuals who process Bitcoin transactions regularly. The company was established in 2011 and is based out of Atlanta, Georgia. The unique feature of Bitpay is that it provides users with a Bitpay card that allows them to convert Bitcoin into US dollars.  They can take advantage of this feature and carry out financial transactions just like using a normal credit or debit card.
Bitpay also integrates the open-source Copay wallet for storage functions. The Bitpay app can be downloaded on both iOS and Android.
Bitcoin Wallet
Bitcoin Wallet is reported to be the first ever mobile Bitcoin app. Individuals who aren't very savvy with smartphones and mobile apps will find the Bitcoin Wallet mobile app very simple to use.
The company behind Bitcoin Wallet has not equipped the app with fancy features and technology, which most of the latest mobile Bitcoin apps tend to have. Users will be able to take advantage of the QR code feature, which enables them to scan and pay using Bitcoin.
Copay
Copay is compatible with both Android and iOS platforms. This mobile Bitcoin wallet is a little more sophisticated when compared to other mobile Bitcoin wallets in the market. If you're looking for a mobile Bitcoin wallet that has enhanced security features, then go with Copay.
One of the unique features of Copay is that it provides users with a spending password, which is used to encrypt the wallet on your phone's hard drive.
This means that you might be required to provide two or more security methods in order to process a Bitcoin transaction. While this might be more tedious for some, it does increase the security level. Copay is an open-source mobile Bitcoin wallet that has an option for multi-signature technology, which allows multiple users to control the same mobile Bitcoin wallet.