You are in India for a business trip or holiday vacation. Suddenly, you realize your favorite Netflix show is about to be canned. You want to watch the finale season but Netflix India does not support the show. What do you do? Use a VPN.
Around the world, people are defying geo-targeting rules by using VPN services to unblock content. So, whether you are on a trip to India or you are a native traveling overseas and want to keep in touch with Indian content, worry no more.
Apart from accessing digital content, virtual private networks are used for numerous reasons. Security is the most important reason people give for needing a VPN. With hackers targeting Indians every day, you may want to secure your Internet connections.
Here are top 10 reliable VPNs with servers in India.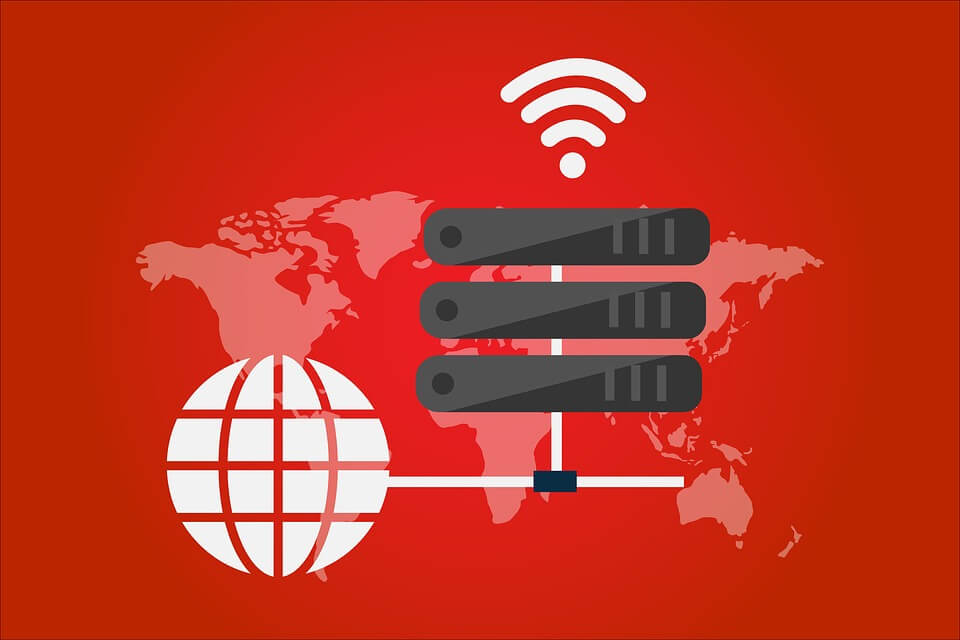 #1: ExpressVPN
One of the most popular providers in India, ExpressVPN is arguably the largest VPN vendor in the world. With 2000+ servers in 94 countries, the company serves millions of people in all continents.
You can access ExpressVPN services on 3 devices for a single license. The company doesn't have a free plan but you are free to ask for a refund after 30-days.
Besides numerous servers, including some in India, ExpressVPN is popular for fast speeds and tight security. Your IP address is shielded completely when surfing. The provider doesn't keep logs and the client has a kill-switch for added protection.
#2: NordVPN
If 3 devices are not enough for your ideal provider, try NordVPN. Based in Panama since 2008; the vendor supports up to 6 devices for a single license. The company has 4895 servers in 62 countries for great variety. India is represented so that you access your favorite Bollywood shows while abroad conveniently.
For security, the top vendor uses a series of encryption techniques to keep you protected. Like many VPNs, NordVPN uses AES-256 for data encoding and OpenVPN for tunneling. The vendor does not keep logs and their support team is reliable. Everything else, from speed to pricing, the Panama-based provider ranks higher than most other VPNs. Learn more at bestvpn24.com.
#3: CyberGhost
Popular for supporting torrenting, CyberGhost is one of the best VPNs for Indian freeware fans. Your speed is not throttled. Your privacy is secured as and your logs are not kept or leaked.
In addition to top-notch security, the Romanian vendor supports fast connection speeds in all areas their 2630 servers are located. You download files at super-fast speeds and stream networks with no buffering. Despite the great services, CyberGhost is one of the most affordable vendors among the top 10 VPNs in India. They also support seven devices per license, which is more than many companies allow.
#4: IPVanish
American-based, IPVanish is best suited for streaming Netflix and YouTube. Most of the provider's 1000+ servers are located in Europe and North America. When it comes to security, the provider uses military grade protection to secure users' accounts.
When it comes to speed, IPVanish ranks up high. The VPN's download and uploading speeds top those offered by some more popular companies. The company's support team is supportive, something most providers are unable to achieve. When you subscribe to any of the company's plans, you can access the VPN with up to 10 devices.
#5: HOTSPOT
Not the biggest in the world, but Indians are welcome to use the VPN. Its most popular app is the android app. It is used by half a million users. Like IPVanish, HOTSPOT is US-based and boasts of using advanced encryption methods for security.
AES-256 bit encrypts users' data while OpenVPN and other protocols are used to tunnel the data from one point to another. With 2000+ servers in 25 countries, HOTSPOT is a convenient provider. It also has a free plan. You can try out its free services and upgrade only if satisfied.
#6: PUREVPN
PureVPN is one of the most reliable providers in India. Although it only has 750 servers, a number of them are located in India. The rest are distributed in 141 different countries. So, whether you want to access local shows or foreign content, the Hong Kong-based vendor is reliable.
Security is assured with PUREVPN. Using AES-256 bit encryption and OpenVPN for tunneling, your privacy is valued. The company also has a kill-switch for added protection. The only downside to PureVPN is that the VPN doesn't unblock Netflix from some areas. Other than that, the Hong Kong-based VPN is ridiculously cheap and supports up to 5 devices.
#7: ZENMATE
Serving more than 40 million users, ZENMATE is a large company. Surprisingly, the VPN provider only has servers in less than 50 countries. The company is based in Germany and mostly target European users.
However, their servers can be accessed from any part of India. The VPN provider also avails a free plan with servers in four locations. Netflix is guaranteed with the German provider and speeds are fast.
#8: WindScribe
Canada-based, WindScribe is one of the top 10 VPNs worldwide. It is one of the best VPNs for file sharing and one of the most secure. The provider uses AES-256 for encryptions and OpenVPN for tunneling. Other techniques include IKEv2 and SOXKS5, which help increase protection.
Malware is no longer a threat when you choose WindScribe. The client blocks all forms of adware and keeps your IP address secure. WindScribe also unlocks streaming services at fast connection speeds.
#9: Hide.me
One of only two Asian providers (the other being PureVPN) ranked among the best, Hide.me is one of the most popular VPNs in India. The company is based in Malaysia and boasts of advanced security and fast speeds. Hide.me uses the reliable OpenVPN and IPSec for tunneling, AES-256 bit for encryption and a kill-switch for extra protection.
Apart from privacy and security, Hide.me is one of the best VPNs for streaming Netflix. If you want to, the provider has a free plan capped at 2GB bandwidth. Another plan is capped at $75GB and costs only $5 a month. The provider's unlimited bandwidth plan costs $9 monthly.
#10: PrivateVPN
Established in 2009, PrivateVPN is a Swedish VPN provider with about 100 servers in 55 countries. Compared to companies like ExpressVPN, the Swiss vendor is a medium-sized company. Nonetheless, it's one of the best solutions for Indian VPN users. It is available on MAC, Windows and mobile devices. It is secure and records fast speeds in India and other regions.