SSL certificate is the need of the hour and this is because every business today needs security for their websites. We are living in the era where internet is ruling and every second business is online today. Thus, there is no chance of saying no for SSL or avoiding it for any reason.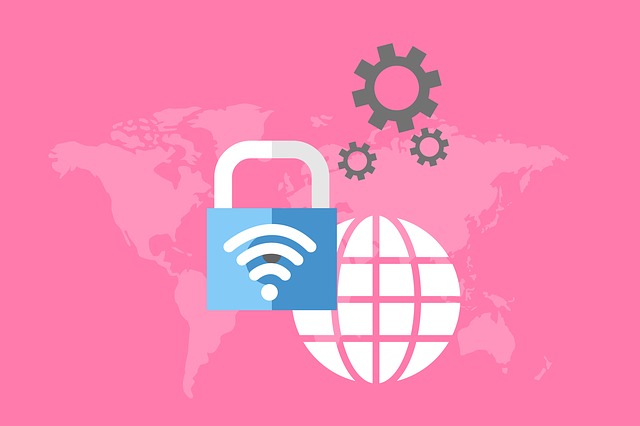 Well, there are numerous types of businesses which are available online and have their own websites, where with security there are many other parameters which are very important for the business owners to understand and imply.
On the other side please ensure that right type of method is chosen for the security of the websites. These methods and security steps are important for every business especially post Google announcements on ranking and search engine criteria for the websites that have SSL certificates and HTTPS.
Well, this takes us to a discussion about SSL certificates, they are Secure Socket Layer, which is an encryption technology thoroughly used for secure connection between a web server and a user's web browser. How does it work?
So, when a website has an SSL certificate accurately installed on the server, a tiny small green padlock icon appears as an SSL padlock which will be displayed to the left of a website URL in the browser. This padlock will come in the green colour pretty visible to the customers. This gives security to any kind of information being transferred from the website to any other source.
What this article intends to portray is about the Law firms websites and why it is important for them to have SSL certificates. Law firms are supposed to be the most trusted in terms of data and security breach. And if they are online then this becomes a mandate.
We rely on the law firms just for the matter of fact that they are implicitly crucial for the clients they work for and thus they should have an established system of security. Not just this, a lot of state boards of examiners, lawyers and the clients think alike in this genre and try to follow the protocols when it comes to the security of their and their client's data.
But it is seen that many law firms are not keen to put great efforts in creating a good image online and run a great online reputation campaign for their websites. Apparently which is a mandate and the law firms should adhere to the security parameters to their core. This can be easily done with SSL certificates.
So how to get the installation done and what are the ways to get the SSL certificate for your law firm. We will slowly see why having SSL for a law firm is imperative and for what all reasons.
Law firms need to secure connection due to the kind of data they use. The data used is highly confidential and need a high level of security. When you install an SSL certificate it prevents security breach between the website and your web host. The certificate helps in verifying and identifying the website and the other company details. It protects the website's data on the backend as long as the certificate is valid.
There are many SSL Certificate providers in the market which offer you with the best of the rates and good quality SSL. Please remember a secure connection with SSL will help you in established encrypted data on the law firm website.
HTTP vs https
When you have an SSL certificate you shall also get the https feature which you might have noticed come as a display on some law websites before the URL in the browser's address bar. Make sure you make it right on the first go as HTTP display gives room to the hackers to get into the websites and steal the data. So, when law firm website shows "https" in the URL, which means it has a valid SSL certificate. Also, for the customers, it is important that first, they check the https sign in the address then submit your personal and private information on the website.
Law firms having SSL certificate will also prevent the fake IDs to intrude
Having SSL certificates on the law firms is also crucial for prevention of the fake IDs to get into the website and steal the information. So what happens is the hackers have a digital version of a "fake ID," with the help of which they create a shadow version of the parent website and steal the information which you intend to send to the potential clients of yours. Now as law firms are seriously engaged with crucial and private information of their clients which involve legalities too, thus it becomes a mandate to have SSL certificate. By installing SSL you can safeguard your credit card information, personal identification, and any other detail for that matter. This will not ruin any legal practice of any lawyer as there will not be any fake diplomas and etc.
So, there's a myth that law firms do not really need SSL certificates as they hardly use any data or they are not active on their websites. But this is not right; indeed it is another way round as they need the most because of the information they carry on the site.
Many firms believe that since they do not ask for any private data via their website, there is no reason they should invest in additional security steps and pay for SSL. However, they do not understand that now it is officially announced from Google as well that non-SSL websites will have effect in the search results eventually affecting Google rankings.