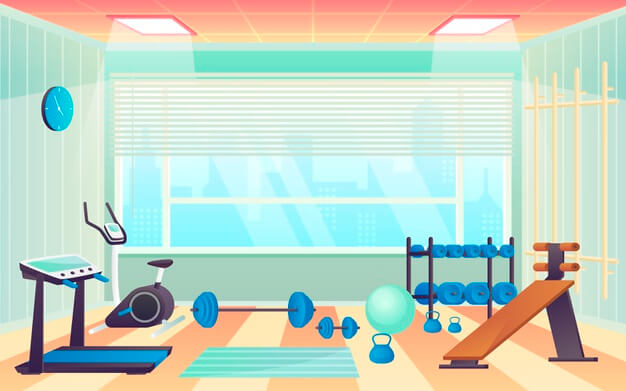 We all know that gym includes high-performance sports activities that can have many objectives and many different useful purposes. Most people go to the gym to improve their health and to recover from the physical health problems that they are suffering for a longer time.
Some of them visit the gym to gain weight and strength to develop muscles or an athletic body. Related to our problems, gyms are designed in different ways and filled with different types of equipment that we would have to practice to get fit.
There is an increasingly innovative industry with a prosperous environment within the gym. People get complemented with various types of machines to fit their body. Whether you choose gym equipment for professional or personal use, you must encounter two factors that are quality and utility.
India is experiencing rapid growth in the fitness industry as more and more people are joining the gym. Therefore, gym equipment manufacturers are experiencing a new high in business.
Here we are going to discuss 6 top brands that provide the best gym equipment in India. But, first, we need to focus on why you need to choose quality brands for your gym equipment? So, let us get started!
Why do you need to choose quality brands for your gym equipment?
We cannot deny the fact that quality brands offer those guarantees that others cannot. In the case of gym machines, quality is much more critical because we put our body itself at risk of these machines. With the poor quality machines, we are at risk of damaging the body with training.
So, whether you are going to a gym or doing exercises at home gym set, then you must use good quality gym equipment. Now let us focus on the best gym equipment brands in India.
Top best gym equipment brands in India
From so many brands manufacturing gym equipment in India, we have listed the top 6 brands that will help you to provide quality equipment for your exercises. They are listed below: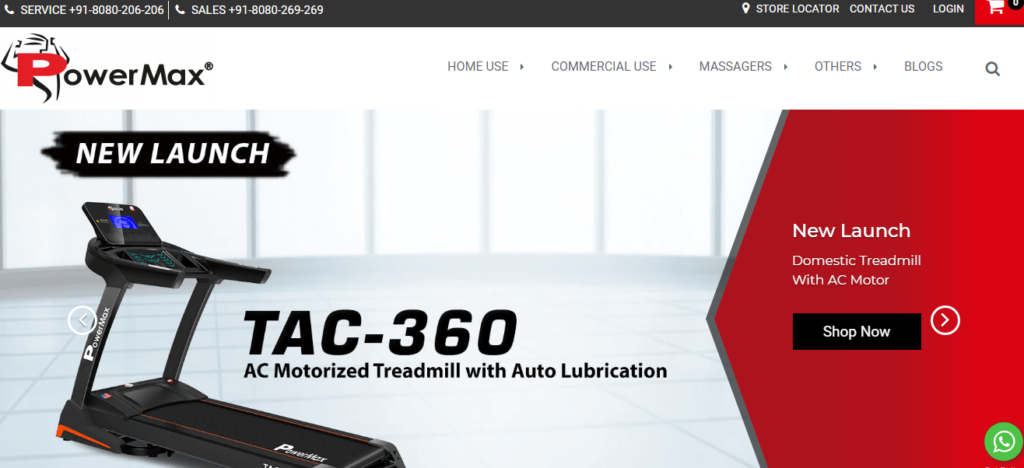 One of the best gym equipment brands is PowerMax that produces fitness equipment for both home and commercial purposes. They offer the best quality equipment at stunning prices.
You can easily save a whopping 56% on branded treadmills, cross trainers, massagers, multi-gym products. PowerMax designed each of its products with great care and engineered precision by using smart technology. So, buy products from PowerMax without getting worried about the quality.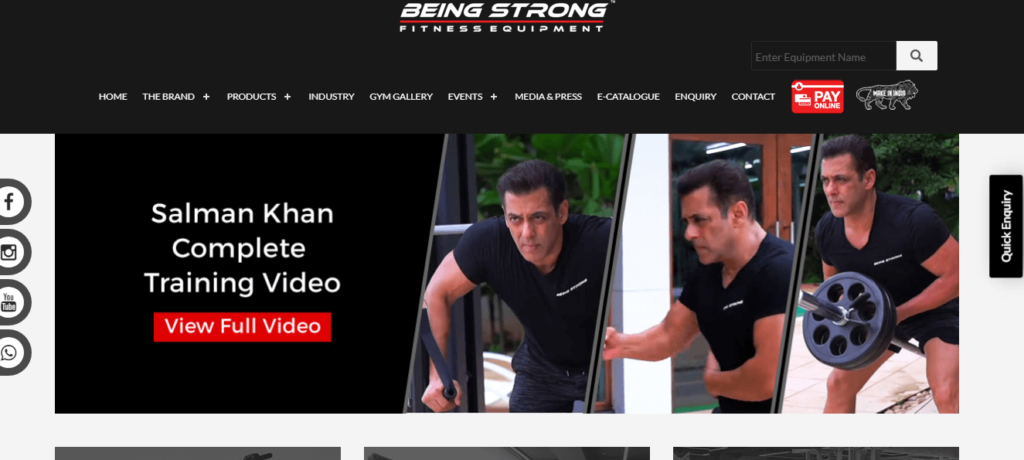 Being strong is a very popular fitness equipment provider in India. This amazing fitness equipment brand is highly promoted by the brand ambassador of the company – Salman Khan. He has a huge fan following and is also famous for his fitness in India.
He is not only working as a brand ambassador for this gym equipment brand but also the founder of this amazing fitness brand. You can easily purchase gym chains and various other gym equipment at affordable prices.
Being Strong fitness brand is now looking to dominate the market after acquiring the manufacturing rights of Jerai Fitness Pvt. Ltd. This was the largest manufacturer and exporter which deals in fitness equipment in India.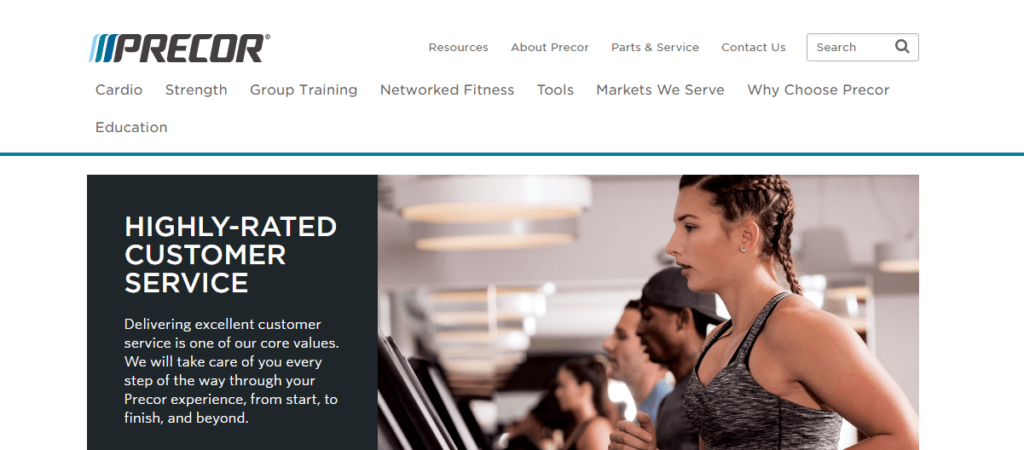 Precor is one of the famous brands that produce gym equipment with a focus on reliability and ease of use. Their pieces of equipment are designed in such a way that they deliver personalized experiences in making it possible for many exercisers to enjoy comfortable, engaging, and effective workouts.
If you are an exerciser who is looking to incorporate strength training into their overall fitness program, then you must try Precor brand gym equipment.

Life Fitness Family consists of five different brands that are connected with it. The five are Hammer Strength, Indoor Cycling Group, SCIFIT, and Brunswick, and the last one is Life Fitness itself. This brand is dedicated to creating innovative fitness solutions that benefit both facilities and exercisers.
They provide single and dual exercise machines with an adjustable pulley to all gym enthusiasts. They are striving to continuously improve the customer experience so that the people and businesses we interact with are able to thrive. If you have a gym, then you must buy the gym equipment from this brand.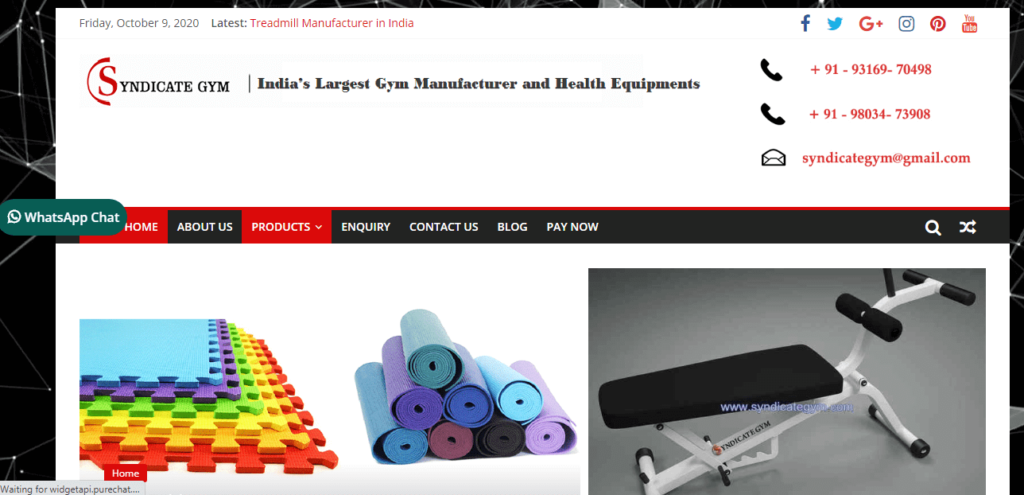 This brand is one of the best and leading manufacturers of India for gym equipment. This reliable Indian brand produces gym equipment like treadmills for both commercial and home, Olympic bars, massage chairs, commercial dumbbells, and other mild equipment for Home Gyms. They are ruling this industry for the past 8 to 10 years. You should try their quality gym products to stay fit and healthy.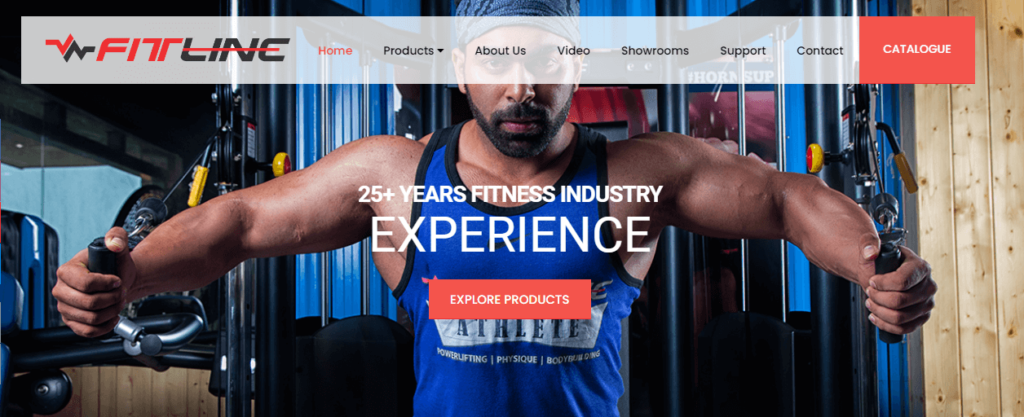 Another top brand that produces quality gym equipment is Fitline. It has been ruling the industry with its presence for more than two decades. You can explore around 200 different kinds of products available on their websites. The gym equipment manufactured by them are of high quality and is less expensive than the ones you get from the above-listed brands. Use their effective equipment to get well trained for the gym.
So, these are some top 6 brands that provide quality gym equipment in India.
Conclusion
The craze of fitness is growing among people day by day. Fitness club membership is growing day by day and is expected to grow in leaps and bounds. Both young and old people are joining day by day. To keep your life balanced and happy, you need to take do regular exercise.
To do this, you can join a gym or buy gym equipment from these brands mentioned above. The men and women that wanted to be fit do not hesitate to spend an extra bit are outlined in the manifold benefits of gym workout sessions.
Therefore, you can also join a gym to stay away from several health conditions like obesity. We hope you will find enough information about the top fitness equipment brand in India. If you want to purchase the gym equipment then you can try these brands.