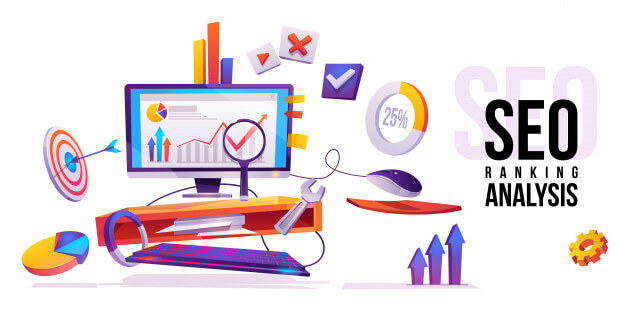 Are you looking to level up your seo for shopify game? It is not enough to make your store beautiful and attractive to draw shoppers in today's era. It is crucial to choose the right e-commerce platform and have a strategy after the site is built, and you are open for business.
Ask yourself how you are going to reach potential customers out there? How will you make them choose you instead of your competitors?
Optimize your Shopify site
A key to SEO success is organizing your content on your page. Shoppers want to find the things they are looking for quickly. If your site is giving them the information, they need to spend more time viewing your pages, which can boost search engine rankings. Thus, it is essential to make your site easy to navigate. One key to getting optimal pages is to simplify.
Don't add too many bells and whistles. Keep your categories and subcategories neat and streamlined. A website with a simple structure makes it easier for search engines to crawl your website and rank your products.
You should consider your customers first in designing your Shopify store.
Aside from product and category lists, it is essential to include an about page and contact page on your site. This information allows shoppers and search engines to know if you are credible.
It is also vital that you add a search box. Although it doesn't directly help your SEO, it will help visitors find instantly what they are looking for. It is crucial to e-commerce optimization so you can generate money from the traffic coming your way.
Enhanced user experience
There are several ways you can improve the user experience on your Shopify site. It can gain your higher rankings in search results.
First off, you should boost the speed of your site. The essence of speed is accessibility. If your site is easy to navigate and everything loads quickly, your visitors will have a hassle-free experience. Thus, they will spend more time browsing your site.
Some ways you can optimize the speed is to use a fast and mobile-friendly easy to load theme, use smaller but optimized pages, and eliminate any apps you are not using. It will also help if you avoid using sliders.
Another important thing you can adopt is to use a responsive design. Applying this means your Shopify store will look awesome on any device such as desktops, tablets, and smartphones.
A responsive theme can greatly enhance the experience of your users and keep them on your site longer. Google utilizes a time-on-page as an indicator of a site's value. A site that is effortless to navigate and read can level up rankings. Because of this, there will be better usability results with repeat visitors increasing conversions.
Ensure that your store works well on mobile since many shoppers are purchasing online using their smartphones more than ever.
Find the right target keywords
One of the foundations of success in seo for shopify is keyword research. But your dilemma may be how to find the right keywords to gain traffic for your Shopify site.
You don't need fancy tools to start. Think of at least five top topics that your customers care about that are closely linked to your products. Imagine yourself in your customer shoes. Come up with search items you think your customers will use to find the products you are selling.
Additionally, you can find inspiration for these topics from areas like:
Buyer personas
Researching on forums and subreddits that are related to the products you are selling
Looking at social media hashtags related to your products
Examining the titles, meta-descriptions, and image alt text used on rival sites
Enhance your Shopify products pages
At this point, you should have a comprehensive list of keywords and a logical site structure. The next step is to enhance the pages of your store, utilizing your keywords.
Beginning the top page first, which will likely be the following: homepage, main product collections, and top-selling products. These are the pages that are most profitable and have the best chances for conversion.
If you are starting a new store, you should optimize your homepage before anything else. Remember to use your keywords consistently on every page and product description.
The seo of your shopify store is something you should invest time and money on. Work on the tips mentioned to climb up search results and rankings quickly. Getting help from professionals in the know can especially help you save time and money by boosting your traffic and earning you tons of revenue.
Author bio: Helen Harry is a freelance writer and a GOT fan. Apart from writing Technologies, she likes to read & write fiction. More than anything, she loves to spend her time with her family, explaining technologies to the elders