In 2007, U.S. advertisers spent US $24.6 billion on search engine marketing. If you have an online business, you are sure to have spent countless hours and money on online paid advertisements. Search Engine marketing firms use SEO tools to increase the visibility of your website. Think the first page of Google.
Most online users depend on search engines to show them the best results for their needs. They hire SEO experts that work with website developers and social media content writers to come up with engaging and useful content to target your preferred audience. A good SEM will work for you not just strategically but also creatively. After all, no one wants boring.
Millennial are the target customers for most online brands and are easily bored and want to view new content every day. With access to the internet via smart-phones, it has not been easier to buy and sell online. Soon brick and motor stores will be a thing of the past and the best time to get into the online business is RIGHT NOW.
So if you have or are planning to start your online business, it is imperative that you invest in the right marketing firm that will not only help you grow your business but can also understand and help you plan your online presence.
With the creation of e-marketing, there has been a tremendous shift in the economy as we have known it. Most business owners hire a Search Engine Marketing firm to handle their advertisement requirements as it is a highly creative job, some may also hire in-house SEO experts if they have the means. Bottom line is every online business needs SME services.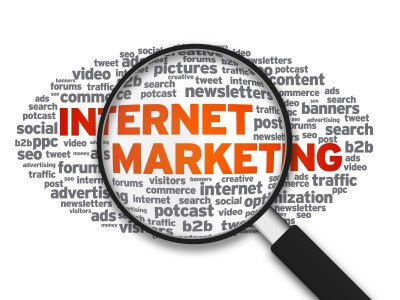 How SEM firms increase your traffic
Use of keywords; they use the most relevant and popular keywords for the site and its products and using those keywords on the site in a way that will generate and convert traffic to your website.
Ensure that your website rank high enough in search engine rankings.
Creative ad campaigns- to generate interest in your business
The best search engine marketing firms
WebiMax– Founded in 2008, WebiMax is a full-service digital marketing agency that specializes in a number of online services such as Search Engine Optimization (SEO) and Reputation Management and many others.
WebMechanix– is an award-winning, performance-based digital marketing firm on a mission to help middle-market companies move needles faster and more sustainably than any other agency.
Thrive Internet Marketing Agency– Thrive is an online marketing agency with a passion to use the power of the Internet to grow your business. The team at Thrive continues to learn and stay on top of digital marketing trends.
OuterBox- their designers work closely with SEO's, making OuterBox the perfect web design solution. The company offers valuable services and integrating design with optimization from the very beginning of the development process.
What are good marketing firms to help market mobile apps?
PreApps– Over the past 6 years, they have helped apps collectively reach over 550,000,000 downloads.
Moburst – Moburst is a full service, global mobile marketing agency that helps companies grow their mobile business.
Studio Mosaic is a growth-oriented app marketing & consulting agency based in New Delhi, India. They are an eclectic team of mobile app experts that have launched & promoted 400+ apps all across the world.
DCI– Dot Com Infoway is a globally recognized app development and marketing company offering a bouquet of cutting-edge services.
How do digital marketing firms make money?
Everyone is shopping online. Right from your groceries, to your designer clothes and bags- everything is available online. Retail shopping has gone through such a dramatic change in the last decade and this is because online shopping is convenient, cheaper, and hassle-free- for both retailer and customer. Digital Marketing Firms have a very important role to play. They help online business owners increase their website traffic with the use of SEO tools and keyword optimization. They make money by charging companies for their services. There is so much information online, that for your business to stand out you need a good online presence. Hiring a good Digital Marketing Firm is your best bet for the success of your online business.
Where do I get top marketing firms in Orange County?
Some top firms of orange county-
Zubi Advertising
Evo Strategies
Andesign
Elevate Creative agency
interTrend
Twelve12- The superior Orange County web design company. Twelve12 is dedicated to working in collaboration with their clients to make their vision a reality. The comprehensive team of friendly and professional experts will consult with you to help to realize your aspirations with regards to every aspect of your business, brand, and future success. Their team of employees includes professional entrepreneurs, who are in possession of a vast array of skills and talent in all areas of creative branding and logo design, website design and content creation, marketing, and advertising, and SEO Their leadership team has all owned and managed successful businesses, both in the USA and worldwide. Check out top marketing firms in orange county
Some of their clients are;
128 online
Apex
Adako
Deco
Hyundai technology
Tulip
And many more successful and satisfied clients
The Twelve12 team offers work that is at all times of the highest quality, and love to think outside of the box and devise the very best way of making your brand and your business stand out from the crowd for all of the right reasons. They believe that the client's success is their success. They offer ongoing support throughout each stage of the process, and their services are all-inclusive: no nasty surprises and no gimmicks.
Whether you need help with logo creation and branding, content writing and blogs, social media or SEO, market research or app creation, we are here to help. Call Twelve12 today.