Maintenance management is an essential aspect which deals with maintaining resources of the company so that operations and production process proceed efficiently. An efficient CMMS helps in controlling cost, scheduling work properly and ensures that the company complies with regulations properly.
Maxpanda is a cloud-based CMMS that empowers to eliminate errors caused by traditional ticketing methods. In other words, Maxpanda is an efficient, CMMS developer with a penchant of competence that has a positive approach to eliminate the cumbersome ticketing system and provide the right CMMS solution.
Irrespective of whether it is a small business with a limited number of employees, Maxpanda is the right solution to handle regular maintenance requirement of the organization.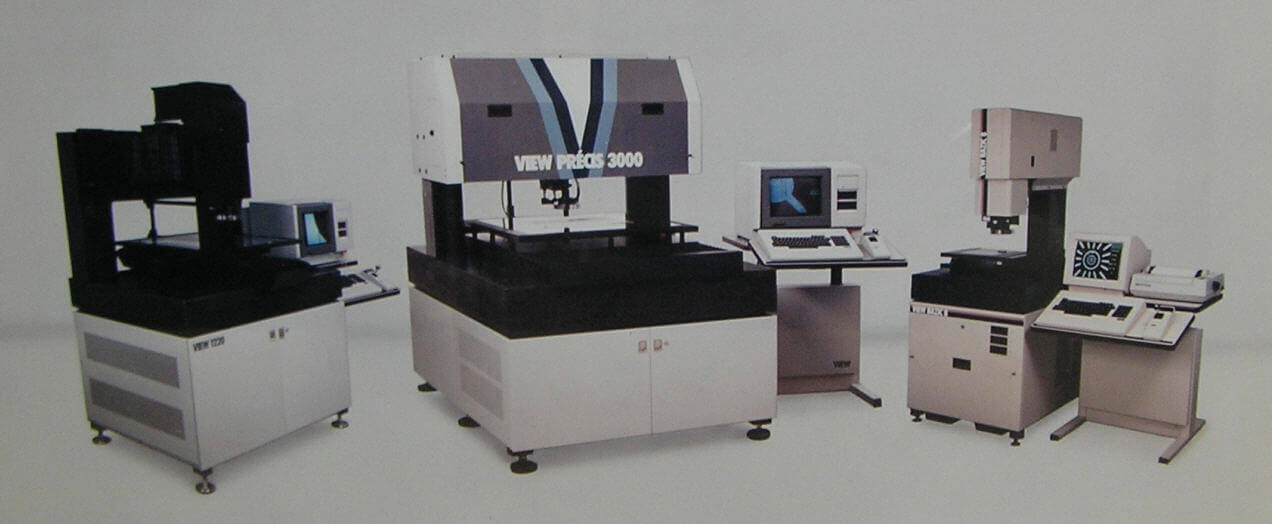 What is Maxpanda CMMS?
Maxpanda is a fully responsive computerized maintenance management system (CMMS) which is widely used for a computerized database of information and perform preventive maintenance tasks for the company.
The product is dedicated to CMMS software which provides a software solution for business irrespective of size and unspecific sectors. Maxpanda is forward-focused software that can be customized, designed and has a sensible approach to fit into all types of business and fulfill its requirements.
The software works particularly with the business that is scattered across the globe or aiming to mark an impact on the world's business fraternity. It is efficient Work Order Management software which allows multiple user access including vendors, tenants, maintenance staffs, and editors.
The software is a centralized platform that allows progressive work management to derive a 500% ROI for the company. With advanced features, the system offers high-in class user benefits.
What are the Benefits?
The CMMS software today has to be effectively functional and consolidated with rich features in order to derive ROI. Maxpanda CMMS works by deploying all the information on the cloud and assisting the maintenance departments to perform preventive maintained tasks more effectively. The Software platform enables designated employees to submit their requests through emails which are then responded by the maintenance facility management.
Maxpanda CMMS is easily accessible via internet on web browser. This eliminates the involvement of anything technical and performs all the duties in 100% secured environment. Here are the benefits that any business organization may derive after implementing Maxpanda CMMS;
Maxpanda has world-class security setups that allow you to work under the safest work environment without worrying about losing your data to unknown sources. When you implement Maxpanda CMMS, your data is stored on AWS ultra-secure servers which have daily-backup facilities and are always updated. You get access to your data 24/7 irrespective of location.
Automatic backed up on cloud
All the data is securely backed up on a cloud-based system which makes it easier to retrieve important information as per requirement.
Whenever the employees need help and assistance, Maxpanda supports with a handy customer help 24/7.
Maxpanda CMMS offers a single sign-in process that initiates secured, hassle-free usability.
Maxpanda CMMS provides an easy link to the system which allows unlimited access to your contractors and employees through guest's accounts. The guest portals are secure and do not concern with security issues.
Maxpanda CMMS is proficient system maintenance software which can be tailor-made to suit the specific requirements of any business.
Organized schedule and planning
Maxpanda empowers organizing, scheduling, and planning that enables the company maintenance system to automatically schedule recurring maintenance activities. The preventive managements are auto-generated with preschedule deadlines for timely completion of tasks.
With Maxpanda CMMS system thoroughly implemented in the company, the management can ensure analyzed data trends and keep a check on work progress, identify problems, reasons for low productivity and increasing costs.
What are the Features that make Maxpanda CMMS stand out from other software?
Maxpanda CMMS is an efficient work order management, preventive maintenance, inventory management platform that delivers rich, affordable, and user-friendly CMMS experience.
Allows unlimited users with the right tools to optimize maintenance and operations
Provides trail periods to set up resources, analyze assets, vendors, building and preventive maintained with custom fields
Offers subscription plans, i.e. pay-per-use. The plans can be rescheduled to cancel or minimize the term period.
The automated alert system through email notification
Customizable checklists
Upload manual documents
Provides analyzed information and reports
Notification for due tasks
Initiate labor and cost management through analyzed reports
Contractor and vendor management invoicing
Property improvement initiatives
Uses QR codes on smartphones to check location history and add parts to the work process
Multiple guest portals
Lifetime software upgrades
Up to 500% ROI
GoMax mobile app for iOS and Android
Real-time Collaboration
Integrated Purchase order
SSL Encrypted
100% cloud-based
24/7 technical support
Multi-language support
What companies are benefitted by Maxpanda CMMS?
Maxpanda CMMS is designed to integrate with a variety of business irrespective of size, type, and sectors.  Healthcare, Resorts and spa, Education, Hotels, Hospitality, Facilities management, Restaurant, Bars, Construction management, Sports and Athletics, Public management, Manufacturing units, and Non Profit organizations are few of the industries that are benefited by Maxpanda CMMS program.
What is the pricing policy?
Maxpanda comes with six lucrative pricing plans that suit every individual, building units or multi-national companies.
The basic plan comes at the price of $ 39 per month. This plan allows the user to create 50 work orders per month and supports multiple users. Users can access inventory management, purchase order, mobile app, and manual data from CMMS, scheduled enterprise reports, live maps, lists, and calendar. This plan also allows users to access assets through a single site.
This advanced plan is a starter package that comes at $79 per month. This plan includes all the facilities of the basic plan along with preventive management customization task scheduling. Users can avail 100 work orders. The package also includes corporate level management functionalities which allow the company to oversee up to five departments.
As the name says, this enhanced package comes at a rate of $149 per month. This package includes all the features of the Starter plan along with 150 work orders. The package allows the company admin to oversee 15 departments. This plan also includes corporate level management functionalities and single sign-on with Azure, Facebook, Google, and sync with API data over thousands of web applications.
This plan has standard usability and used by the majority of medium scale industries. Users pay $249 per month for 350 work order. The company admin can oversee up to 25 departments and also integrate WebHook Maxpanda to their private API.
This is a pro plan that comes for $349 per month. This plan includes all the corporate functionalities and allows up to 500 work orders. The company admin can oversee up to 50 departments and sites.
An advanced professional package that comes for $449 per month features functionalities of all the above plans and provides unlimited access to work orders. The company admin can oversee up to 100 departments and customize the features of the software to suit business requirements.
How to implement Maxpanda CMMS?
Maxpanda offers 15 days free trial period that users can avail to before applying for any subscription plans. The subscription charges get deducted automatically from your credit card after the 15 days trial period is over. Maxpanda has four step processes for companies that want to avail subscription through integrated plans;
Determine the company's requirement for existing CMMS package. This includes evaluation of users, importing of data, sites, and department oversee, etc.
Reflecting how CMMS will work with the company's current process
Building of team that will utilize the solution
Defining goals and aims for implementation.
Are there any shortcomings of implementing Maxpanda CMMS in your business?
Despite providing the best price plan to fit user's budget, pushing the limits of technology to provide best created, managed work orders n preventive maintained management, Maxpanda CMMS lacks behind due to some shortcomings.
Maxpanda is a complete cloud-based platform that offers no on-premise deployment for the companies that wish to host data on their private servers.
Users cannot delete past/terminate users which clutters the system with unauthorized users and creates chaos.
Inadequate beta testing before new features are launched
Lacks the purchase order module
Verdict
Maxpanda is a strong customer-oriented CMMS solution that is entirely web based by SaaS. Whether you are a sole proprietor, an enterprise, building units, a non-profit organisation, or a national enterprise, Maxpanda is affordable and feature-rich to fulfil each requirement.
The mission of Maxpanda is to provide a high-technology oriented environment to secure your data and conduct work order preventive maintenance management at affordable pricing.  The platform tries to eliminate the difficulties of employees who deal with undocumented storerooms and disorganised data by deploying it on cloud and allowing the management to retrieve from any device irrespective of location.
Maxpanda CMMS tried to overcome the minor setbacks and make the impossible possible by automating the complete work order with low level costing and real time management.