Therobuxapp.com is an free roblox generator app which you can use online, This site promises to give robux free for all users but i even tried that what does this site do. And it doesn't work at all.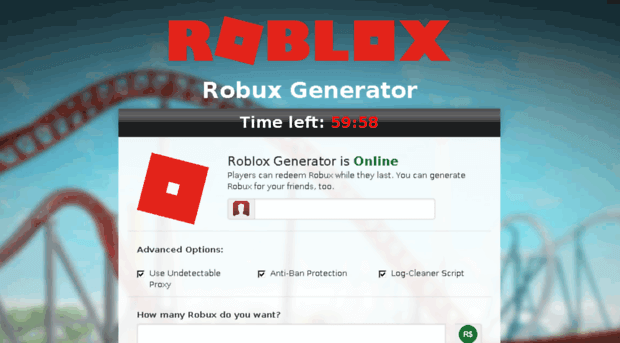 Is there a way to get free ROBUX?
When I try it and i have clicked the continue button. Wow instead of giving me free robux i got the message "Verification Required" it asks me to complete an offer and why would i need to complete that offer??
I Quit it.
Does 

http://therobuxapp.com/#generate

work? 
Absolute answer for this question is NO. They don't work. They just show some random script that makes no sense and just makes you think that it actually works.
Even I was curious to know and have typed in the robux generator site my username and how many robux i want and the site was executed some commands like accessing roblox database and generating free roblox and finally showed me this note!
The server sent the request to ROBLOX server, to complete the application click Continue!.
In conclusion, do any ROBUX generators work? 
These kind of sites @‌ therobuxapp. com are just alive on web for only make money online, if you complete an offer that shown on that site the site owner will get $2 to $3 upon offer completion.
Make a good enough game and receive your earnings through it, but thats another story.