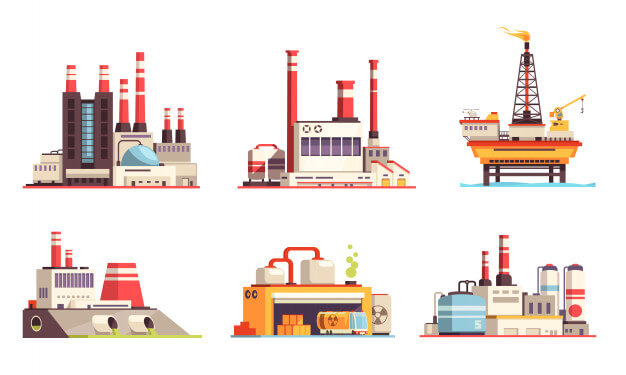 The retail Industry's constant element is changed. Understanding shoppers and their needs ever-evolving with fast-changing trends with new technology incorporated in changing the retail industry big way.
With new shopping, shoppers and trends in shopping technology are game-changers in user experience and data management. Use of AI-Artificial intelligence, JD Edwards ERP, and many more, the retail industry is in for a big efficient change. To make it in the tough competition in this market, the retail industry is gearing for this change.
Need of New Tech in the Retail Industry
They keep the retailer competitive.
They make data and warehouse management easy.
The tools are convenient to use.
They are affordably priced.
They are aptly sized.
They do the work at a fast pace.
In sales floor and stores, these technological tools balance order management, inventory assortments, and tracking price.
These tools enhance customer experience and satisfaction.
It improves decision making and planning.
Data mining software assists in marketing decisions, stocking, product development, design, and marketing designs.
With new technology being incorporated in the retail industry, the industry has evolved and enhanced shoppers' needs and experience very positively.
Let's take a look at some of the ways how new tech has bought a big change in the retail industry.
1. Inventory Tracking
EDI-Electronic Data Interchange– Transactions from one computer to another to vendor's database and other ordering systems from the store.
Hand-held inventory units- Download the inventory data to the headquarters database.
Auto replenishment- Handles restocking of the sold products.
UPC-Universal Product Code- PIS-Product identification system with unique numbering and bar code.
Virtual shelving- Intranets between vendors and retailers which speed up communication between them and timely replenishment of the products.
2. Data Warehousing
EIS- Executive Information Systems– Generate complex data graphs to assist in making better decisions by the retail executives.
Cognitive computing- This is a new technology that processes and analyzes data quicker than a human brain. This technology enables the storage of large data. It permits the natural interaction of computers with real people. Post the interaction it can recommend you different solutions and options. This way customer is engaged and their opinions are considered to provide them solutions. This gives faster, efficient, and better customer services to their shoppers.
3. Marketing-Augmented reality (AR) for product marketing
When purchasing furniture and other big purchases, a wrong buy can cost a lot. Augmented reality gives you a clear assessment of the product without any confusion.
These augmented reality apps permit a shopper to get hands-on right dimensions and type of the product with their 3D models in your home space. You can view it from all angles until you are totally satisfied with the product. Retailers profit by engaging varied customer base and high share in the market with high customer satisfaction.
4. Product handling-AI-Artificial Intelligence
Use of robots– Retail industry has seen the use of robots for communication with shoppers, carrying chosen items, and guide through stores. They ship and pack the items. The use of robots enables the retail industry to speed up, handle multiple and huge items. The warehouse robots are as tall as 16" and 145kgs in weight.
Chatbots– Chatbots are used in various industries like hotels, restaurants, and others for communicating with customers and assist them in various issues. Several retailers employ WhatsApp and Facebook messenger to interact with their customers using chatbots. These bots offer info on their services, products, and direct to purchase. They track, retrieve service and shipment making use of AI.
Conclusion
The retail industry is evolving with the use of new technology like Artificial Intelligence, Augmented reality, quick scanning, auto product replenishment, JD Edwards ERP for data management, and others. This industry is engaging, interacting, understanding, and adapting to shoppers' needs.
This change with the incorporation of new technology is going to be positive, efficient, and quick. This change is enhancing the customer experience and handling huge data easily. Incorporating the new tech in the retail industry is not an option but essentiality of the current market and to remain competitive in this industry.