You've done all the hard work of implementing good SEO practices in order to rise in your search engine rankings. But you now have to track how well you're doing to be sure your SEO and digital marketing strategies continue to work to stay relevant. Tracking your progress must be done with a specific purpose in mind and should align with your business goals. Here are some ways to track your website's SEO progress: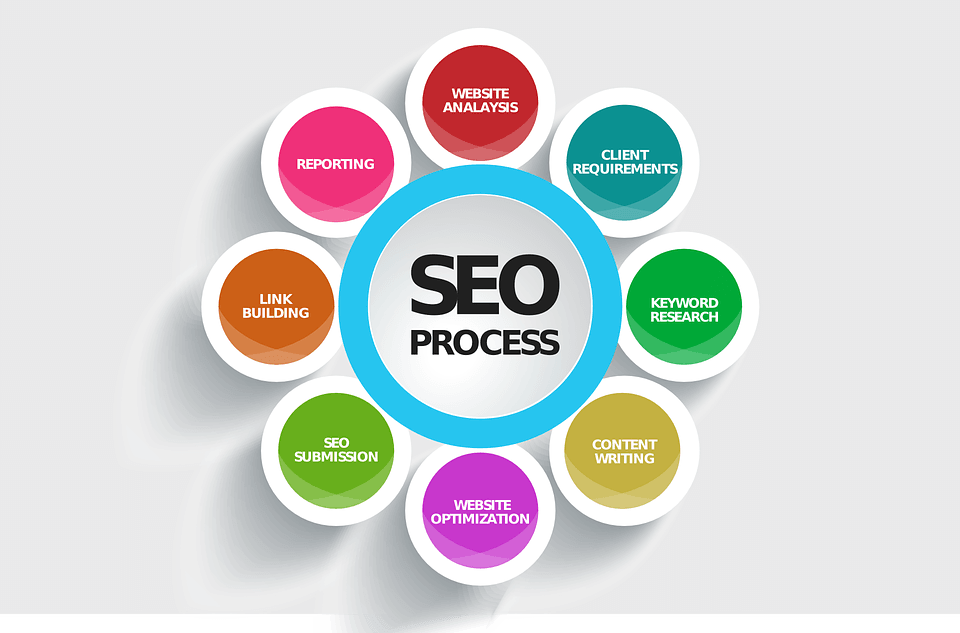 Pay Attention To The Rankings You Get For Premium Keywords
According to SEO Shark the digital marketing agency, you need to pay attention to the rankings you get for premium keywords that you choose for your business because this could help you better establish what is working and what isn't. Armed with this insight, you can make changes to your SEO strategy to help you better reach out to your target audience. Some tracking tools include:
Serpfox
Rank Tracker from Moz
Google Rank Checker
Tiny Rocket Lab
Dyno Mapper
Wincher
Advanced Web Ranking
Keep in mind that you should ideally only track the most important or valuable keywords or you will end up with too much work for certain terms that won't make a huge difference to your business. Check out more about Plagiarism Detector.
Focus On Your Organic Search Traffic
While paid channels are part of your overall digital marketing strategy, you absolutely cannot ignore organic search traffic as a major part of the mix. Use these tools to focus on your organic search traffic:
Google Analytics
HubSpot's SEO tools
Piwik
Open Web Analytics
Google Analytics is perhaps the most popular choice when it comes to tracking organic search traffic. Analyzing organic search traffic regularly will help you pinpoint specific issues that are affecting the way you are perceived on the web – giving you insight into both your strong and weak points. Armed with this knowledge, you can make positive changes to your SEO strategy to get more traffic over time.
Know-How Many Backlinks You Have For Your Website
Backlinks can affect search rankings tremendously and are important so don't overlook them. Google looks for both quality and quantity – quality, of course, playing the more dominant role. When more links are tracked to your website, Google will view your content as domain authority and will likely reward you with a higher search ranking. Here are some tools you can use to track backlinks to your website:
These tools will enable you to track the number of backlinks you've been able to garner over a period of time. You can even find backlink removal service to remove the unnatural backlinks If you're doing things in the right manner from an SEO point of view, you will notice an upward trend.
Keep Track Of Key Metrics
You need to know what metrics to look for in order to determine how successful your SEO strategies are. There are several metrics that can help you determine SEO effectiveness. Some of the key ones are:
Pages per session – allows you to keep track of how many pages users visit on your website to ensure your content is relevant throughout.
Page load speed score – offers you insight into how quick your pages take to load in comparison to others.
Mobile bounce rate – allows you to track how visitors are using your website via mobile to make sure you don't lose out on prospects.
Conversions – allows you to measure how many prospects are converted into real business to know if your SEO strategy is working.
Social engagement – allows you to track social likes and shares to know what content is resonating best with your target audience.
Customer retention rates – since acquiring new customers is more expensive than retaining old ones, this metric helps you better understand your efforts and whether changes are needed.
Armed with these key metrics, you'll be in a stronger position to know what is working and what isn't for your online marketing strategy – allowing you to make effective changes for your overall benefit.
Getting clicks to your web page is simply not enough anymore – especially if people are moving on quickly without any conversions for your business. If people aren't doing what you want them to do, then you need to re-think your SEO strategies and determine whether they are really working for you or not. These ways will help give you better insight into your website's SEO progress so pay close attention to them.