SSL which means "Secure Sockets Layer" is an advanced technology which helps to establish the connection between a web browser and a web server. SSL keeps all the data and some important things safe and private.
This standard technology is used by so many people around the world so that they can protect their personal information from the customers. At present, it is important to have an SSL certificate for every website.
Do you know the importance of having an SSL certificate?
If you don't know then take a look at this article. Here you will be able to know the why SSL is so essential.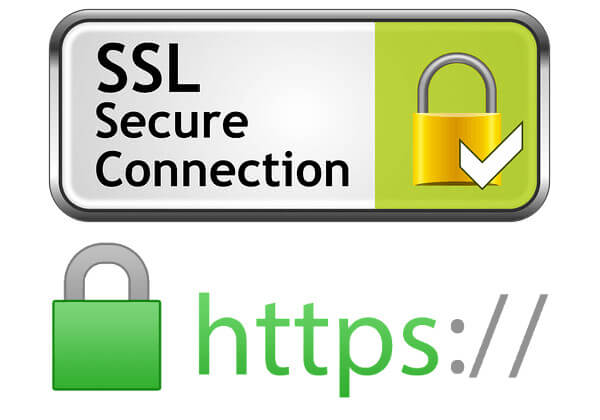 Gives Protection to The Website:
Currently, Cyberattacks has increased a lot which why there is hardly any website which is safe. In this case, SSL technology plays a vital role to keep the websites safe from cyber attacks.
SSL technology hides the data while passing it to the websites or web servers. It locks the data and only the intended recipient has the ability to unlock that.
It makes sure that it protects sensitive data such as IDs and password, social security numbers, credit card, etc. This is really a great solution to protect websites from cyber attacks.
Increases Website Speed:
The speed of a website depends on the ranking of it on search engines. Usually, a faster website has more traffic. In this case, SSL technology helps a lot to increase website speed. If your website has an SSL certificate then it will get more preference from search engine.
When you use this technology, HTTPS increases the loading speed of your website. This useful technology helps you to find more traffic on your website.
Gives Better Experience for Using:
At present, people are so concerned about using a secure website. Most of the people know the importance of having an SSL certificate. If your website has an SSL certificate then they will not feel insecure to send or receive any sensitive information.
This will help them to have better-using experience. As an example, while purchasing something form an E-commerce site, they will give the details of their cards if that E-commerce site has an SSL certificate. If you have any online business then it will also help you to increase the conversion rate.
Improves Customer Trust:
This SSL technology is the best way to increase customer trust. There are no people who want to use an insecure website. They like to use a secure website where they feel their all data and information is safe.
At past, there are hardly some people know about SSL certificate but at now they all are concerned about it. If your website has an SSL certificate then people will feel relax and safe to use it. It will also help you to improve customer trust.
Wrapping Up:
Will you feel safe if your website gives you a warning notice like "Not Secure". This kind of warning you will get from the upcoming new version of Google Chrome. But, if you use SSL certificate then you will be able to secure from it and there will be also no any warning comes to you.
Importance of SSL for your ecommerce
Always have business and e-commerce in the search for ways to make more money and customers if you want to share confidential information related to credit card, Secure Sockets Layer SSL performing an important role in E-commerce solutions to maintain trust between the two extremes, providing security.
When you trade products through the website, it is your responsibility to ensure that the information collected from customers remains secure to prevent the interception and misuse causing misfortune with credit card information.
SSL Secure Site SSL Certificate will need to enjoy a secure transaction between the owner and the final consumer product. This will allow customers to get convinced that their personal information and transactions are secure from both ends.
First, you can see "https" in the address bar served as liaison to notify the protected site. Second, a certificate is issued to enter information, such as data transfer, debit or credit card, and the confirmation of the information said that the website has its own certificate of power.
Only in cases where the site is redirected to a third party processor of payment, for example. Paypal to enter your credit card information in the SSL certificate is not required. Make sure that no important details to access by setting the address bar when the domain name of the site.
Some very important things to consider when choosing a professional to design a website:
Root Ubiquity: To confirm whether the browser performs well on known or used.
Reality: The survival of their products for years and just the right amount of confidence gained by the customer.
Tool management: Easy to perform tasks such as installation, repair and renovation, etc
If you are wondering about making a login form on your site without an SSL certificate, even taking the attack to check the customer's name and password in clear text makes possible the opportunity to log in as a customer, because most of them use the same password for multiple accounts. Therefore, it is clear that when passwords stored in one place, it is the responsibility of the site owner to keep the information confidential.
There are several ways to login without using SSL or use a cheap, making them vulnerable to attack. Although there are several hosting providers that offer shared SSL certificate instead of buying one myself. However, it should not be a problem as long as does not result in an error on the website to secure the login or other sensitive data.
Recall that the form of a shared SSL certificate does not provide security to the visitors of your site, such as how the site or incorporate the name of the organization to new opportunities that arise to produce a warning.
When subjected to an operation of SSL does not prevent the message blocks rather than what is useless to any natural interceptor. You have a server private key to decrypt the message received from intermediate form.
Finally, make sure to precede the special designation of the site URL https secure protocol for certain parts of the site to update the code to reflect the same.
Taking everything into account, it is clear that someone has something to hide to handle business through e-commerce and thereby making the consumer think that both stress SSL certificate system To further promote the goodwill of electronic commerce for all . During this period, in which the trust has described the role of the king as a scam is widespread, the main factor to manage the business through e-commerce and bring the inevitable success.
Final Thoughts:
We know how necessary to have SSL technology. For a website owner, it is must thing to have. This will prevent your all information and remain your website safe from cyber attacks. Here we discuss some importance of having an SSL certificate. Hope, this article will be very helpful for all of you guys.