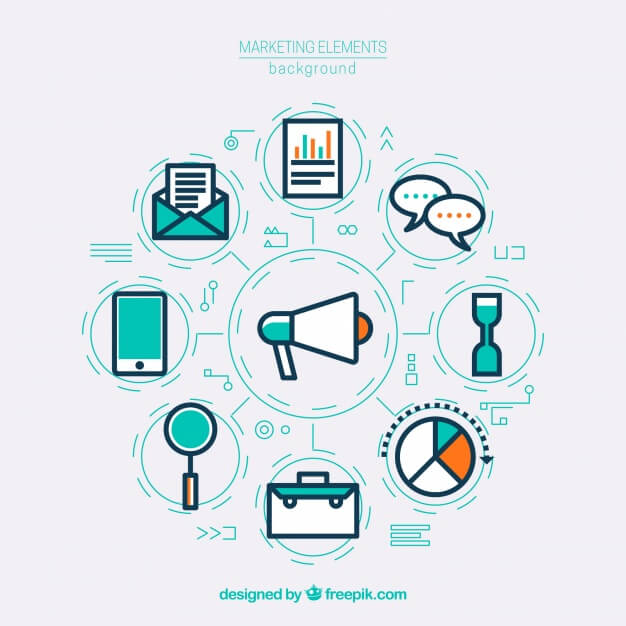 Pull marketing is another term used for inbound marketing. As the name suggests, it involves using techniques where the clients portray their intention of buying by "pulling" the product.
It is a marketing strategy used by companies to draw customers towards their offerings. Outbound marketing is a push-based technique used by marketers. The product is "pushed" towards customers in order to generate demand.
An inbound marketing strategy has a precise approach. As the internet industry is growing, the need for businesses to mark their presence on the online medium is also increasing.
Due to this reason, inbound marketing is gaining popularity amongst the marketing teams in all the businesses. Inbound marketing is about gaining organic leads through various techniques including search engine optimization, content writing, blog posts, and social media marketing.
Marketers are focusing more on inbound marketing as it helps create brand awareness and increase sales. It is entirely changing the business impact by creating content that appeals to prospective clients, eventually turning them into leads and getting customers. Using this you can differentiate yourself from the competitors.
Just as framing any other strategy, this should also be measurable, achievable, and scalable but using digital tools and content. The outcome highly depends on the way you execute it, and nothing comes easily while executing any successful strategy. In this article, we discuss the common issues related to inbound marketing and come to your rescue by providing solutions for the same.
1. Time-consuming process
Once you have started to implement the strategy, it requires time for it to fundamentally come together. No one has a magic wand that can show results overnight. The key here is to have patience, faster results are not possible. It takes a great amount of time to build a strong base, and sometimes it can get frustrating. Creating an audience attracting content is not an easy job.
It requires a great amount of time, insights, and resources. Once you have started with the process, being persistent with your efforts and showing commitment is necessary. The goal here is not just to increase sales but to establish a solid brand value, and it will take time to accomplish this.
One part of inbound marketing is Search Engine Optimization (SEO). Without a well-built website, you can not move forward with this technique. Once you have accomplished that you start On-page SEO and off-page SEO. This comes with other requirements including backlinking strategy, web analytics, and site map. The whole process is time-consuming. To attain effective results, constant efforts are needed.
Email marketing is another example of an inbound tactic that takes time to develop. With communication getting digitized, emails are one of the most famous means of reaching out to people. In a world where everyone loves customization, mass emails are outdated now.
Their generic nature no longer appeals to people and are often ignored. People love the attention you give them, it makes them feel valued. To ace email marketing, first, know, and understand your target audience. Gaining insights into their interest will reveal what kind of content they will prefer. To ease your task, adopt methods like segmentation and A/B testing.
SEO and email marketing are two small parts of inbound marketing. Implementing the whole process requires time and perseverance. Inbound marketing ensures promising results over the long-term. Remember that hard work never fails. Align your plans with your needs to achieve expected results.
2. Using the right tools
The focus of inbound marketing is organic growth. There are numerous marketing tools available online like scheduling tools, social listening tools, keyword research tools, etc. to help you establish your online media.
These give you an extra hand to relieve your stress. Inbound marketing can prove to be hectic at times. Along with taking off your workload, these tools bring other advantages such as providing valuable insights that your competitors do not have access to. Know what your demands are and select the right tool accordingly.
Having plenty of options is better than having a few options. It is obvious to get confused about what to use, you want to get more work done in less time. Evaluate your choices thoroughly and seek one thing at a time. Follow the steps below to reach a decision:
Form a list of prospective tools
Select the characteristics (like price, ratings, service support, etc.) to assess your list of tools.
Do a comparative analysis of tools and the characteristics
Select a tool that ranks at the top when judged on characteristics and ensures to solve your core problem.
Try and use integrated marketing tools. Your productivity problem gets solved if all your digital marketing tools work together seamlessly.
At Refrens.com, we use a range of tools for managing and automation of our marketing including Analytics, Marketing automation, Scheduling tools, etc.
3. Excessive Data
Data is one of the most valuable resources gained through customers. In inbound marketing, one of the best things is huge amounts of data. While dealing with it is a challenge, when used correctly it can be very helpful.
With analytics coming into the picture, a lot of issues are solved or decisions are made through the insights received from the data. With statistics and metrics used for measurement, a lot of confusion is created.
Gain knowledge of which metrics to you when you want to measure something because we want to know what the data means. The key to a successful campaign is understanding the data you are tracking. Begin with the first-order metrics and go in ascending order for further metrics. Optimize your data by cleaning it first.
4. Team of expertise
Hiring the best humans to achieve the best results. Inbound marketing is about creating content, efficient planning, acing the delivery, and understanding analytics to learn from the data. Each campaign needs to be dealt with differently and consists of more parts in it. With so many tasks in hand to manage and finish, you require an efficient team. Look for people who are skilled enough and at the top of their game. Not everyone can finish all the jobs. You can not expect a content writer to be a good developer too.
Form a team consisting of people with various skill sets. Instead of having two designers, hire one analytics expert instead. Let them do what they know the best. We make a mistake when we think of settling for average work. A leader with an excellent understanding of their field can help you ride through the right path. Therefore, it is crucial to invest in the right kind of team members. The goal is to work as a unit and create synergy. The best fit will always work towards organizational goals instead of individual goals.
Another factor to consider when hiring a person is their degree of involvement with technology. In today's age, technology plays a vital role in marketing. In order to increase productivity and yield better results of inbound marketing strategies, develop a good relationship with the company's technology team to ensure they fit in your technology requirements. Along with that gel and periodically check on the other departments to maintain the communication links.
5. User quality and engagement
The approach of inbound marketing is to reach the maximum audience. In the process, you will also come across many people who might not be your target audience, but your content has reached them as they visit your website. These kind of users are always going to exist, but to reduce the number, you need to focus and strengthen your inbound marketing,
The solution to this problem is getting in touch with a large part of your target audience from the first step. This way you can use the tools to make your segments and ignore the irrelevant traffic. If you still see the traffic coming, you can minimize their impact by iterating and re-designing the strategy.
Your target audience may get disengaged from your website. Maintaining audience engagement by enhancing their experience is a challenge. There can be multiple reasons like poor website design, inconvenient experience, etc. The way to overcome these is by locating the problems and fixing them immediately.
With these insights, we hope you have gained a larger view of inbound marketing problems. Inbound marketing brings a lot of benefits to the business. Know how to solve these problems, plan well in advance. If you face any challenges be quick in solving those. Optimize on these insights and you can implement your strategy with ease and correctly.
Author Bio
Ashutosh works as a Product Manager at Refrens.com – India's most powerful platform for freelancer's finances and growth. He has helped some renowned technology companies with their product. You can follow on Twitter, LinkedIn.