If we have option to select best gadget in comparison between camcorder and DSLR then we will definitely indulge in between them. Don't worry we have solution for you in this situation.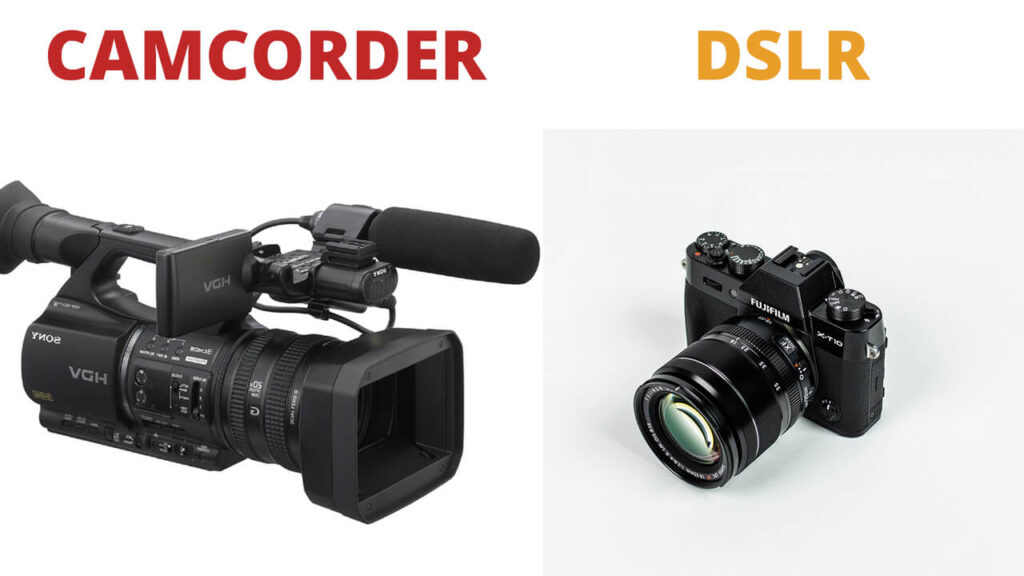 Here's the solution:
Mostly many YouTubers use these cameras for the film make as well as a vlog. That why both Camcorder & DSLR cameras play an important role in recording videos.
Camcorder vs DSLR Comparison
Here we write a comparison among these two giants such as Camcorder Vs DSLR in-depth given below:
1. Compatibility
Compatibility with the size and weight is the first main concern when you select camcorder or DSLR.
Camcorders:  The weight of the camcorder is 4.5 lbs approximately and there are some smaller camcorders in the market which weighs only 2.3 lbs to 3.5 lbs approximately.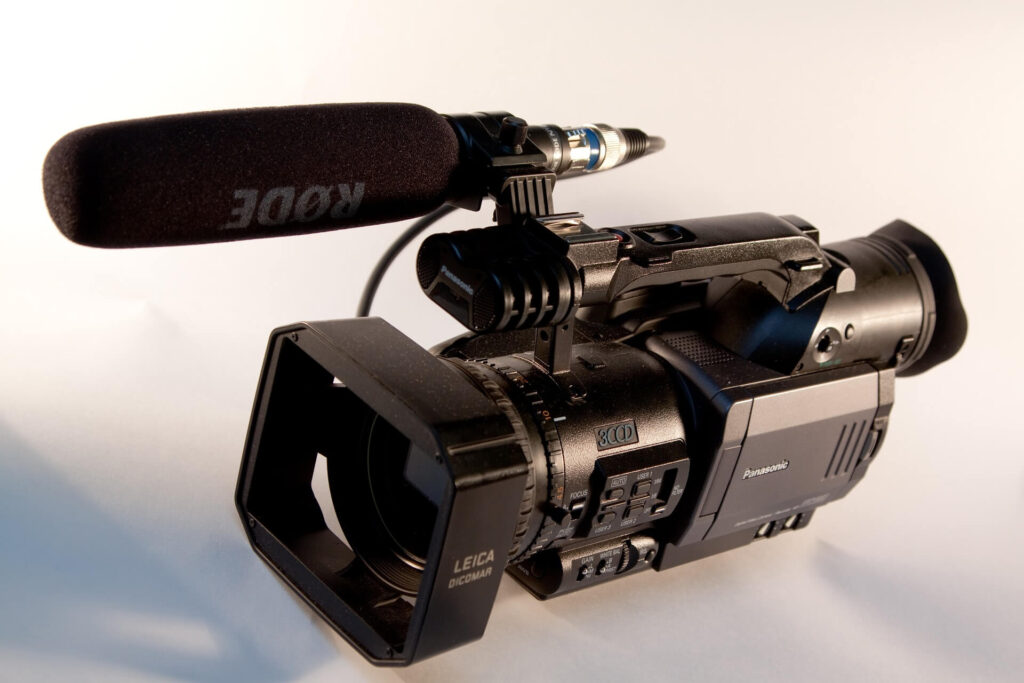 There are many different types of Camcorders in the community such as full-sized camcorders as well as pocket-sized camcorders. The full-sized camcorder weighs are bigger in size and weigh more than the pocket-sized one because they are smaller in size.
DSLR cameras:  The average weight is 1.5 pounds to 2.5 pounds approx. But the maximum weight of the camera also depends on the weight of the lens used in cameras.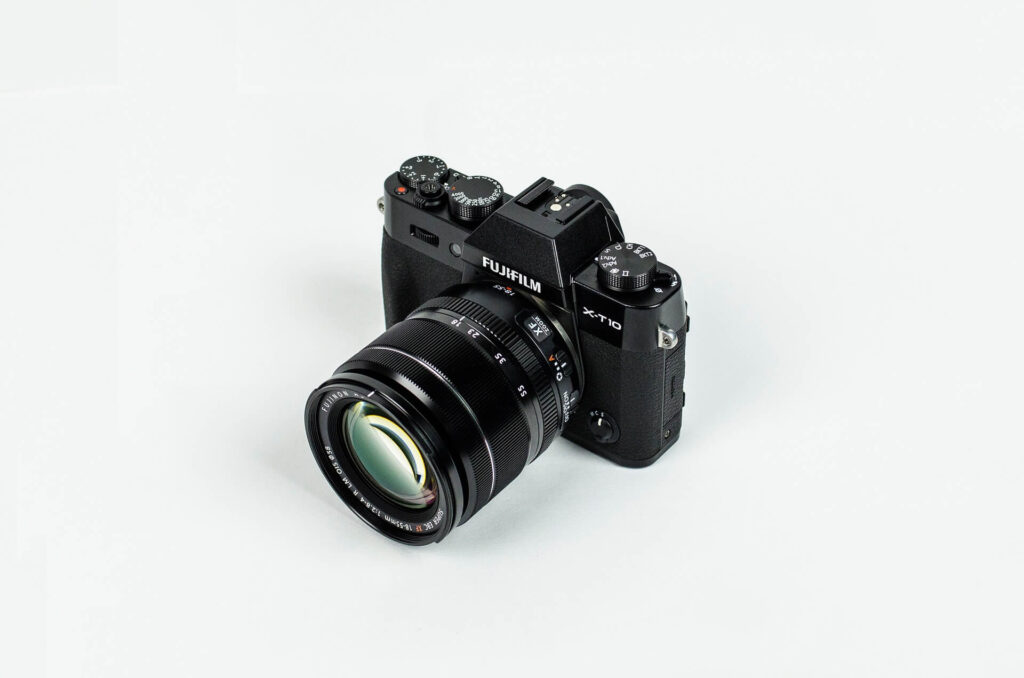 As some lens are weighs much more then DSLR camera bodies in terms of compatibility. For example, a person A buy a camera that weighs 1.5 pounds without the lens while the lens is 10-16 mm, but after attachment the weight of the whole camera becomes double.
2. Sensor Size
Both these devices also depends on the sensor size as well, therefore we mentioned this in depth.
Camcorders:  Many of camcorders have smaller sensors than the DSLR camera which is from manufacturer's end not from users. But there are many camcorders that offer larger sensors but will cost you more than the normal one.
Sensor size matters in camcorders since it ensures the image quality and color calibration. The camcorder with large sensor size is the main choice of every camera person to get the best picture quality.
If you are beginner in this camera field and you don't know what is a camera sensor, then we will guide you that it is the part of the camcorder's hardware which enables to captures the light and converts into an image.
This technique can either can convert an LCD or monitor in real time. The camcorders with large image sensors always have bigger pixels with respect to small one. So, if you find a camcorder with a large image sensor and you are confuse about the size then you are better to purchase it.
Looking at DSLR cameras:  The DSLR cameras have much big sensor size compare to camcorders with the same price range. If you want better image quality then you should buy big sensor size DSLR it also provides you low light performance and higher resolution in image.
You can also increase the dynamic range for your camera as well which enables you to create more background blur with respect to other cameras. In a limited light, a larger sensor will make it easier for you because it will convert your low light images this will be done by best digital camera under 300
3. Screen Size
Screen size is also important factor regarding Camcorder or DSLR:
Camcorders: The screen size of camcorders ranges from 1.6 inches to 3.4 inches. Just like other devices flat-panel display, the LCD screen has a specific size and resolution on camcorders for different images. If you want to view images on larger perspective then it has large screen size.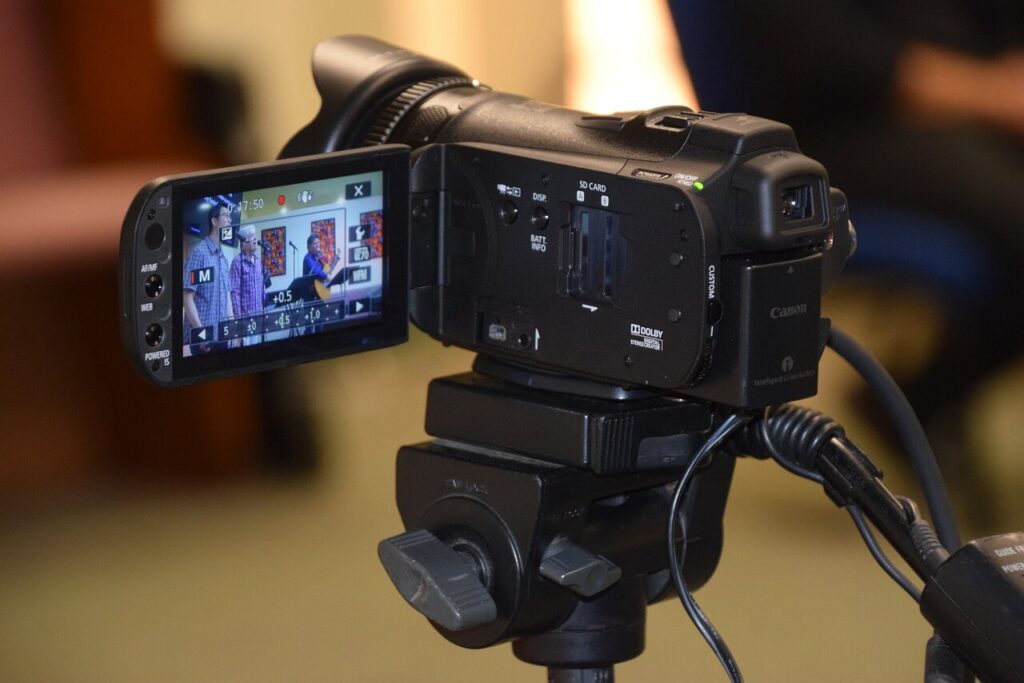 Some of screen has a touch panel install within the LCD that has various controls that you can access without any issue. Some full-size camcorders have viewfinder attached with the LCD. The viewfinders provide you a glare-free at the video through an eyepiece which was handling by the camera eye.
DSLR camera:  The DSLR cameras have a flip screen which allows you to shoot everywhere in a room or even outside the room. This rotation and independent movement of the screen is not allowed in regular cameras. Some camera monitors are small and range between 6 inches to 8 inches.
4. Battery Life Usage Time
Camcorders:  Battery lifetime is the major factor in comparison between Camcorder and DSLR cameras. As camcorders are used to record videos for over an hour so the battery have to complete the life cycle.
DSLR Cameras: DSLR cameras are mostly used for picture clicks and photo-shoot therefore it has short battery time. The more the battery time is because the less the usage of videography with the camera.
Therefore, DSLR camera manufacturers have reduced battery life span without any problem in there memory slot. You have to keep sure that when you press 4k recording button then the battery life time is very short then then picture click and it also depends on the model of the DSLR camera.
5. Audio Quality Check
With audio quality no one judge the betterment in between Camcorder & DSLR.
The Camcorder:  Camcorder has a microphone built-in installed that collects audio from outer environment. The microphones are not made equally because some cameras have the functionality of mono mode only while some have stereo multi-channel.
Mono microphone: The mono microphone is basically found on the low-end of camcorders because they are used to track a small amount of sound that why mono microphones are installed in the bottom end of the camcorder. These Mono microphones are used to collect a single channel of sound from one direction towards the microphone.
Stereo microphone: The stereo microphone records two channels of sound in all coming directions. These devices are also available in pocket-sized as well as full-sized also. The stereo microphones are used in high definition camcorders with most suitable range of frequency.
Zoom Microphone: These are installed in higher-end camcorders only allow sound from the point of camcorder direction. This direction does not allow other sound to be recorded from any single direction of the camcorder.
As for a DSLR:  These devices have built-in mini-jack similar to that found on a laptop, MP3 player and other electronic devices. The audio quality is not so good as compared to other such electronic devices or equipment's, that why cannot use for any professional job.
It has an adapter that connects the camera device with the external microphone. DSLR camera with a stereo microphone is better option with which you can use a shotgun microphone to get a clear sound.
6. Video Quality Performance
The professional camcorders vs DSLR, video quality is a most and key factor to consider, while purchase or selection of such electronically devices.  In regards of video quality camcorders are the best choice among these two options.
These have built-in zoom lenses, tilt, and swivel screens, and most of them all camcorders focus is much better than any other devices. But when we discuss low light scenario cameras take point of camcorder because of its performance in low light and it has a larger sensor.
It has feature of shallow depth of field record and lower noise levels that makes clearer picture. The video quality is also depends on how you handle your device. The DSLR weight is less than a camcorder therefore a shaky footage will occur. This can be tackle by opting tripod. In a DSLR there are options of two style autofocus, phase detection, and contrast detection.
7. Filters
Camcorders:  The density filters that expose video when there is bright sunny day outside this camcorder is still capable of the correct shutter speed. It reduces overexposure in video shots while recording.
The filter used to decrease the intensity of light coming towards the lens. If you want filter high amount of light then you have to use grey lens this makes image to be dark. There are different types of filters for camcorders lens such as:
Color correction filters: This filter makes different effects with which you can use a variety of color correction filters.
Diffusion filters: If you are filming different frame shots of people or anything then you can use a diffusion filter to make softer on the skin.
Protective filters: The protective lens covers the camcorders from dirt, fingerprints, and other dirt particles. It also prevents any scratches or damage while holding or using the object.
DSLRs:  They don't have built-in filter, therefore, you have to purchase a Neutral Density (ND) filter kit.
8. Focusing
Focus is another object, when it comes to camcorder vs DSLR for having usage of these devices. Camcorders have built-in ability of autofocus feature by using this technology it can auto focus on any subject.
There are many camcorders in market that allow the user to implement this on their own behalf and you can focus the camcorder by your own. Instead of this, DSLR cameras don't have this type of facility provides by there manufactures.
9. Pricing & Budget
Camcorders:  If you want to buy a simple camcorder for a just 100 dollars, if you need camcorder with the larger sensors and advanced features then you need to spend thousand dollars. For instance a MiniDV camcorder ranges from $135 to $430.
DSLRs:  When we look at the DSLR camera you got different price ranges that depend on the different models. For example, if you want to buy DSLR camera, $ 370 to $820 new camera price while you can get same model with some used features in $120 to $310.
What to Choose? Which Is Better Camcorder or DSLR?
Camcorders are easy to carry and handle while DSLR cameras offer great picture with video shoot feature that makes it more suitable for every age group. Some of features or key points of both devices are given below:
Budget
Features
Comfortability
When talking about professional work, most of the videographers prefer to work with DSLR cameras because of the larger sensors used in these devices while YouTubers, Vloggers are easy to work with both of them. We provide you information and comparison between these two DSLR and Camcorder with detail overview on each part and feature. Now it's all up to you which device you are going to buy for your use both for vlogging or professional use.