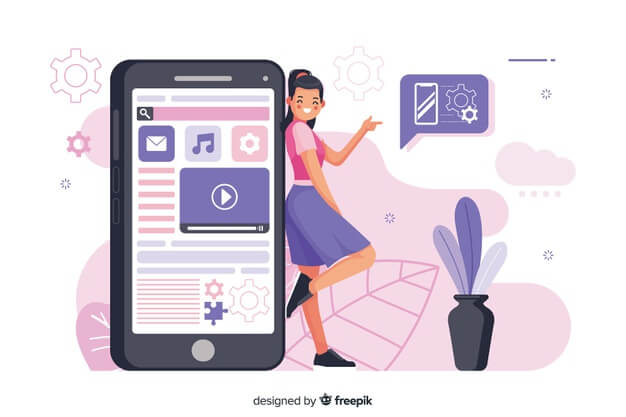 In this modern world, most of the people make the use of smartphones for various purposes. Smartphones are not only used for entertainment purposes, but it will give you immense benefits. Even small aged children nowadays have knowledge of operating smartphones.
Most of the people prefer to have android phones. As compared to other operating systems, Android will provide you with various customization options and other features.
Not only will you get several customization options, but the quality of applications will be high in Android as compared to other operating system mobiles.
However, the only issue you will face with Android mobiles is to make a choice between Premium and free applications. We all know that Android has a Google Play store which has a collection of all sort of apps included free as well as Premium versioned.
Let us admit the fact that most of the time, we want to install any application that comes with premium taglines and features. This will be a disappointment when most of the people are not able to make the use of those features without payment.
Therefore, we have decided to provide you with the best methods that will surely help you to enjoy or unlock premium features of any android application. With these methods, you will easily get a premium app installed in no time.
As we all know that Android is an open-source operating system with and various crack versions are available for many android applications.
So, with the help of the best methods, you can easily crack and patch various android apps and games in no time. Let us dig deep into those methods.
Why is there a need to crack the app?
There could be many reasons to crack an application. The one who does not want to buy a premium account of any Android application can make the use of a cracked version of the app.
There are mostly simple techniques that will keep you ahead of the security vulnerabilities of any application out there. You can keep a check on security features like HTTP proxy that took at HTTP and HTTPS traffic.
Other reasons for using a crack version of any app include the decompiling of apps to recover lost source codes, inject any language translations, or even fixing a bug in an application. Now, let us help you with the guide on how you can easily crack any app on Android.
Steps to crack or unlock premium app features
Here we are going to discuss how you can easily unlock or crack premium features of Android application. To do this, you can easily follow the below-mentioned steps and enjoy its premium features. So, let us get started:
Here we are going to unlock features of the Sensor alarm app with the method of reversing smali codes and editing resources. You will get various unlocked features like Temperature, camera, and phone number for SMS and Call. When you download a simple version of the app, it will give you a pop-up to use the paid version of the app.
Use any APK tool and start decompiling the app codes.
Once your decompile process gets finished, then you can go to the folder with the URL: "Sensor Alarm Free_src\smali\com\oceansoftware\sensoralarm_free."
When you browse the above URL, you will be able to see various codes. You need to search for the string called "Please buy the paid version." You can easily find the string in the folder named " Mainactivity.smali."
Once you open this folder, go to the main set of Alert message code. You can make the use of any text editor to edit the code.
In order to avoid the pop-up message showing while opening the app, you need to break the free version code routine. This you can do with the help of reversing condition jump code. You can repeat these steps to break this code and fix the pop-up message displaying the issue.
If you dig more into the code of myactivity.smali folder, you will see the conditions that we are set to jump will start working. It means no dead or junk code will be present there, and the app is not be remaining in a demo version.
You can also change the launcher icon and the name of the app to free or crack version. This can be done by clicking the "res/value" folder and opening the strings.xml file. Here you will find the app name, and you can easily change it to a new name.
Now, all the steps get completed, and you can recompile the code. This will help users to have a crack version of the paid app.
Please note that if you want to know that the trial of the free app has demo codes, then you can check it by two conditions:
The first thing is that there will be no conditional jump in such case before pop up.
If there will be any conditional jump, then it will land on the error message or return void.
So, these are some points you should keep in mind while checking demo codes in a free version of the app. The above-mentioned steps will help you to unlock the features of the premium app. There are some apps you can use to crack any application or unlock its features.
Apps that help to unlock Premium features of any android application
There are plenty of apps available in the market that will help you crack plenty of apps. They are listed below:
This app is basically a game modifier and is available to download on Android phones. It allows you to bypass in-app purchases of every game you download on Android. So, if you are a game lover and want to hack game resources on Android, then you can make the use of this app.
This is the other best application that can be used to crack or unlock features of various apps and games available to download on Android phones. However, the thing is that this application is compatible with offline games only; therefore, you cannot use it for games you play online.
So, these are two apps that you can easily use to crack or unlock features of various apps and games on Android. These apps work in a way that it will modify the apk file of any app. They are not available on the play store, but you can easily download them from their official website.
Conclusion
In this article, we have mentioned easy steps that will help you to unlock various features of apps and games on Android mobile. You can follow these steps and enjoy the premium features of a particular app.
There are various apps available that will help you download the crack version of any app or game. You can easily use these apps by downloading them from the official website. So, make the use of these apps or modify the code to easily enjoy the premium features of any android applications or games.