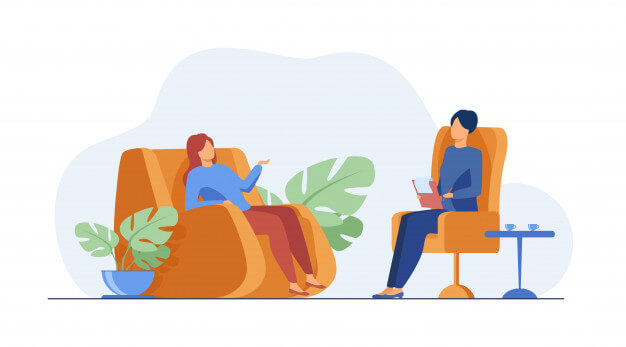 What Is Online Counseling?
Online Counselling is nothing but an online therapy in which you would have the facility to talk to your counselor's face to face via the Internet.
Online counseling services are provided mainly through real-time chatting, texting, or communicating through HIPPA compliant video conferencing platforms. But it is becoming a common model of help for young people by adding online assistance to their service delivery and delivering key community programs including Lifeline, Kids Helpline, Suicide Call Back Service and Headspace.
Though telepsychology has been accessible for more than 30 – 35 years, the growing growth of online therapy is propelled by the proliferation of video chat systems and the increasing penetration of broadband.
There is now a growing trend of Virtual Recovery Coaches, who can also have face-to-face conversations with their online clients. Many consumers use video calls, live chat, and e-mail with qualified counselors in place of or in addition to virtual face to face conferences.

How does online counselling work?
Basically, online counselling is provided through email or video calls. It can also be performed through online chat rooms dependent on text. If your counselling session is carried out via e-mail, then it includes a variety of e-mail exchanges, through which you can talk about your concerns or issues.
E-mail counseling is not needed to be accessible at the same time by the therapist and the patient. If you are using a video call, then you can talk to your counselor in actual time – and face to face – with video chat. Through these secure platforms, you can see the face of your counselor without going outside of your home, and you can also explain your condition in detail to your counselor without meeting physically.

Why do Most of the People Prefer Online Counselling to In-Office Counselling?
Online counseling is much like counseling in your therapist's office. You are in communication and, unlike psychoanalysis, you see the reactions of your therapist, and you can see and hear yourself, in addition to a few free programs, via an inexpensive microphone and webcam.
Firstly, you must create an environment in which you have a trustworthy Internet connection and don't have to fear that your doorbell or phone ringing interrupts or delays you. Many people prefer to connect with their counselor from a quiet space in their home.
Your therapist provides a healthy, supportive atmosphere in which you can communicate, and the therapist can help with your issues. You can gain new insights into your life and relationship dilemmas, and come up with solutions. You can use a bank transfer or a credit card to make your payments. The date and time of your next appointment will be decided while you are on the call with your therapist.

What is the Procedure in Online Counselling?
In an online consultation, consumers have the right to choose their desired therapist. BetterHelp is an online consultation site that provides different strategies for advising and engaging in therapy sessions, such as calls, texting, or email sessions through their secure platform.
Empathy and the difficulty of destructive habits of thinking are some of the core concepts of advice and therapy. It is the same as face to face sessions, other than over Skype or on any other app or video sharing websites. Terms are still appointed and maintained for the duration of attending the session. Also important is the relationship between counselor and client.

Is Online Counseling Effective for People Who are Dealing With Mental Illness During a Pandemic?
The pandemic of Coronavirus has caused the number of people with mental health issues to rise. The panic, stress, and chaos only add to the growing problem. Therapy is also one of the best ways for people with mental health issues to cope with what is happening in their lives.
But face-to-face treatment with the lockdown is also difficult. Many are still unable to open up to their therapists, which is only exacerbated by their mandatory online adaptation.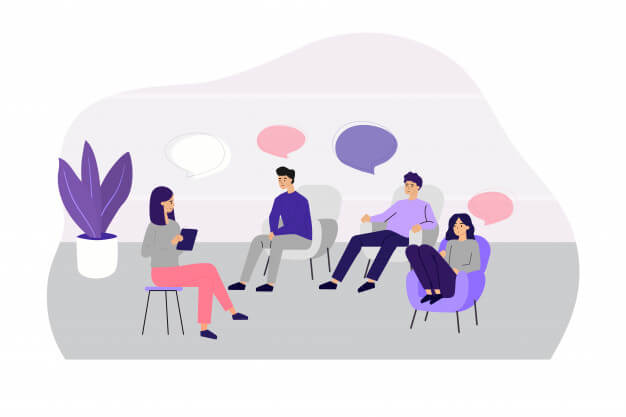 First, Try to Communicate With Your Counselor
Virtual therapy can be a special experience no matter what. At first, you and your therapist will find it fresh and challenging. Don't be shocked that you don't feel as connected as before with your therapist. Do not feel that after the first few hurdles online therapy is not working for you. In order to overcome any communication gaps, it is crucial to maintain consistent and open contact with your therapist.
Tell your Therapist About Your Emotions More Honestly
In comparison, you can track your physical signs in an individual therapy segment in which your therapist tests your condition. If your sessions are now online, this is not possible. You must make more effort to clarify how you feel at that moment.
Seek more specifically to mark the feelings. You must give your therapist a complete description of your feelings more concisely to serve him/her better. Many citizens struggle in the present circumstances with essential human needs.
At times like these, it can be difficult to take care of yourself. You might be tempted to think you overreact and hesitate to ask for help. You should know, particularly in times like this, that you are not alone. There are no problems too big or small to keep from your therapist.
Conclusion
As the growth of online therapy is fast, the internet is no longer simply for chatting with friends and family. In the fields of mental health, including different disorders, medication, and treatment, the world wide web is now helpful by providing you access to the online counselling websites. It was only a matter of time before simple communication and expertise in the field of mental health were combined to build what we now call online counselling sessions.