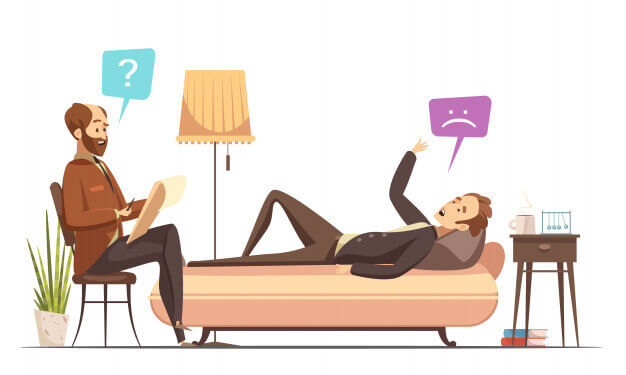 In today's fast and furious world, becoming a mental health counselor is one of the fastest growing careers. Thanks to the well-known recent suicide case of Bollywood actor Sushant Sharma, the crisis of mental health is now in the limelight. Despite ignorance on the topic, many actors have confessed to being faced with the issue. Check out BetterHelp for more details.
Students, in particular, add to youth suicide rates in the world, led by China, which has the most youth suicides. Living fast and dying young has misled society, because the truth is success comes at its own, slow and steady pace, and when people are not able to accept this they are hunted by stress that quickly takes the form of depression.
More than doctors, engineers, and innovators, our world needs the mental health counselor, because our minds are so sick of what is going on around us that we often feel that self-destruction is the only answer.
Funnily enough, we pass this on to our children that have no idea what life is about . Kids nowadays probably don't know what childhood feels like since they are busy excelling in piano or cycling classes, which they didn't even want to take, preferring to make paper boats in the monsoon rains.
If they lack any sort of skill or are academically not that bright, they feel they do not fit in within their class. These poor souls don't even know that they are the ones who handle failures and live life in a realistic way. But who would tell them so? Their parents themselves had a different idea of success. This is where the mental health counselor steps in.
Who is Psychiatrist?
The psychiatrist is an expert in facilitating good doctor-patient relationships. The most basic and important step of counselling is understanding and conversing with the patient without interruption or judgment.
It is a process that occurs when a counsellor and client devote time to exploring difficulties which may involve stressful and emotional complications for the client.
Though psychotherapy and counselling are similar, they vary in approach. Psychotherapy involves going back to past experiences that have caused stress. However, counselling focuses on the client's current stressors and works to establish solutions.
As a counsellor, you must understand that your role is to help the client develop their own understanding of their situation. This will allow the client to talk openly and freely. You must be calm in the face of client emotions, like resentment, anger, guilt and fear. All of it should be confidential.
Types of mental health professionals
1. Psychologist
A person specialized in the science of behavior, emotions, and thoughts. Can usually be spotted in private offices, schools, and hospitals. They usually treat people through counseling regarding personal relationships or mental issues like stress. This usually involves a healthy conversation with the patient, or maybe a short initial psychological test .
2. Psychiatrist
Actually a doctor with a doctor of medicine (MD), or a degree of osteopathic medicine (OD). Treats patients with mental, emotional, or behavioral disorders. Also prescribes required medicines for treatment. Prescribes treatments for the patient's behavior. Their specialties include :
Children and adolescents
Forensic psychiatry
Learning disabilities
3. Psychoanalyst
The most famous psychological practitioner, Sigmund Freud, was a psychoanalyst. Psychoanalysts study a person or victim, their suppressed memories , impulses, anxieties, and internal conflicts. He does this through the following practices.
Free association
Dream interpretation
Analysis of resistance and transference
4. Psychiatric nurse
Though specialized in mental health, they operate under the guidance of a doctor. They are specialized in giving therapy to patients undergoing mental stress. They also administer psychiatric behavioural therapy and often must deal with the challenging behaviour of the patient while under medication.
5. Psychotherapist
The term signifies multiple types of mental health professionals including therapists and psychologists. All of them provide therapy of different kinds, which mainly involves talking therapy. You have to master this type of psychotherapy because talking is the key to the person's heart.
The therapy involves conversations, group therapy, expressive therapy, and more. Behavioural therapy is the most popular type of therapy in this profession, which can help you change bad behaviour, thought patterns, and emotions.
6. Family and marriage counsellor
They are specialized in common behavioural problems arising in families and between couples due to arguments and differences. The counsellor often focuses on finding solutions and resolving issues by presenting logical questions and observing the argumentative patterns. It is also one of the leading professions as couples every now and then face problems with their marital and sometimes non-marital issues.
7. Addiction counsellor
The counsellor isn't just specialized in overcoming addiction to or abuse of illegal substances, but also overcoming alcoholism, sexual addictions, and hoarding. This addiction counselling is often done in a group or among loved ones who are also going through the same thing .
8. Religious counsellor
These counsellors have a great deal of training about mental and religious beliefs. Since the profession also includes spiritual therapy , you must have an experience of how spirituality connects people with their faith and religion.
Without being biased, you have to observe how people react to different faiths and religions. People in this profession are connected to churches or other religious places, and they believe in resolving family issues and conflicts through spirituality and, at times, through prayers.
Skills Required
Good communication skills are one of the most prominent skills, and, as a counsellor, you must listen effectively, and be aware of body language. And, most importantly, non-verbal communications, as there will be certain conversations that the client may wish to avoid.
Questioning is the most tactful way to clarity and exposes clients' emotions. This also helps develop the client' s trust as they feel they are really being heard.
Building rapport with the client may help the client to reveal the suppressed emotions; however, the counsellor must avoid becoming emotionally involved.
Empathy helps the counsellor to maintain a friendly bond with the client because, at times, sympathy may make the client act rudely; however, empathy makes the client understand that the counsellor understands what they ' feel '.
Conclusion
Perfection comes with practice and research. This is one such field that you can master with observation. In day to day life keen observing the people and their behaviour. This will also explain how different people react to different things and what are the certain things that are bound to create anger, resentment or confusion.
But remember this profession is exhausting mentally, so you will need to unwind. You must practice meditation to have clear bold thinking and help guide the client toward making good decisions. Stay updated with new therapies and medications involved as it will immensely help your career.