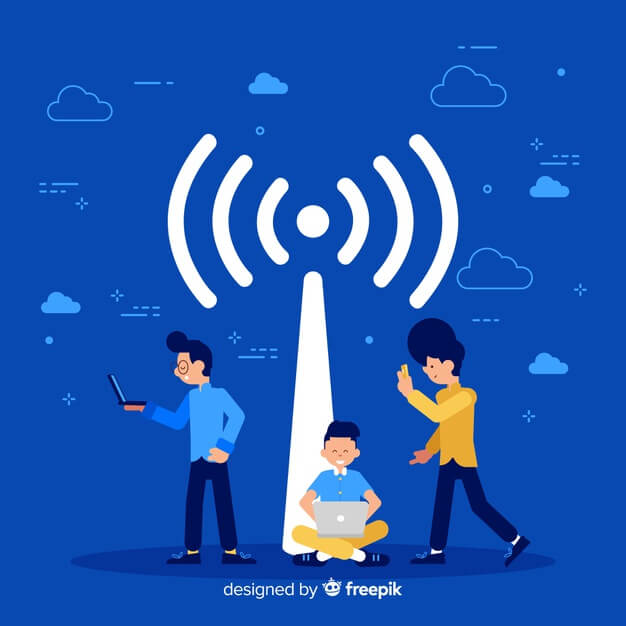 From time to time, everyone experiences the downfall of their mobile signals and this happens when you are using high-quality smartphones and using Verizon. Most of the people make the use of their cell phones to chat with friends and to participate in the important discussions.
With our so much reliability on smartphones, even the single issue in that will impact our lives. For instance, if the signals get weakens or there will be no signal in your mobile then it will frustrate us. We are not able to conduct our important calls and receive or send important messages.
According to one survey conducted in the USA in 2018, it has been noticed that around 250 million people experience a poor signal problem in their daily life. This problem of network coverage affects people who make the use of cell phone to call their friends or family, surf the mobile internet and constantly check their social media accounts.
To get the best coverage in your mobile, you need to on-off it or just move your phone to the right place where you could find some network. These methods can frustrate you. To increase the cell phone reception of your Verizon cell phone, you can follow this guide.
Factors that destroy your Verizon Mobile Signal
The most common reason why most of the people are facing performance issues is due to the obstruction of the cell site. The signal may get lost from your phone due to some factors like you are too far or too close to the mobile tower. We all know that antennas are positioned in such a way that provides signals to the large population in the best possible ways.
But the signal entering your mobile location can be destructed by most of the factors like House walls, trees, or any other objects in between.
How to quantify the signals you are getting in your Verizon mobile
To accurately determine the signal strength of your mobile then it will be necessary to test your cell signal to determine which things are impending your mobile signals. Also, many people thought they can determine the strength of signals with the signal bars.
But it is not true! You can measure the signal strength with the help of call quality. The bars in the signal represent 4G or 3G data and voice performance. You can also enlist your address with the professional integrator that will perform a site survey and can solve signal issues.
If you are facing the poor signal problems then we have cover for you. In this article, we will discuss the ways from which you can increase your Verizon cell phone reception and capture the strong signals. This solution provided in this article will surely help to improvise your signal strength and make your carrier work for you even in your residential or commercial space.
So, let's get started with those ways:
How to Take the help of Cell phone Signal Booster?
If you are a businessman or need to call someone every single span of time then you must buy signal booster if you face signal lost problem frequently. The Signal boosters can be considered as the best way to increase your Verizon mobile signal strength and you can enjoy clear conversations with your colleagues.
These devices will help to extend cell phone coverage and can be used in the areas where you people can face weak signal such as in tunnel, subways and rural areas. 
Also, Verizon service provider permits its users to amplify their signal strength with the help of Cell phone signal boosters. Customers of Verizon service provider will able to identify the boosters by seeing the label on the device and the device packaging. The boosters that do not meet the new network protection standards are also approved by Verizon.
The main reason behind that is these boosters will help to solve network issues as well as they do not cause interference issues. Also, consumers should replace their existing signal boosters with the new signal boosters as they meet network standards and are also have upgraded features. 
When you register with Verizon wireless signal booster then this will ensure your compliance with the new FCC rules. Another advantage of registering with Verizon mobile is that they will take care of your network reliability.
This means you don't need to worry about that. So, register with Verizon mobile booster for free and increase your signal reception.

How to Get help from Commercial Cellular Amplifier?
The commercial cellular Amplifier will help to rebroadcast the signal to the area where there is no reception of signals or weak signals are present. If you are using Verizon service provider then you can make the use of WilsonPro commercial amplifier to enhance your connectivity.
To obtain a better network coverage, you need to take the help of a professional certified installer. These installers will create a custom solution around your building and install antennas so that you receive the proper strength of your signals. 
These amplifiers will help to boost your signal strength and optimize your network performance so that you don't face network issues again. And another advantage of using them is that multiple users from different service providers can make the use of these amplifiers to gain their network connectivity.
With these cellular amplifiers, you can now enjoy high-speed internet, no dropped calls as well as better voice quality. So, what are you waiting for? Just boost your network strength with these cellular amplifiers.

How to Make use of Verizon Network extender?
Being the best network service provider considered in the country, Verizon loses its signal due to some undefined circumstances. If you are living in the rural area and there are obstructions around your building that result in weakening the strength of your mobile signals then you can make use of Verizon 4G network extenders.
These network extenders can only be connected with your Wifi or LAN cable. These work best in an office building or small houses. So, you can adapt these network extenders to boost your signal.
Conclusion
Network problems are the most common cellular problems that are faced by millions of people. In this article, we have discussed various ways that will help to boost your Verizon mobile network's inception. If nothing listed works for you then you can manually reset network settings. That means you can reset the network or remove and insert the SIM card. Gently place the SIM in the SIM Card and make sure it has not been destroyed. This will make your mobile gain signals more easily.