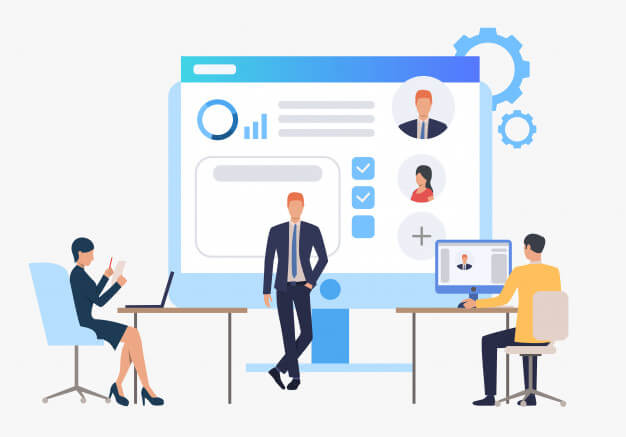 If you are doing business for a longer time or you have just joined the business, then you should definitely know how important it is to make the right use of technology. Everyone follows a different strategy for their business to grow.
Some make the use of various advertising channels like social media platform or plan events and some use various business API solutions. So, if you want your business to market through Whatsapp API then you need to follow some great tactics to excel in this online world of technology. Whatsapp agency has made it easier for their customers to get all features from this single platform.
We all know that Whatsapp is the application that has been used by billions of smartphone users all across the globe. If you are running your business then you can create a Whatsapp business account that will surely help to achieve your vision of connecting with your customers through this favourite chat application.
Using Whatsapp for business will help you to increase your leads and improve your support that will eventually reduce your cost. Whatsapp is considered to be the world's largest business channel due to its billions of users.
With end to end encryption service for each user, this amazing application is committed to provide security and build trust among its users. Many people don't know that with the list of features for Whatsapp business, it has also introduced one more feature in which you can reactivate any conversations and host rules for outbound messaging.
There are many agencies that provide API solutions for Whatsapp for business API. But, before getting into the list of those companies, it is very necessary to know about the features of Whatsapp Business API.
Features of Whatsapp for business API
This popular instant messaging application has ruled all over the world. Whatsapp for business has been launched in January 2018 where small business owners are allowed to connect with their customers with the help of different business tools.
These business owners can easily promote their services or products and reach most of the customers with a single click. These business tools present in Whatsapp allow users to instantly send, automate or respond to the messages of their customers. Below is the list of various features you will get when you make the use of Whatsapp for business.
You can use a separate business application for your customers.
Easily build the trust of your customers through your business profile.
You can effectively respond to your customers with automated messages with no span of time.
You can easily organize your customer's contact list.
You will get a way to promote your business personally and directly to your customers.
These are some features of Whatsapp for business for various customers. So, in order to use these amazing Whatsapp for business features, you should know some things for setting up Whatsapp for business.
Things you need to know before setting up Whatsapp for business
If you are going to create a business profile, then you should be aware that it's a separate business entity and there will be no connection between your personal and business account. You can register the account with the personal number or you can make the use of another number to create a business account.
But, if you will make the use of your personal number for Whatsapp for business then the account associated with the personal number i.e. personal account will get converted into a business profile. All the contacts will also get imported to your business account.
Once your Whatsapp account gets converted into business account then you can easily send the messages to your customers and brand your products or services. This all can be done by adding a Whatsapp chat number or a phone number to your website or any traditional marketing method you are using. Let's get started with the agencies that provide Whatsapp for business API.
Agencies that provide Whatsapp for business API
Here is the list of agencies that provide you best Whatsapp for business API.
Orai is the best company that offers Whatsapp API chatbots available for your business customers. These chatbots are user-friendly and reliable that offers automated messaging features. When someone visits your website then these chatbots will more likely to convert your leads into your potential customers.
With the automated messaging features, you can instantly connect with your customers round the clock. It will give you a higher customer engagement rate hence considered to be the best way to connect with your customers.
With the use of this Whatsapp API, you can send targeted messages to your business users and set booking reminders, appointments, or other order confirmation and significant updates. Its 24/7 uptime and rich features will never leave any of your customers unturned. So, reach your potential customers with the help of this Whatsapp chat API.
Whatshash is another agency that will boost up your business sales with their Whatsapp for business API. With CRM like features present in its interface, you can easily semi-automate your business workflow.
You can easily create customers profiles and save media and messages and do a lot more for your Whatsapp business profile. It has loaded with an amazing set of features like you can send quick replies with just a single click to your customers, you can also save text messages, photos and videos sent by your customers. Various other features include:
Easily retrieve messages and filter them later in your powerful dashboard.
Easily build a customer profile and save their information like name, email etc. This will help you to know the information about your users.
You can create and apply tags to your contacts. Tags are basically used for managing the content and helpful for generating reports.
The main benefit of using their Whatsapp business API is that you can easily convert leads in your potential customers with the help of sales funnel.
Auto-sync chat helps you easily sync chat of contact, broadcast list or a group.
So, these are the amazing set of features you will get with the use of their Business API.
This is the company that helps small business to reach their customers all over the globe with the help of Whatsapp business API. This is the reliable business API solution for the business owners that want to build their brand by reaching various customers.
This API has over 1 billion users over the world and over 200 million users only in India. It will help to boost your sales and add potential users to your business. You can easily contact your customers with the use of their smart API solutions that will help your business grow. Various other features include:
You can easily send media messages like videos or audios to your customers without any hitch.
Easily transfer files or documents to your customers with a short span of time.
With end to end encryption, all the data you send to your customers will be safe and clients feel secure to communicate.
If your business is all about home delivery of your products or services then this API has a feature that will help you to share locations. It will save a lot of time of yours and your clients.
This API has the potential to reach international customers with ease.
You can even know the status of your message that means you can easily see when the customer reads the message or when the message gets delivered.
These are some of the features you will get while using their Whstapp business API.
Textlocal is the agency that helps millions of business owners to grow their business. With the help of this API, you will get automate your business updates, notifications, appointment reminders and much more. This amazing Whastapp business API will help you to automate your messages from any software.
This will reduce your operational costs and routine your customer queries. You can trigger messages from the background system and easily respond to other messages. So, make the use of this amazing Whatsapp business API to create an end to end flow with your customers with ease. Its seamless integration service helps to enable conversational messages between your customers. So, don't hesitate to grow your business with this amazing API.
Conclusion
With the number of agencies providing support for Whatsapp business API, these are some top companies mentioned in this article. These companies provide Whatsapp for business API which will allow you to automate messages, send documents, and grow your business with your potential customers with ease.
We all know that Whatsapp is the only chat application that has been considered and trusted by billions of users worldwide. So, why don't you make the use of this fast messaging app to grow your business and increase your brand awareness among your customers? Go, and building your own business position with the help of Whatsapp for business.