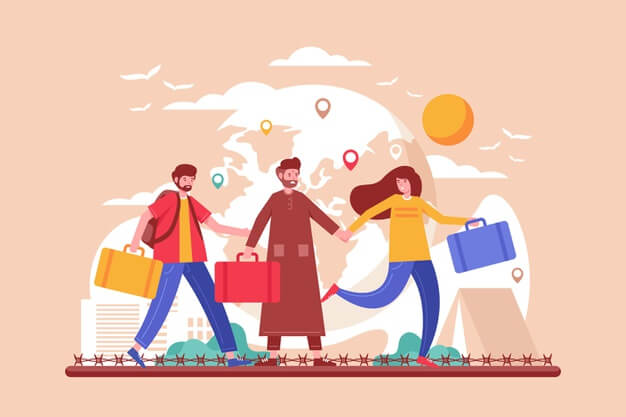 Many of us get frustrated with living among 100 million people and getting stuck in traffic jams. We get disappointed when we don't get the strawberries we are looking for. If you are also the one who wants to migrate to another country and want to live in a far-off land of peace, then there are several countries you can migrate to rather living in India.
The common goal of immigration service providers is to let you give the best living and job opportunities wherever you will migrate. But many of you mistaken by thinking that it is a distant dream only. With the economic crisis of 2020, many countries are pushed to precarious situations where they do not allow migrants to live in their country.
This would be a great loss. But, you do not need to worry. Besides this, many countries are allowing migrants to live and are also opening doors to skilled and motivated workers.
If you are thinking migrating to another country is arduous, then it is not the truth. Once you make your mind shifting abroad, then you can consult your family members so that it won't impact any lives. Various factors like education requirements, visa approval, and occupations in demand for the migrated country will play an important role in the immigration process.
Migration laws will keep changing, and therefore, you should consult an immigration company to make life easier. So, if you have ever decided to move abroad and finding difficulty in choosing the best country, then we are here for you. In this article, we have listed the best countries to migrate to from India. Let us get started with the list below.
Best countries for immigration
With the large number of countries welcoming migrants, some best countries will allow you to stay and settle down there. We have gathered a list of those best countries where you can migrate easily if you have an Indian passport.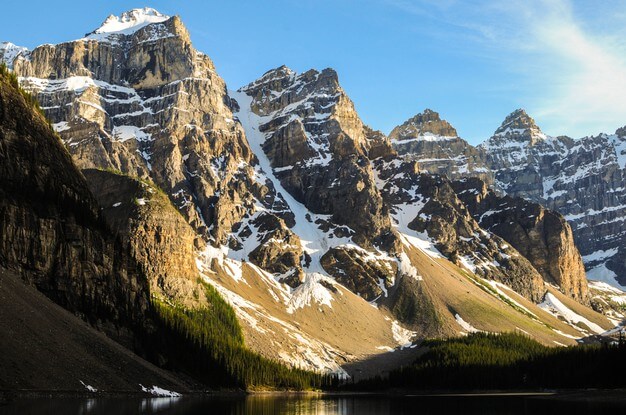 1. Canada
Canada is one of the popular immigration countries for those who wish to settle in abroad. Many countries create hard norms for Indian migrants. But Canada makes things easier. Indians can easily migrate to Canada and settle down there. Canada is one of the countries that are open and tolerant of Indian migrants.
Primary and secondary education in Canada is free, and post-secondary education is subsidized. The crime rates in Canada are low as compared to other countries. For those who are looking to migrate to an English speaking country with comfort and safety, then they should consider migrating to Canada.
This is also considered to be the most peaceful country with livable facilities for Indians. So, if you are planning to migrate from India, then you should consider settling down in Canada.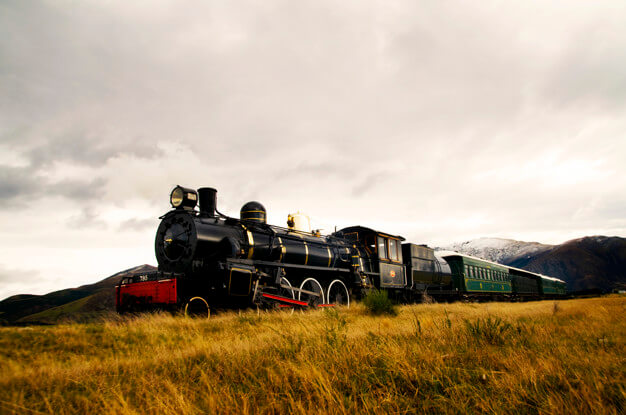 2. New Zealand
The other most popular destination for Indians to migrate is New Zealand.  This country, on the other side of the world, is surrounded by a natural and beautiful environment that is unrivaled to live in. This beautiful country has the lowest personal tax rates that will help you to balance life and expenses with ease.
Its subtropical climate and plenty of spaces make the land available at low prices. Therefore, you can consider migrating to New Zealand. With the multitude of various sporting activities to enjoy, it is known to be the best place for children to grow in.
You must be under the age of 55 and have fluency in the English language, have good health and character to migrate to New Zealand. With beautiful sceneries, a good economy, and a better lifestyle, you can easily immigrate to this wonderful country.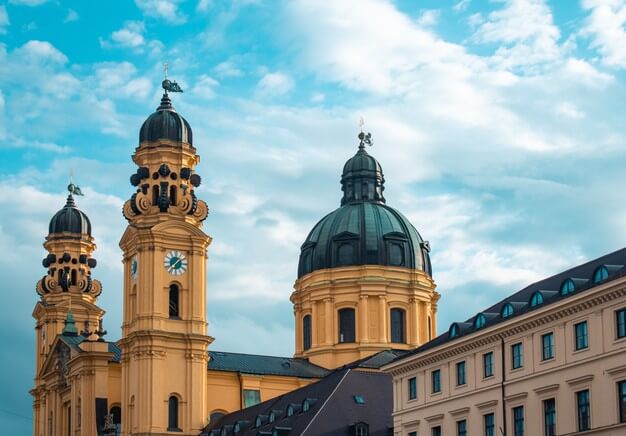 3. Germany
Germany is one of the most welcoming locations for those who want to migrate to another country from India. This is one of the most hospitable countries one can enjoy living. More and more people are moving to this country, providing a room for life growth.
The government of Germany has been encouraging people to migrate to their country over the past 50 years. There are many significant groups of people who migrated from various countries to Germany and arrived at the British Colonies. There is a necessity for you to learn the German language and get qualified because the demand for qualified people in Germany has been rising day by day.
To settle down in Germany, the government has possessed various measures like the Blue card in which one must be qualified with a university degree and have at least five years of professional experience. If you have a good knowledge of the German language, then you would be qualified to live in Germany permanently. These are some of the things you should keep in mind while migrating permanently in Germany.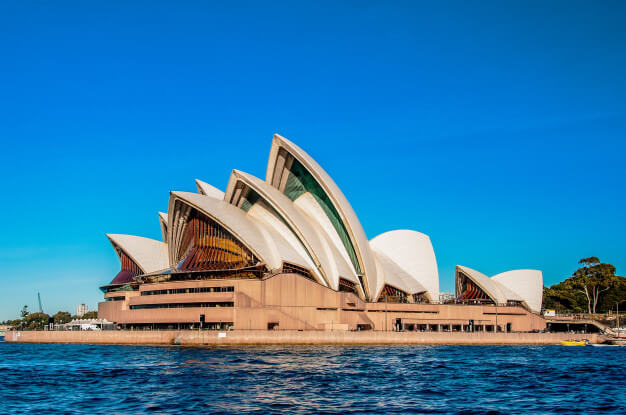 4. Australia
Australians are known for their friendly nature and a good pace of life. Therefore if you are planning to migrate from India, then you should consider moving to Australia. This is one of the best countries for Indians who want to immigrate to another country.
Favorable factors such as a thriving economy and more job opportunities will make you live a better life in Australia. With a multicultural society environment, you can live in this beautiful country with peace and harmony. For migration, this country has been providing permanent residency or a PR visa for five years for migrants.
With this visa, you can move anywhere in this country and also apply for permanent citizenship if you are already living in this country for at least three years. For applying to a PR visa in Australia, your age should be below 45 years, and you should have proof to have a competent level of proficiency in English. Your minimum work qualification should be of 3 years, according to Australian government rules.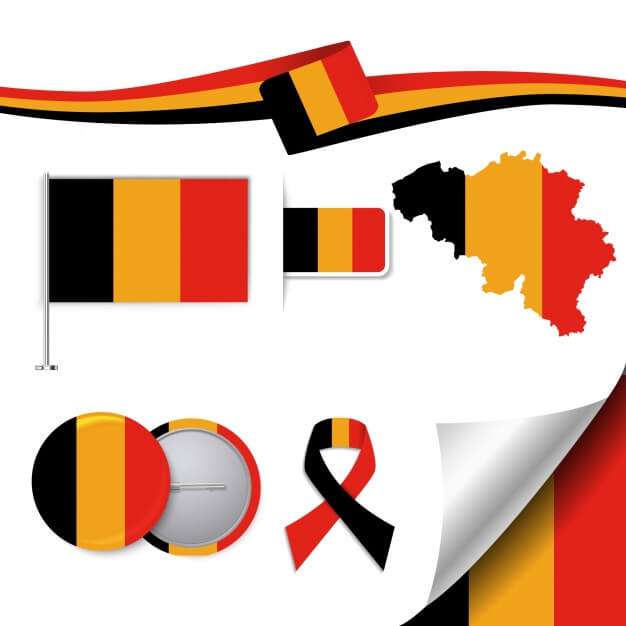 5. Belgium
Are you that kind of person who wants to sit back and enjoy winter sipping hot marshmallow coffees? If yes, then Belgium is the right place to migrate to. If you are thinking of migrating to Belgium, which is the home of 500 beers and birthplace of French fries, then you should have hands-on some languages like Dutch, German and French.
These languages form cultural communities in the country. Well, to get a permanent residence in Belgium, you can just have two years of experience, and after getting a job there and working for two weeks, you will get a permanent visa. It is cool, right! But it is not that easy. In addition to a valid passport and some other documents ready, you can stay in Belgium as long as you can.
Conclusion
In this article, we have mentioned the top best countries Indians can move to if they want to. Moving to another country is not a difficult task. You need to follow the right guidelines, submit applications, and get ready with all your documents, including visas, to get to that country.
The goal of immigration usually varies from one person to another. Some are seeking jobs in other countries while some urge to live permanently in that country. Every country has a different process of immigration that should be followed by immigrants if they want to pursue in that country.
Therefore you should take care of all the rules and regulations, requirements as well as documents to migrate to another country. We hope that this article will give you enough information about the countries you can migrate to. Well, get ready to move to a new place!