Every person travelling into the city of Memphis would be sure that they are in for a lot of fun. There are some key things that you must ensure you do here in this city, and that is why we have created a guide to show you come key things to engage in where you come to Memphis for a vacation.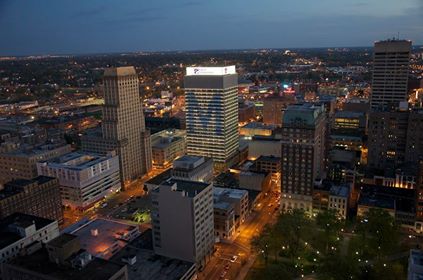 1. THE FOOD:
if you are one of the few people that like to enjoy a savoury delicacy from time to time, then the city of Memphis is for you. This is because Memphis is one of the best places in the world to get a nice barbecue. If you come in May, you would be able to witness one of the largest festivals in the south. This festival is the World Championship Barbecue Cooking Contest.
It is widely known and there is no doubt that it is the largest of its kind in the world. The festival is even known as the Superbowl of Swine to most barbecue fans. Once you enter the city and you asses the love of culinary that the city has, then you would know why the city has such a name. You would notice that there are lots of barbecue stands and smokehouses scattered all over the city.
As a visitor, you might find this a bit much. But wait till you're caught in the middle of the city hungry, then you would value these stands. There are lots of hole-in-the-wall joints that you can get low budget meals that you might not get anywhere else in the entire country.
Just so you don't get lost when making an order, you have to get familiar with the terms used by locals. When making an order, you would be asked if you want it dry or wet. Dry means it would be rubbed with spices before being cooked, while wet means it would be adored with delicious sauces.
2. THE MUSIC:
let us take a nice dive into history and share some fun facts. Did you know that the city of Memphis lays claim to two original genres of music in America. Blues and Rock n' Roll. This is why the city has a rich connection with both forms of music.
Those styles of music have become engrained into the very roots of the city and there is no question as to why the famous Beale Street boasts of the nickname "Home of the Blues". On several occasions you would hear blues refrains playing across this district on weeknights.
If you decide to come to the city on the month of May, then you would be lucky enough to meet the Beale Street Music. This event features a nice mix of the big names and the local acts on the same stage. No city can match Memphis when it comes to rock and soul.
This city is the home to Graceland of Elvis Presley, Smithsonian-curated Rock 'n' Soul Museum, and the Stax Museum of American Soul Music.
Before we move on, we have to explain some terms that might lead to a lot of questions from out international travellers. One of which is the Electronic System for Travel Authorization.
This is shortened as ESTA, and it is used by a number of countries under the Visa Waiver Program. Citizens of such countries can get accepted into the United States by filling the required form online. Filling this form wouldn't take up to five minutes, after which you can check ESTA status to view if it has been approved.
3. DOWNTOWN RENAISSANCE:
There are a lot of places in Memphis that have much to say from the rich history of the city. For quite a while now, Beale Street is one of the few places that did not get abandoned over time.
It was after 2000, that the downtown part of the city experienced something similar to a renaissance. Today, downtown Memphis has one of the largest downtown residential populations in the United States.
There have also been a number of beautification projects to cultivate nice parks on the banks of the Mississippi. Here you can have a nice carriage ride, trolley ride, and even a boat ride. A great way to have fun in the city.
4. ARTS AND MUSEUMS:
One thing a lot of people don't know is that the city of Memphis is the home to many great museums that feature collections from art and history. The National Civil Rights Museum is a great place to start, and it is located adjacent to Lorraine Motel. Lorraine Motel was where Dr. Martin Luther King was assassinated.
The entire city has a lot of stories to tell, and there are museums to help sharing these stories easier. A lot happened in the south back then, and you would love to find out all about it. Make sure you check them out!