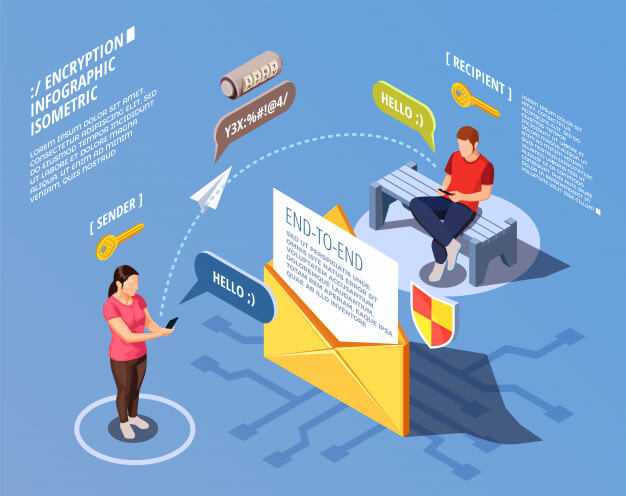 Since the Internet is filled with scams and hackers, securing your devices is very important. Some ISPs provide several security features to their subscribers.
I received free antivirus software when I subscribed to BIC internet package for my company. Although this software provided me ample security, I still needed an added layer of protection in the form of a strong VPN service to keep my employees' online activities private. This is because hackers can steal your identity and passwords easily if they are not secure.
However, it is not an easy task to find the right VPN service. So to help you out, here are the prices and other features of the top android VPN apps discussed in detail:
It is a top-notch VPN service based in Switzerland. Its servers are based only in North America, Asia, and Europe. So, if you are using this VPN app from outside these regions, then your network connection can become quite slow and inconsistent. Otherwise, it is a highly user-friendly and secure app.
Some of its pros include:
End-to-end encryption
Easy installation process
Great user interface
Around 700 worldwide servers
Some of its cons are:
Poor connection in some regions
It keeps connection logs for about a month
Its premium service is quite expensive
It is a relatively new VPN app. The best part about this app is that it comes a free five-day trial. Therefore, users can thoroughly test the usability of this app. It does not have a lot of fancy features that other VPN apps have. So, if you are looking for a simple interface, then this app is the right choice for you.
It also has a limited number of servers located only in Europe and North America. So, if you live in Asia or elsewhere, then this app will not work consistently for you. Besides that, the prices are reasonable as well.
Some of the pros of this app include:
User-friendliness
Great functioning on Android
Free Virus scanner
Inexpensive starting price
You should not choose this app if:
If you prefer an app with a large number of servers
You want effective customization options
It has been popular among users since 2009 because of its consistent dedication to user privacy. Although it is more expensive than the other VPN services, it also has a very effective and attractive user interface.
It has hundreds of servers across more than 90 countries. By using the IP addresses in various regions, customers can also access a wide range of content on online streaming services. In contrast to other VPNs, it does not have a wide range of fancy features.
Some of the pros of this app include:
Well-rounded VPN service
Great user-privacy provision
30-day trial, money-back guarantee
Up to 1000 servers
Allows users to access Netflix
Some of the downsides of this app are:
Very expensive plans
Limited configuration options
NordVPN is widely popular among its users because of its amazing features. Some of the celebrated features include several encryption protocols, a kill switch, and many more. It is mobile-friendly and allows for easy installation options.
The company is located in Panama and has hundreds of servers across 60 countries. If you can compromise somewhat on speed and performance, then this might be the most affordable VPN service available in the market.
Some of its best features include:
Affordable prices
Servers in over 60 countries
No government regulations impact its functioning
It might not be a good idea to get this app if:
ou are solely concerned with bets performance
You can't compromise on effective customer support
It is a small provider that is available to users at very affordable rates. It offers a great starting price and a range of security features. Its usability is also quite better than that of other apps available in the market.
It has a small number of servers located in more than 20 countries. However, these servers do cover most regions of Europe, North America, and Asia. It is mobile-friendly and has a pre-installed ad-blocker. If you don't travel too often, then this server might be the right choice for you.
You should get this app because it has:
A great interface
Effective privacy policy
Highly affordable plans
Some of the cons include:
A small number of servers
Inconsistent performance
It is a VPN service that provides great privacy and anonymity to its users. However, its subscription plans are only available for mobile users. Its servers are mostly located across Europe and North America.
The best part about this server is that delivers consistent performance with both versions. I subscribe to this VPN service and Spectrum San Antonio's mobile plans, to stream my favorite content on the TV app seamlessly. I've recommended this method of streaming content privately to my friends as well.
Some of the pros of this app are:
Has a superb user interface
Has inexpensive mobile plans
No logs for existing users
Some of the downsides of this app are:
Poor customer support
Full version is quite expensive
Few numbers of servers
Happy secure surfing!