A productive employee 10xs your investment with him every time he improves his performance by just 1%.
To culminate these tiny 1% improvements into the sea of effective job performance – a chat system is a great tool to automate a lot of the processes that add extra minutes to tasks that can be delegated via the chat system.
Here are 4 ways a Live chat Support software integrated into your website can dramatically improve the productivity of your employees.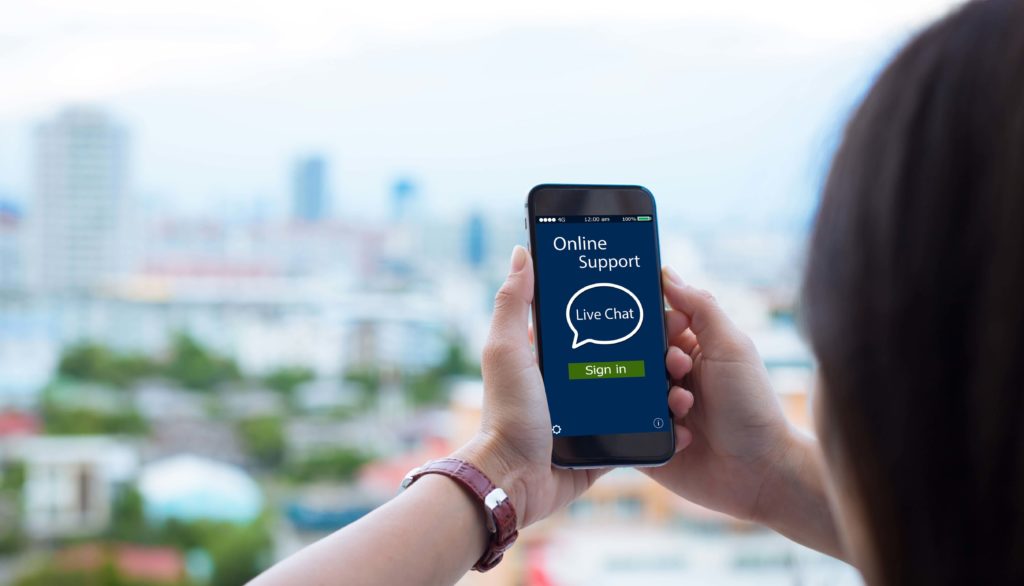 1 – Use Scripted Bots to FastTrack Support Tickets
A scripted Live chat CRM offers the user customizable chat templates using which you can create a series of pre-written questions that help you in gathering intelligence on the present query – so your agent can attend to the query with all the knowledge needed to help your customer.
The classic example is the "How Can I help you" question that pops up as soon as you land on a website.
So let's say you opt for this generic question…how is it going to help your employees improve productivity?
I'm glad you asked. You see as soon as the customer sees this pop up – if he is a qualified customer – he responds with a price query.
As soon as his answer is submitted – a ticket gets auto allocated to the next available agent – who then uses a Knowledge Base System (A collection of bank of article and FAQ'S stored in the chat system) to answer the customers query accordingly.
You save time – by having this ticket auto allocation being directed to the right team. For example if it is a price query – the ticket goes to the support team, if it is a purchase query – the ticket gets allocated to the sales department.
You see….
2 – Create a streamlined selling system by using ticket allocation
In the above example we spoke about how you can improve your customer service through auto ticket allocation. Well, you can model this system for your sales team as well.
As soon as a buyer has registered interest through his conversation with the support agent – a ticket gets generated by the Live Chat CRM and is auto allocated to the next available salesperson.
By using the auto ticket allocation module – your chances of making a sale are super high because the writer's experience suggests that the best time to call a lead – is 5 minutes after he places an enquiry.
3 – Measure your teams Performance through Daily Reports
Get detailed analytics to assess your chat team's performances on a single screen based on tickets generated from multiple sources.
Let's say a 100 tickets were generated during the day and you have 5 support agents, so that's 20 tickets per agent.
Let's also say that your benchmark is to solve one ticket in 20 minutes. In such a case you can use this benchmark to determine if your support team's performance is up to par or not.
The chat system generates detailed reports on your agents per ticket performance – helping you train your team to create a more effective support hierarchy.
4 – Use AI drive messaging to automate ticket resolution
The Live chat support software eliminates the need for an agent for every single issue raised.
For example – if you were selling a batch of mangos. You've found that previously ten people have already contacted you for a refund.
Today another refund order comes in via the chatbot. So the AI bot scans through previous tickets raised on the same order and finds that nine people have already asked for a refund for this product. At this point the AI takes a call if the refund can be processed directly, if not the AI allocates a ticket to an agent.
In such a case where nine orders have already been refunded for the same batch – the AI would put in a request for a refund automatically without allocating a support ticket.
SOME MORE COOL FEATURES OF A CHAT BOT
Categorize, assign, and resolve several conversations on-the-go.
Allow your team to be more productive by identifying your team's response-speed to assess quality & productive communications.
Resolve the customer-queries and work as a team by collaborating and easing the internal communication.
Raise and classify chat tickets based on the type of raised ticket, and simply assign them to the appropriate teams with an escalation matrix to avoid delayed response.
If you find yourself falling short of your sales or support related goals – a chat system is a great investment to bring order to your team.