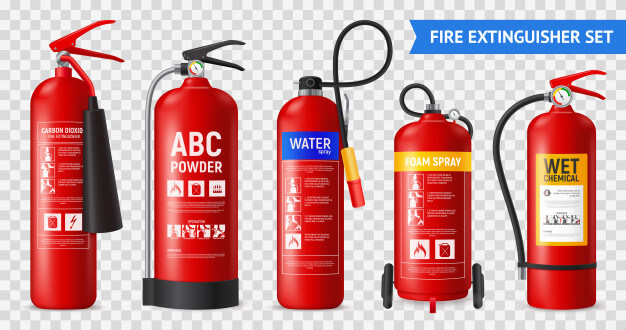 Fire extinguishers are a useful tool to keep the fire from spreading around your home or business establishment.
It can protect the people and other important things inside the building.
It would be best if you had this equipment at home or workplace. You must also ensure that your fire extinguisher is well maintained to make sure that it will work adequately whenever a fire starts in the area.
However, only a qualified professional can do fire extinguisher maintenance.
Fire extinguisher maintenance
There are things that you should remember in maintaining your fire extinguishers. While only the professionals can do the equipment's testing process, you are responsible for improving your place's fire safety. For instance, you have to ensure that all fire extinguishers are accessible, and the instructions are clear and easy to understand.
You should not remove the tag attached to your equipment. The tag specifies the frequency of the equipment's maintenance and recharging. You should keep all the records of your fire extinguishers' inspection, repairs, and maintenance following the Australian Standard AS-1851 guidelines.
The record should include the manufacturing date, the type of equipment, and other necessary information that the guidelines require. You should keep the record on a computer or in a written form and be available for access and updated.
If you have ten or more fire extinguishers installed in your business establishment, you should provide a map, site plan, or any document that shows the equipment's location and specifications. Failing to maintain your fire extinguisher can be dangerous.
Looking for a reliable fire extinguisher company is crucial as they can perform essential checks as often as necessary. Usually, most companies perform maintenance every month to ensure the safety of your home or office.
Why do you need to refill your fire extinguisher? 
To keep your home or workspace prepared to respond to a fire emergency, you must recharge your fire extinguishers. You need to do this once a year and right after using it regardless if it is empty or not. This is important to keep the equipment from malfunctioning. 
During the annual inspection, the company will check for any visible damage and refill it with a fire and air protection agent. Regular recharge is crucial to make sure that everyone in the property or establishment is safe from the risk of fire-related injuries and even death. 
Refilling or recharging ensures that you can use your fire extinguisher any time a fire breaks out. Failing to schedule check ups regularly to refill your extinguishers increases the chance of your equipment malfunction. The fire technicians will make sure that your equipment is in its top shape when you need it.
If your equipment is subject to recharge, the fire extinguisher maintenance professional will check your fire extinguishers' condition by checking their pressure.
If the extinguisher's pressure is slightly low, the technician will refill it with a fire protection agent. On the other hand, if the equipment has very low pressure, the technician will remove its contents, clean the extinguisher, and refill it with the agent.
A fire extinguisher in good condition should have around 100-175 psi, or the gauge's needle should be pointing at the green-coloured zone.
Fire extinguishers help keep the fire from spreading in your home or business establishment. However, if it doesn't have proper maintenance, it might malfunction and won't help you in a fire emergency.
Author bio: Helen Harry is a freelance writer and a GOT fan. Apart from writing Technologies, she likes to read & write fiction. More than anything, she loves to spend her time with her family, explaining technologies to the elders