You cannot just pop the cork and pour out the wine. One bottle of it is not just made for drinking. Wine serves multiple purposes. There are unusual things you can do with it.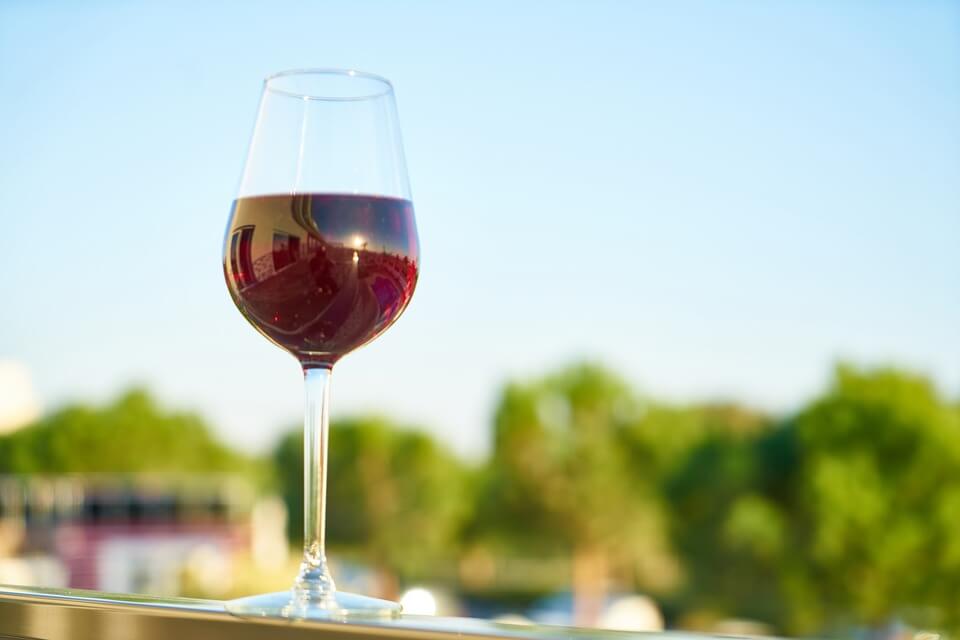 As a Skin Softener
Skin is the largest part of our body. Hence, it is vital to take care of it regularly. By doing so, we should be aware of some products that have antioxidant properties. The great news is, your favorite wine owns it.
Antioxidant reduces the damage caused by free radicals. It includes beta carotene, vitamin E, vitamin C, and enzymes that fight against the effects of oxidation.
Antioxidant provides many health benefits. The compound reduces the risk of cancer and prevents early aging.
Wine can make your skin when applying directly because of its high content of antioxidant. Women often use red wine as their natural skin toner which softens their skin.
There are people who pour a glass of wine into their bath water to naturally brighten and smoothen their skin. A place like India traditionally uses wine for beauty purposes.
As Facial Cleanser
Skin protector plus facial care equals perfect. Wine can be used as a natural facial cleanser. Mix your tablespoon of lemon juice with three to four tablespoon of red wine. Dip clean cotton and apply it all over your face.
Massage with gentle and after a few minutes, wash it off with clean hands and tissue paper. It deeply cleanses your face leaving your skin healthy and no dirt.
Natural Cleaner for Fruits and Vegetables
Wine can be used as a natural cleaner for vegetables and fruits just like baking soda. According to Mark Daeschel of Oregon State in his 2005 study, components in wine can kill harmful pathogens.
A pathogen is an infectious agent that may cause illness or diseases. There are numerous pathways where pathogens can live and some of those are fruits and vegetables. Hence, it's important to clean them first.
For Smooth Massage
By adding aloe vera, and drops of oil, you can create a perfect formula for better massage experience. The formula can be applied to your face which helps blood circulation.
As Glass Cleaner
Yes, you read it right. Wine specifically white wine can be your natural glass cleaner just like vinegar. Add a few tablespoons of wine in a spray bottle and spray it to mirrors or windows, and wipe it with newspaper.
Apply it to Heal Bruises
Science supports the theory of applying wine to your skin to heal bruises. This is an old form of remedy. Before, people toast the bread in a glass of wine and apply it to the infected skin.
As Meat Marinade
Wine as marinade can make your meat extra flavorful. Here is the reason why you should consider wine in grilling meat: wine reduces cancer-causing compound found in meats.
The World Health Organization include meat as the number one food containing carcinogens. There is evidence which suggests that eating too much meat may cause cancer.
Almost 90 percent of carcinogens, a cancer-causing substance may reduce just by marinating meat with wine. Use one cup of red wine and marinate your meat for at least 6 hours to get the best result.
As Kitchen Disinfectant
Microbiologists found out that alcohol in wine disinfects surfaces in the kitchen. Alcohol is also a great compound to efficiently remove stains. Dry white wines is an effective stain remover that won't leave a stain on the surface.
As an Effective Fruit Fly Trap
If the fruit flies annoy you, the best thing you can do is to trap them using wine. Pour the glass with half-inch red wine and cover it properly. Then, make small holes in the surface. This will make flies in and won't let them out.
As Vinegar
Let nature do the process. Let them turn your leftover wine into vinegar. Leave a ¾ full bottle of wine and let it open for a few weeks and it will transform into vinegar.
Wine Prevents Hair Loss
Wine contains resveratrol which helps to prevent hair loss. Give your shower with a final rinse of red wine to condition and make your hair healthy.
Try using wine that is rich in resveratrol such as Margaux wine and see how your hair glow. Hair problem? Fix it with wine.
Turn it into Jelly
Wine plus sugar and liquid pectin are the main ingredients to make your own kind of jelly. Who wouldn't want the taste of a jelly? Who wouldn't want some unique taste of it? Everybody wants this.
Takeaway
Your journey with wine never ends. As long as own a bottle, you have in your hands, you can do everything with it. The wine was not only made to pour it in your glass. Everything is possible with your hands.
You can turn into vinegar, make it as a disinfectant, a skin softener, it is always your choice. Just a little experimentation and effort.
Author Bio
Scarlett Wells is a freelance writer and wine enthusiast. She is an active critique examining all levels of wine types so she can produce reviews and articles that will help guide every consumer in selecting the right kind of wine to drink. Aside from that, she wrote a lot of blogs maximizing the real usage of wines. In her free time, she reads a lot about food and beverage pairing in order to help her become an effective mentor inspiring everyone to maintain a fit and fab lifestyle.