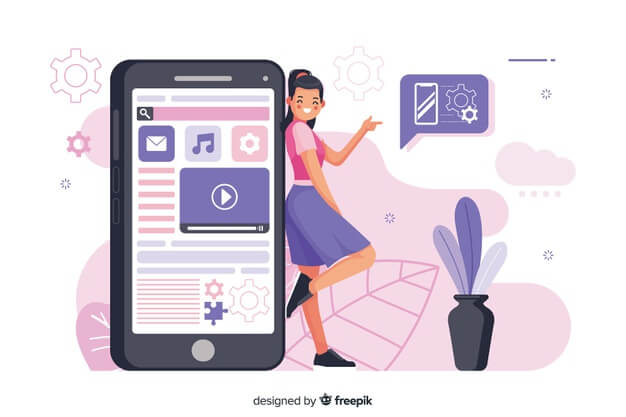 More and more often you are asked to confirm your identity with your phone when you register. Use virtual SMS numbers and secure your data to eliminate this problem.
After all, no one will give you a 100% guarantee that the server site will not leak and your number will not fall into the wrong hands.
You don't want to receive spam and advertisements, and it's not worth speaking about fraudsters. That's why today, you can use virtual numbers for your security.
How Do I Use Virtual SMS Numbers?
Every one of us knows what spam is. Intrusive advertising deteriorates our personal space in the form of e-mail messages and phone calls. And that's because when we register on new sites, we don't hesitate to enter our data in the corresponding lines.
But is there a way to get access to the desired site and avoid receiving unnecessary mailings? The answer is simple – virtual SMS numbers.
You just need to choose the necessary tariff, the number you will use, and the country whose number you want to get. Having ordered the service on OnlineSIM, you get a phone number for temporary use.
Choose the site you wish and indicate it in your order. After a while, in your office, the cherished confirmation code will appear. Use it and calmly become a newly registered user. You also do not need to worry about cell phone calls because the service works over the Internet.
So, you can register on a necessary website from any place in the world. OnlineSIM also allows using virtual numbers for free. Connecting to the free version, you will have a limited set of possibilities, but it will be enough to try the service and form a trusting impression about it.
When Might I Need Virtual SMS Numbers?
You can use a virtual number at any time, even if you do not have your phone at hand and need to go to the necessary site urgently. Often, people use temporary numbers for anonymous registration on social networks, messengers, and other services. In addition, these numbers can help get a one-time message, leaving the recipient anonymous.
You also do not have to worry about your location. OnlineSIM boasts an extensive database of virtual numbers from every country. So, regardless of your location, you can use the service.
Of the most common cases when users request registration through a virtual number:
● New messenger account
● Creating emails
● Using your account for a short period
● Maintain anonymity when using the site
OnlineSIM offers a different set of tariffs with various features and functions available to you. You don't have to worry about neglected features and can focus only on what you need.
Paying for the features you want will give you quality service and help in solving your problems. A friendly support team will not leave you in a difficult situation and will always answer your questions.
Virtual Sms Numbers – The Key to Your Security
When you get a temporary number, you may wonder: what happens to that number afterward? Can another person get it? And the answer is no. OnlineSIM works in the way that once you get a number, it is permanently assigned to your account and will never be seen by other users.
That's why nobody can find out your access codes or other information got by you while using it. And by using other rates, you can use your virtual number for as long as you need to do what you want.
There are many advantages to using a virtual number for a long time. You don't have to buy a physical SIM card and constantly have to jump between it and your primary card. It will also relieve you of the burden if you had decided to buy a separate virtual number.
Virtual SMS numbers also protect you from scammers who can break into the servers of the sites on which you register. Of course, services will not give them access to your data for nothing. But it doesn't hurt to reinsure yourself, either. You'll feel more comfortable knowing that no one will get your phone number for their use without your permission.
Bottom Line
Using Virtual SMS numbers is as smart as keeping your documents and property keys with you. It's not only convenient but also safe for your data. Becoming the owner of a temporary virtual number, you will get several benefits that will greatly improve your experience of using sites and will make the management of important information more comfortable.
OnlineSIM will free you from the necessity to regularly clear your SMS from unnecessary advertising and waste your precious time searching for the necessary message. Leave all this fuss to specialized services and focus your attention only on critical information.