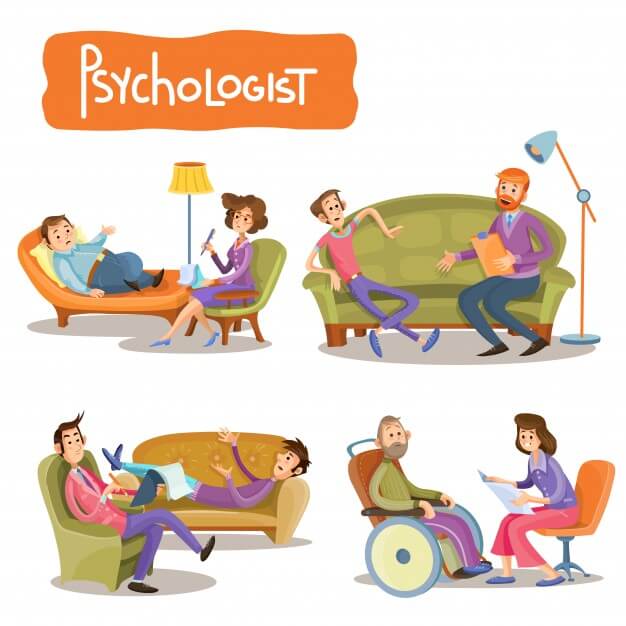 The internet has opened up new prospects in day-to-day life. One of the features of the internet is online therapy. Most people get help from online therapy sessions to overcome issues like anxiety, depression, a social phobia and other issues that are weighing them down.
This type of therapy is common among the young generation. But do you think it works? Do these sessions really solve all your problems, whether the problems are related to mental health or career advice?
In this article, we are going to discuss what online therapy is and how it proves to be effective for your mental growth. People who appoint online counselors probably feel safe sharing their deepest secrets with them.
Whether a person is going through a most horrifying situation, such as sexual abuse or depression, they can easily talk to their online counselors. An online therapist tries to create anonymity in a relationship so that a person does not feel that their secrets will be revealed. BetterHelp is one of the best and most affordable counseling services on the market.
So, let's dig into what online counseling is and what its benefits are.
What is online counseling?
Online counseling is also known as teletherapy, and it helps a person by solving their mental health issues. Therapists provide support online, where a person shares the burden of their mind with the counselor and gets advice on how to solve the problem. In this era of a growing world, most people are not able to take time for themselves.
Therefore, they burden themselves due to peer pressure and other mental problems. In this situation, they bury all their tensions in their mind and heart, through which they suffer from depression or anxiety. These people don't tend to share their problems with people they know. This would be one of the reasons that most of them prefer online counseling.
Online therapy occurs in real time in email or phone conversations through which a person shares their problems with a therapist. This teletherapy has become the favored method for more and more persons to improve their mental health. You can also use other forms of communication for this therapy. It includes video conferencing, phone conversations, text messaging, email, etc. Now you have an idea of what online therapy is. So, let's look into its benefits.
Benefits of using online counseling
Accessibility: Online therapy is easily accessible for those who wish to improve their mental health. This type of therapy surely overcomes those barriers that preclude others from seeking counseling. For instance, if you are living in a remote or rural area, and there is no counseling center where you can go and seek help, then the first option is to access online therapy. Therefore, this could be considered as the top benefit of using online counseling. Everyone can access it online. No matter where they are or what time it is, they can easily access online sessions.
Effective and encouraging: Web counseling is proven to be effective and encouraging, especially among teenagers or young people. They seamlessly access this therapy via the internet. You can take online sessions at your convenience. Those who are physically disabled can also access these sessions from home. It is true that the therapist may not be available at all times, but you can access a therapist by emailing them in advance and schedule an appointment for an online session.
Affordability: Web counseling is proven to be more economical for both therapists and their clients. For clients who cannot afford daily counseling visits, they have easier access to online sessions. This saves the cost of daily commuting, and they can also get online discounts.
Convenience: This type of therapy is convenient for both client and therapist. Clients can schedule online meetings at their convenient times. Online therapy may be preferable for those who face anxiety in face – to – face live conversation. Online counseling may able to help with depression, anxiety, as well as agoraphobia.
Versatility: Virtual consultation is also versatile and convenient, as it provides therapists the ability to expand their services to a wider geographical area, even internationally.
Relief from social stigma: Online advice offers greater convenience and anonymity because the user does not need to visit a therapist in person, thus avoiding the perceived social stigma of counseling. The client will feel more comfortable in sharing details from the comfort of their home. This makes descriptions of their situations more detailed and accurate while in their " comfort zone".
Privacy protection: Because online advice does not require face – to – face contact, it allows clients to connect more freely, without reservations about race, sex, age, size, or bodily appearance. Therefore, in the case of self-disclosure, the client is more likely to be truthful, and therefore more accurate. The therapist is invisible and non-threatening to a client. This type of counseling permits anonymity.
Communication formats: Internet correspondence is primarily in written forms such as chats, emails, and instant messaging services. Writing in times of distress is believed to be particularly beneficial for clients, as it provides an important approach to emotional healing. Writing is also a collaborative therapeutic method. Therapeutic writing interventions are very effective at encouraging customers to express themselves more carefully, self-reflectively, and insightfully. In the same manner, written reports are often helpful for the client to reflect upon in future conversations and assessments to provide a reference point.
Conclusion
In this article, we have explained the entire process of online counseling, which can provide treatment of any mental disorders. While online therapy is beneficial in many ways, it also has some disadvantages, which we have discussed.
You can easily schedule your sessions according to the time that best suits you, but note that you need a high-speed internet connection for online therapy. Some people prefer face – to – face therapy for emotional support, while others prefer online therapy. It does not matter which type of interaction you prefer for counseling, but your mental health matters the most.