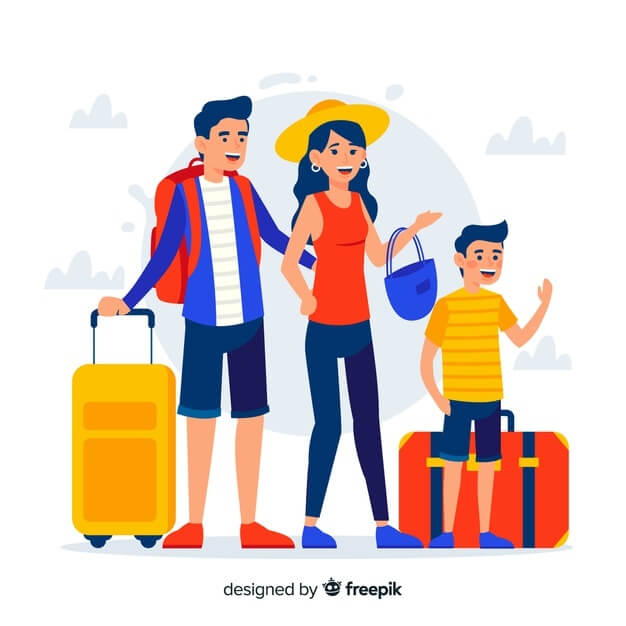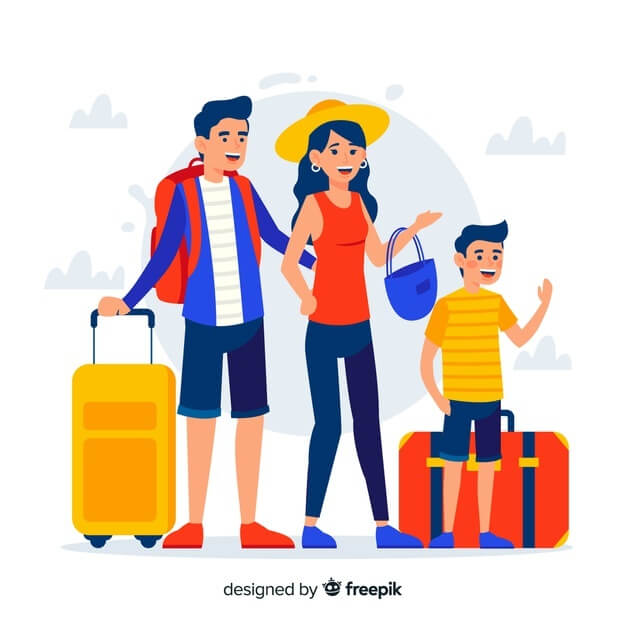 Traveling post-Covid-19 is sure to be exciting.
After being at home and ensuring everyone is healthy and safe, taking a holiday and unwinding with the family is sure to raise your spirits.
Taking long trips with your children can become an enlightening and learning experience.
There are new foods to try, places to visit, people to meet, and of course, quality family time.
When you're planning a trip, it is best to ensure you have all the paperwork ready. There are separate documents that you may need when you are traveling with children. To guarantee you have everything in order, it is best to seek the help of an Immigration lawyer.
Going on trips with children is fun but can become exhausting. Children have special needs that must be cared for, unpredictable schedules, and they may also become cranky.
Let us look at how you can make the long trip with your children a breeze.
Book Comfortable Tickets:
If it's not a road trip, you will have to book either train or plane tickets to travel. It is essential to keep all the documentation ready when traveling since managing your kids and the paperwork can get tricky. Seek advice from immigration consultants about the documentation you need to keep handy and which paperwork you need to show only at certain checkpoints like customs and immigration.
International travel for children can become uncomfortable if you don't pay them constant attention. Some children also experience cabin sickness, air pressure issues, and severe boredom. Booking comfortable seats for them to travel is always an added advantage in case they need to nap or you need a break.
Keep Them Engaged:
When traveling over long durations or having connecting flights, you will need to keep the kids engaged. Depending on the ages of your kids, you may need to carry several essentials. If your children are between 1 year to 5 years old, you will need plenty of toys, some rattles, storybooks to read to them, feeding bottles, and more.
If your children are 6 years to 12 years, you should pack some snacks, books, favorite music, coloring books, and more. Handheld toys that don't create a ruckus are fine. When traveling with teenagers, it is best to ask them to pick a few things of their choice.
Asking teenagers to take ownership of their holiday is crucial in making it more enjoyable. If your teen needs space to journal or read a book, you should make this possible to have fun in their own way.
Pick a Suitable Destination:
When your kids are small, the choice of destination is usually in your hands. However, if you have teenagers or adult children, it is best to discuss a few possibilities and let them choose a place. Some excellent destinations are beaches, theme parks, cruises, and so on.
Most adult children prefer adventurous places and sightseeing, while younger children enjoy theme parks, amusement parks, etc. However, you should speak to a London Immigration Lawyer about the eligibility and stay allowed during Covid times and the precautions and paperwork you will have to organize when planning the place.
Choose Accommodation:
When traveling with kids, renting a serviced apartment or a house is ideal. A holiday rental is an excellent way to ensure you have a fully functioning kitchen without needing to eat out daily. A few quick meals like lunch, light snacks, and breakfast can help you save plenty of money on dining out.
If you're traveling with extended family and have several children, then the added space in a rental will be highly advantageous. A rental is also ideal since you will get time to spend once the children are out to bed. The added rooms, safety, and security will give you some time to peacefully unwind without having any additional stress.
Plan The Itinerary:
When you're traveling together, there are sure to be different interests. For children, adding value through education is crucial. In the itinerary, you should consider at least one museum, a musical play, a visit to the science center, and so on.
Planning the itinerary and making it educational yet exciting and fun can help keep the spirits high. If you are traveling with teenagers and they would like an hour on their own to explore, you could consider allowing it (if the locality is safe and they have a functioning mobile phone). Finding the right balance on your holiday will make the trip enjoyable for everyone.