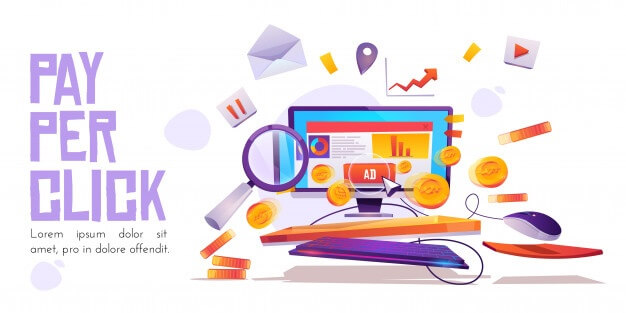 Pay Per Click or PPC has been one of the most powerful marketing tools for promotions on digital platforms.
Easily dominated by Google, it has many players coming in, making the game much more interesting and competitive.
PPC is an ever-evolving aspect of the marketing world with platforms like Google, Facebook, etc experimenting and discovering new avenues to facilitate their customers. While it expands the scope of paid marketing, it also makes it perplexing for businesses to draft an effective strategy.
An increasing number of businesses are resorting to the best PPC agency in Melbourne, to ensure that their marketing investments are going in the right direction. Here are some futuristic trends that would help you stay abreast, leverage the best features of the platforms, and earn maximum ROI from PPC investments.
Trends for Google PPC ads
Google ads have probably been around for the longest time and come a long way. These ads have evolved a lot since their inception with numerous features to facilitate users. The following features are going to determine the face of Google ads in the recent future.
Automation rise continues
Automation through extensive incorporation of AI and ML is saving plenty of time and liberating marketers from several manual tasks. It is likely to grow and help in campaigns by identifying performance issues, dynamically generating ads based on users' preferences, computing best bidding strategy, etc.
Smart bidding
Powered with machine learning, smart bidding unearths actionable insights into the latest trends and consumers' behavior to optimize your ads and elevate conversion.
Responsive search ads (RSA)
RSA allows you to define 15 headings and 4 descriptions for ads. Google identifies the best combination based on the search made by your target audience to share the best message.
Video ads
By 2022, over 80% of consumer traffic will be driven by videos. Including videos in your PPC marketing will help you increase conversion and achieve huge engagement. You can link products to videos ads and also include VR to deliver real-life experiences.
Trends in Facebook ads
Mobile-first video ads
Studies have shown that nearly 8 million videos are viewed on Facebook every day. You can run videos ads in Facebook stories, create a custom audience for better engagement. You can use both mobile shots and videos shots to facilitate your promotions and brand awareness.
AI and AR
Facebook, being a futuristic platform is investing heavily in automation to improve the ad campaigns' performance and escalate ROI. Interactive ads allowing users to try on make and play games will increase its viability in near future.
Trends in Ticktok ads – Influencers, UGC, and memes
Tiktok has taken the world by surprise and engulfed the massive set global population in no time. It presently caters to over 800 million users and is the fastest-growing social media platform.
It allows businesses to tap into a gigantic engaging audience through captivating and emotive video ads. The recent feature that allows merchants to promote and sell through it directly is a great push to its marketing and converting capabilities.
Trends in LinkedIn ads – B2B advertizing
LinkedIn is the most dominant online marketing platform for B2B companies with searches based on a large number of attributes. You can rank on jo titles, company, industry, seniority, company connections, interests, and education.
It allows you to create full-blown funnel marketing campaigns with interactive CTAs that you can spread throughout the customers' journey.