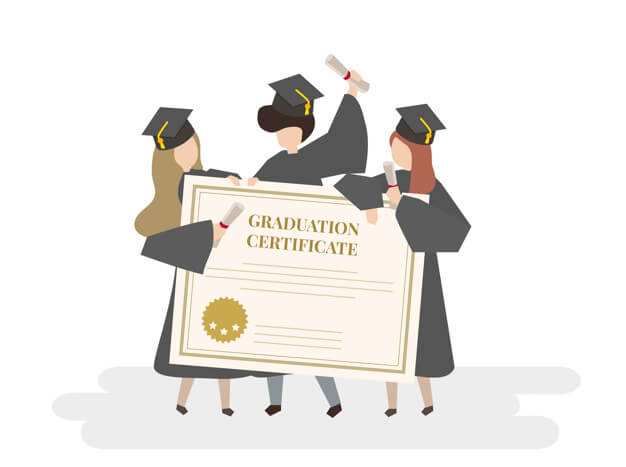 With the on-going under-representation of women in many fields and especially in higher studies, many scholarship programs are offered by organizations and institutions across Australia. Of course, you won't get a scholarship by just being a woman.
There are many criteria for a girl's scholarship, including academic performance, leadership skills, sports achievement, community, group, age, or being a part of a minority group.
Here are some scholarship tips and advice to help you find suitable programs and increase your selection chances.
Participate In Community Life
While many programs are based on academic scores and financial need, remember there are still some girls' scholarship programs that award recognition for community participation. This includes club and sporting teams, participation in community services, etc.
Often, Australian institutions look for women who are active in their community and show leadership skills. If you've been serving your community, make sure you fill those details in your scholarship cover letter. Community participation activities can enhance your application even if you're applying for academic or financial aid scholarships.
Apply For As Many Scholarships as Possible
Do not limit your search to education institutions as scholarship programs can also be offered by the Australian government, residential colleges, and international organizations.
Make sure you enquire with your faculty from time to time about university scholarships for international women.
Ask For Help with Applications
Your scholarship application must be clear and without any errors, as it will be your ticket to selection. A simple mistake may result in your application being rejected. Make sure you check some common mistakes such as spelling and grammar errors, poor presentation, etc.
You can also ask for help from a professional, fluent in English to prevent any language or grammatical mistakes in your application.
Read Scholarship Criteria Carefully
Before applying to any scholarship program, submit everything that is required. Ensure your application meets the deadline, word limit, answers all questions clearly, and accompanies supported documents. An offer letter, your employment history, references, personal statement, or proof of English language proficiency documents are considered as supporting documents.
You may need to certify or translate some of the documents. Talk to your counsellor before applying for the girl's scholarship program as they can help you with the required steps.
Scholarships Available For Women
Here is the list of the best girl's scholarship programs available in Australia:
University of Queensland
James Cook University
Griffith University
Australian South Sea Islander community foundation grant
Queensland Grants searchable database
Central Queensland University
The Harding Miller Education Foundation Scholarship
Women in Engineering Scholarship
Australia APEC Women in research fellowship: This program aims to encourage postdoctoral researchers to study outside of their country and help you in increasing the profile of female role models in society.
If you experience any difficulty or confusion while applying for a girl's scholarship application in Australia, you may look for a professional education agent to guide you through this process.
You can find an updated list of appointed agents on all educational institutions' websites. With Australian education on your resume, your chances of employment in the country will also increase. So, apply for a scholarship and make the most out of it.
Author bio: Helen Harry is a freelance writer and a GOT fan. Apart from writing Technologies, she likes to read & write fiction. More than anything, she loves to spend her time with her family, explaining technologies to the elders