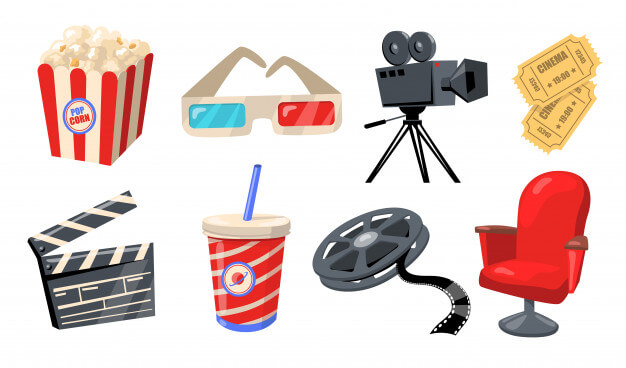 Moviemakers are one of the best tools for those who love to create videos. It is simple to use, and it helps in easily creating movies without any hassles. Most of the converters have advanced features that make it a reality and provide customers the best out of that.
The best thing is that most of the video converters available in the market have tutorials that will help you out in case you are stuck. Once converted, the moviemaker files will be able to upload in your system and can easily be played on video sharing sites like YouTube and on mobile devices.
However, some people face the concern that it actually sums up to the Microsoft format, and it will not support other aspects. If you want to export the video file to some of the other different formats, then you will need an audio converter.
If you want to upload a video on YouTube, then there are some applications available that will be able to convert the file format and compress it of high quality. To solve all your issues related to moviemakers' conversion process in other formats, we have listed some best methods in this article.
You can read those methods and apply them to convert a movie maker file in MP4 format. But before that, let us get deep into the information about movie maker.
What is the moviemaker, and what purpose does it use for?
Movie Maker is software manufactured by Microsoft Windows and allows you to create and edit videos with ease. Movie Maker is non-linear editing software that is available for free, and you can modify the video without modifying the original file placed in the hard drive of your computer.
Movie Maker creates its own distinct video file while you are editing the video. This means that you can create several different movies using the same footage without modifying the original one. When you open Movie Maker, you will see two different views that are storyboard view and a timeline view.
The storyboard view displays your video as a film strip, whereas the timeline video maker view has some different features of displaying videos. Using different features of moviemakers, you will get the ability to edit different clips at a time.
Movie Maker will combine different clips by playing them together seamlessly so that you will get a perfect video of your own choice.
Ways to convert movie maker in MP4 format
Although there are many ways to convert movie maker in MP4 format, here we are going to discuss the top methods that will help you to make the conversion process easier. So, let us get started with those methods:
Method 1: Using wondershare UniConverter to convert videos
Step1: Once you save the Moviemaker files as the video files, then you need to open the application "wondershare UniConverter."
Step 2: You need to find and click on the save movies.
Step 3: When you click on the video converter that is imported on your computer, you need to select the files to upload for conversion. You can also drag and drop the files to the program's conversion pane.
Step 4: When you upload a file, you will find the app's output format list on the top of the interface. Select MP4 format and the video resolution in which you want the file to be converted.
Step 5: You need to select the video resolution in the right and start the video conversion.
Step 6: Once the conversion process ends, you can click on the converted video to check that the file is converted in a desirable MP4 format.
This was the first method that you can adapt to convert the video in MP4 format. We have also listed the second method below.
Method 2: Convert videos on Mac or Windows PC
Step 1: To convert the video, you can launch the Wondershare Free Video Converter on your computer.
Step 2: Once you download this video converter on your Windows or Mac PC, then you need to click on the Add files button to add the project to convert.
Step 3: Click on the convert all files option and select the output format as MP4.
Step4: Once you click on converting all files, your conversion process starts, and the file will be converted to MP4 format with ease.
This is one of the best methods you can follow to convert your movie maker file in MP4 format.
Conclusion
Moviemakers are easy to use software that is used to get high-quality videos. Here we have listed the top two methods that you can easily follow to convert movie maker video in MP4 format.
We hope that you have got the idea of converting videos with ease. After conversion, you can easily enjoy the videos or upload them at video uploading sites like YouTube. You can choose different applications or can convert videos online and get the format of your own choice.