YouTube is one of the major sources of video streaming platform and video content provider for entertainment. It is one of the best places on the internet to watch videos for free online. YouTube has undoubtedly one of the largest collections of videos on the planet and every day the content available increases on YouTube.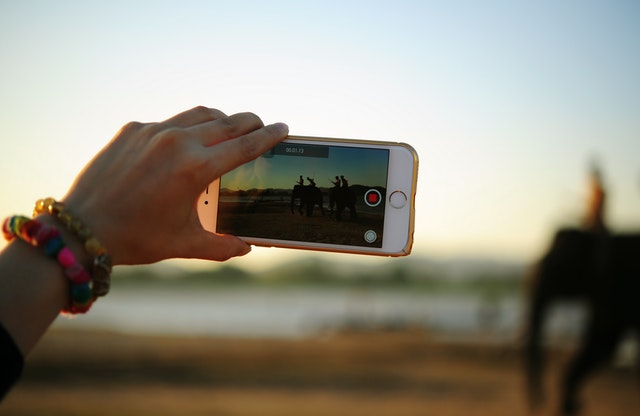 As the internet connectivity is getting better and better, YouTube is getting more and more involved in terms of an average person who uses it for entertainment mainly but also for education, to keep up with the trends and for other purposes as well.
Even though the connectivity has increased, people would love to watch some videos again and again and depending on the internet for that is rather tiresome, and most people would like to avoid the hassle of buffering and loading and also the hindrance of advertisements.
YouTube did provide a solution to this by introducing offline videos but this feature is still not available for some videos where they are prohibited from being downloaded and watched online. So YouTube viewers have to turn to alternate resources to download their favorite videos and watch them again and again or just be free of the above mentioned hassles.
To help users download YouTube videos there are many free android applications available, they allow the user to download the video at any quality and store it in the particular device used. This, in turn, helps them to view it later whenever they feel like watching the video not depending on the availability of the internet connection for watching videos.
This knowledge is not that common and most of us go through the trouble of online streaming and get irritated by the time the video takes to buffer sometimes due to poor internet connection especially during travel.
But by installing such a simple solution as a downloader application, one can change all of that and save a lot of time by downloading YouTube videos for free.
Check out top 5 most popular app to Download video
Here we list you the 5 most popular android applications available to download videos for free from YouTube.
Vidmate is one of the most popular YouTube video downloader available to all android users. It basically lets you download videos, music and stuff from not only YouTube but also facebook, soundcloud, dailymotion, vimeo and many other sites making it one of the favorites in terms of video downloader available. With one application, you can watch and download videos from multiple sites and it has a very elegant material design interface which makes it smooth for the user. Download Vidmate from : https://vidmate-apk.in
The application is extremely easy to use and has some other distinguishing features like watching Lice TV, auto detection of videos prior to the download, auto selection of resource links for the videos. These advantages make it easier to use and one of the most popular free downloaders available currently. Install the application, navigate to the video through search bar and download in the desired quality to enjoy unlimited videos offline.
This is one of the most popular YouTube downloaders for android. This was one of the first applications which allowed seamless downloading of YouTube videos for free. It comes with a very easy interface although does not have a material design suitable for compatibility which sometimes makes the users feel like using a very old version. Recently the application was banned from the Google play store for not following the terms and conditions of the play store. But users can get the apk from the internet and use it in your devices.
It is a great tool for android devices to download YouTube videos and music. Over 20 million users worldwide have used this amazing application. This application currently offers different formats from different sources like Facebook, Instagram, Vevo, Vimeo, Vine, Dailymotion, WhatsApp daily, Metacafe and more than 170+ such websites which makes it very popular as an all in one solution to download videos.
Videoder possesses an elegant User interface (UI) and has an inbuilt web browser. This also offers multiple batch downloading which is offered by only a few applications hence making it one of the most preferred over other applications saving time in downloads.
Another good choice for downloading videos. Using this application is fairly easy and can be done with minimal steps. First download and install the app and launch it to open the interface. Once you have done that click the tubeX icon and type name of file you want to search for and intend to download. Click on the favorite video among the results to start download. After clicking download, select the resolution in which you would like the video and the download will start automatically. You can check the progress of the file being downloaded in the download tab. Once finished, open the file to view your video.
It is one of the best applications for downloading YouTube videos in Android and has a very elegant and eye pleasing interface along with ability to download from multiple sources like tune, vine, vimeo, YouTube, facebook, vuclip, liveleak, metacafe etc.
One can download applications in different resolutions and multiple formats and also audio versions of videos. It offers quick search bar to search your desired video from different sources.
Even if some of the applications are not available in Google Play store due to Google's terms and conditions, these applications can be downloaded from third party internet sites and most of these are trusted applications so one need not worry about any virus attack or malicious consequences or malware. For revenue generation some of these applications might show you advertisements but otherwise are harmless.
To make sure that you are downloading the correct apk file from web, make sure to just trusted websites to download apk and only install if you feel the apk is not a malware. Most of these applications will be genuine and can hardly cause any serious trouble to your device.
Enjoy the videos after downloading!!