If you're looking to take your videos to the next level, then what you need is a good video editing software. There are many on the market today, but Movavi Video Editor is among the best. It's fun, easy to use, and comes with a number of features that will help your videos look amazing. Today, we're going to talk about a few things that make Movavi Video Editor a great software. Here are five reasons to use Movavi to edit your next video.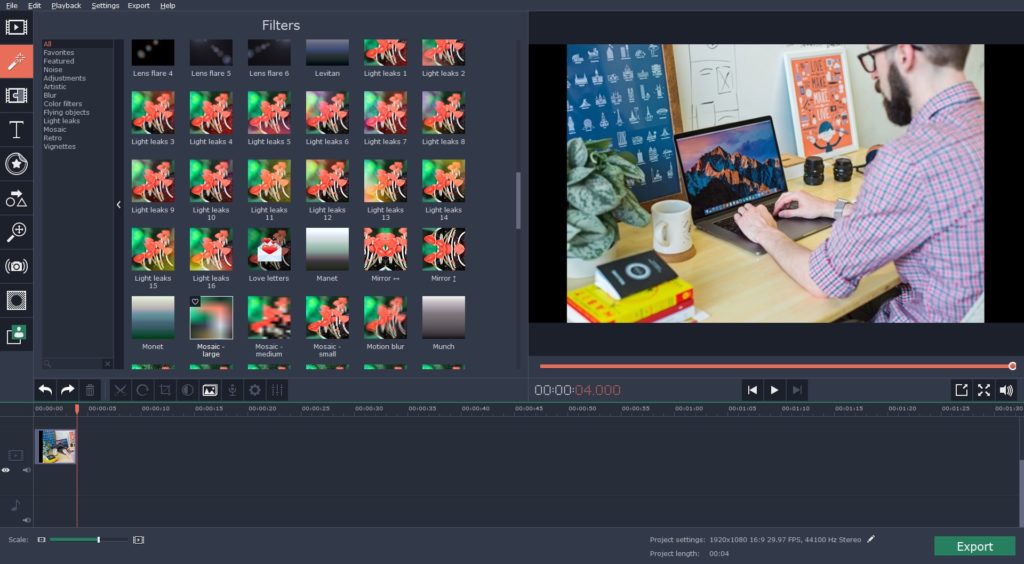 Great Selection of Editing Tools:
Movavi Video Editor makes it very easy to make your videos look the way you want. All of your basic editing tools are right there in the toolbar, allowing you to cut, crop, and rotate as much as you want. Furthermore, it also comes with a wide variety of filters, fades, and other effects. Adding these to your video is as simple as dragging and dropping. This allows you to make great looking videos without a lot of headaches.
Record and Edit Audio:
Having audio tracks to play along with your video can give them an extra layer of professionalism. With Movavi, it's easy to record audio and edit it to sound however you like. You can record your own voice or play an instrument, then add any number of effects to it. There are many other options as well, such as normalizing volume or fading in or out. You can even remove background noise from audio.
Easily Import Media:
Importing media is usually the first step in creating a new project. Many video editors make this more difficult than it needs to be. Luckily, this isn't the case with Movavi Video Editor. Again, all you have to do is click in the toolbar to get started. You can even record video directly from the program itself if you have a webcam. This intuitive approach is one of the things that sets Movavi apart from its competitors.
If you're planning to make videos for Youtube, then you'll find this feature especially attractive. Once your video is finished, you can have it on Youtube with the click of just a few buttons. This is opposed to other video editors which make this a much more complicated process. With Movavi, sharing your videos is quick and easy.
Free Trial:
On top of all this, you don't have to commit to Movavi Video Editor right away. They offer you a seven day trial to try it and see how you like it. Once the free trial is over, you can get the full version for $39.95, which is a reasonable price for a video editor of this caliber. With this in mind, there's little not to give it a go and see what you think of it. With everything this software has to offer, you should be quite satisfied.
Overall, Movavi Video Editor is an excellent software that does everything it says and more. This, along with its reasonable price and easy to use interface, make it among the best video editors on the market today. It's a great choice for anyone who want to make their videos more professional.