Instagram is a platform which simplifies capturing and sharing of images and videos either publicly or privately. Since Instagram's content is majorly the photos, you will get images that you'll not find anywhere else. Place, person or thing, Instagrammers post as awesome images/videos as possible to make their page stand out.
Now one day while going through your feed you find a picture or a video that you love so much you want to keep it. You try to save it but oops! There's no such option. You try everything possible but all in vain. We at Socialdown.com understand you and most importantly, your wish is our command. Master! Please let us get your favorite post for you. We have two methods using which you can have your favorite photo/video in your phone or computer. Here's how to use InstaDP tool:
Method 1
You can save Instagram Photo/Video music by just copying the URL and pasting it in the SoundCloud downloader box as shown in the screenshot below.
So I like Dwayne Johnson (The Rock) and I love one of his pictures and I want to save it and keep it with me. So, I'll take the URL (Here – https://www.instagram.com/p/BILnDEUgtYM/?hl=en&taken-by=dwaynej0hnson) and paste in the SocialDown's search bar: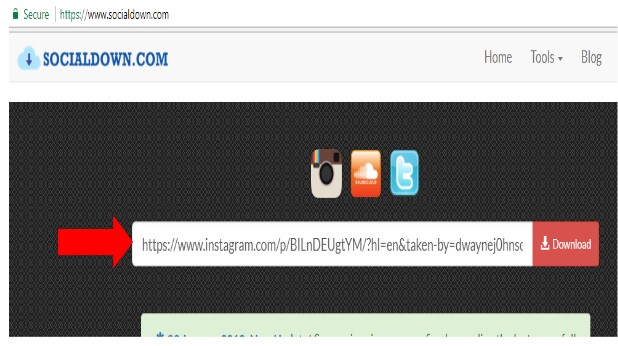 After I click on "DOWNLOAD", the following screen will appear which lets you save the picture. YAY!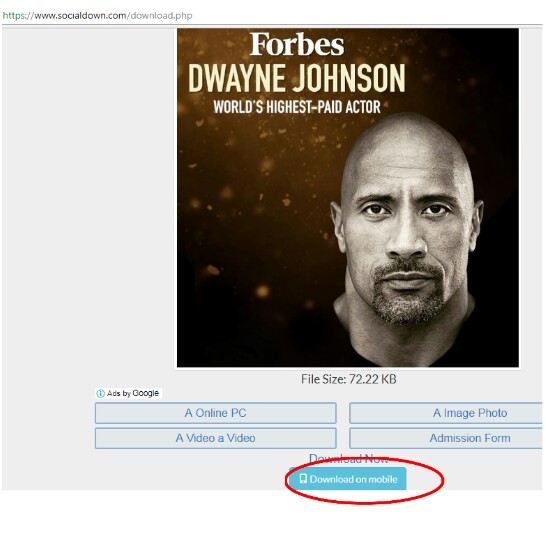 Method 2
The other method to download any photo/video is by simply adding an alphabet "q" in the beginning of any post URL in the search bar as shown in the screenshot below and presses enter. This will redirect you to the www.socialdown.com that will be your Instagram downloader. Now, click on the Download button and save the picture/video in your computer or Phone. Let's go step by step now:
STEP 1
I like Superwoman AKA Lily Singh for the fun videos she makes. Now I like her video so much that I want to save. The video link here is https://www.instagram.com/p/Bg_eGI0AkSb/?hl=en&taken-by=iisuperwomanii . I'll simply copy it.
STEP 2
In the new tab, I'll paste the URL in the search bar with the "q" as shown and press enter.

STEP 3
The following page will come with the link and download option. This means after you clicked enter, you are automatically redirected to SocialDown. Yeah! we are magic!! Now click on download.

STEP 4
And finally you get what you were looking for. Your prayers are answered and now you can download the video and flaunt your skills of getting stuff in your phone that other people can't have.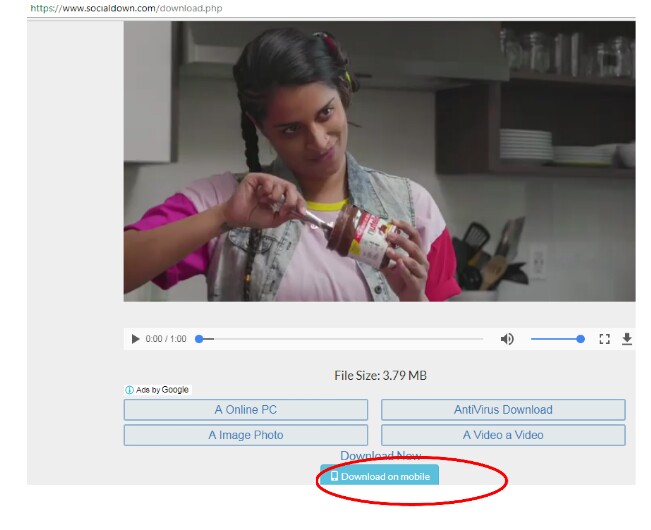 This was SocialDown's amazing Instagram downloader to your rescue. We try to be as constructive and handy as possible. While you share your Instagram downloads with your friends, do share socialdown.com with them!
Similarly, you can use the same method to Download Soundcloud MP3 and Twitter Videos. Just add the letter "q" before the URL and click on download button to save the media onto the computer.