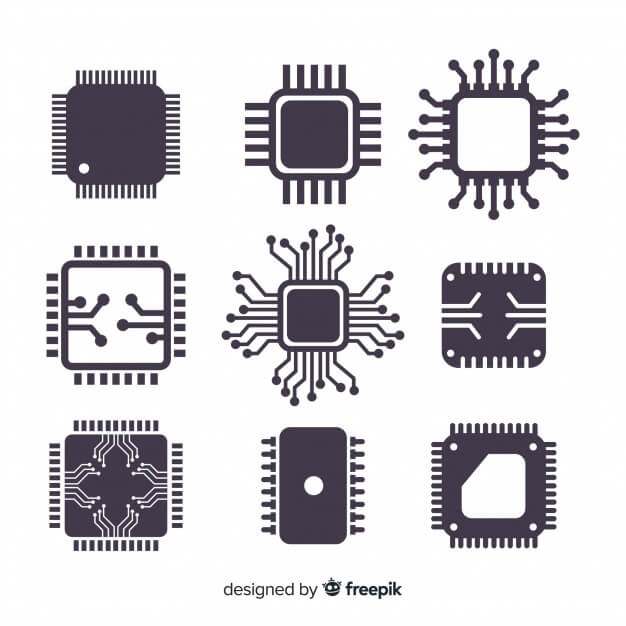 Processors are considered to be the most important components in mobile. The phone speed and experience totally depend on the type of processor used in it. You can open your favorite apps with the blink of an eye if your smartphone has a good processor.
A good processor in smartphones also helps to do all tasks on time. But, if your phone has a weak processor then it may result in slow phone speed. They may also cause issues like overheating and lagging of your smartphone. If you love to play games on your mobile then SOC or a processor plays an important role in it.
To test the speed of processors many technicians have made many devices which helps to evaluate the speed of your processor in no time. One of the best technicians, Centurian Mark, tests the speed of processors by taking real-world performance into account.
This test will not only help to determine which processor is best but also help the people to understand the performance of the smartphone without going deep inside the technical part.
In a survey, the best mobile processor considered in 2020 is Apple A13 Bionic. This is used in iPhone 11 and gives it the power to boost user experience. If we talk about android then Snapdragon 865, is believed to be one of the best processor used in smartphones.
Other processors like Exynos 990, Snapdragon 855+, MediaTek dimensity 1000 have made their names in the best processor list. In this article, we will discuss the processors, its uses and many more that will help you to choose the best phone for you. Let's get started:
Which mobile processors are considered to be the best?
Are you facing problems in your phone related to speed and lagging? The things you do on your phone whether you are searching or playing games, then the processor controls all the functions of the phone.
If your phone is not able to work properly then it may happen that your phone might have a slow processor that may not able to handle the tasks. It is time for you to change your smartphone. Several mobiles in the market have good processors. In this guide, we will help you to discover mobiles with best processors.
Aside from battery life, camera and storage, the mobile processor plays an important role. We have discussed it above about the role of the processor in your phone. Your phone may work fast or slow depending on the type of processor embeds in it.
Just like a computer, the mobile processor determines the performance of your phone. Those mobiles which have good processors may consider being the best. Now, you want to know what makes processor works so well or what are they made up of? We have discussed below.
What are processors made up of?
To determine the performance of the processor, one has to keep the check on the architecture, clock speed, die size and core of the processor. Clock speed is determined in GigaHertz, and this requires a fixed number of cycles.
The clock speed is responsible to determine how many instructions per second the microprocessor in the phone is executing. Cores receive the instructions from triggers and this calculates the instructions and satisfies them.
A series of multiple cores in the processor will help to do multiple actions in a single span of time. If multiple tasks are performed at the same time then the use of battery may also become high. So, the quad-core processor needs to have a high battery power that will be about 3000 mAH battery so that it may perform well.
If your smartphone processors have low power cores, then it may lead to the performance of simple tasks with minimal effect on the battery. Another component used is the Die and the die size is used to make up the CPU.
If your processor has small die size then it will generate less heat and therefore it results in less wastage of energy. Today, most of the smartphone processors are operating on ARM variants. It is highly important to use the phone that operates on a processor having the right ratio of these components.
Best mobile processors with high performance
Now, with all the information above, you will get an idea of how these processors are useful and essential in your smartphone. These processors will not only help to boost up the speed of your mobile phone but also help to improve the performance of your phone. Therefore, we have come up with the list of best processors used in the smartphones that helps to boost them up. Let's get started with the list below:
QualcommR  SnapdragonTM  865 is considered to be the fastest processor in 2020. This processor has to lead 5th generation AI and has scaled in 5G platform. You can experience more intuitive, intelligent and responsive processor in your smartphone.
Its smarter assistance and contextual awareness made the experience so smooth and fast with your mobile phone. From Gigapixel speed photography to desktop-level gaming, you will experience best on your phone. Its ability to capture billions of shades within seconds will blow your mind. And all-day battery life will make it unique from other processors. Use the game, capture images or do whatever you want in your phone with high speed like never before.
The A13 Bionic is considered to be the fastest chip used in Apple phones. These types of processors are used in iPhone11 and its series. This fastest processor has performed 20 per cent faster than other processors and consumes 30 per cent low power than Apple's other processors.
Its lightning core features machine learning accelerators that are capable to perform one million 8-bit operations per second. With faster graphic performance and low power consumption, you can enjoy the fast experience on your smartphone.
Enjoy the inspiring intelligence in your Samsung phones with this new generation processor. Exynos 990 is the best smartphone processor considered in 2020 that has dual-core, neural processing units with a digital signal processor that helps to improve your phone's performance.
This processer is capable to perform fifteen trillion operations per second. With the use of this processor, you are capable of downloading and streaming videos at hyper-fast speed. This best processor is paired with the 5G technology to make your experience smooth and maximize the downloading link. With the diverse power-saving technology, you can use this processor in Samsung smartphones.
The MediaTek Dimensity 1000 plus is the fables manufacturer's chipset that comes with 5G connectivity and ultra power saving features. Battery efficiency of this chipset is known to be better than Snapdragon 865 with its new power technology saving and other integrity.
It is believed that this fastest processor chip is capable of dynamically adjusting power configuration and operating frequencies based on the network conditions. This may eventually result in saving juice.
This fast processor is capable of switching between 5G and 4G network based on application needs. Furthermore, it provides you with a smooth gaming experience with its Hyperengine 2.0 technology. So, what are you waiting for? Go with this processor for lagging free experience and fluidity in gaming power.
Snapdragon 855+ is made for ultimate gaming experience backend with improved graphics and robust 4G and 5G connectivity. This chip is used to uplift your mobile with its new technology power. This processor is considered to be one of the best processor used in 2020.
This platform is built for speed and enhanced gaming performance so that you do not get any obstructions in between. With a full arsenal of hardware and software features, this processor sets you up for a victory when you are playing games. 
You will experience the high speed of your smartphone with cutting edge technology. Other advantages of having this processor in the smartphone include HDR gaming, premium audio and video experience, fully immersive, and elevated mobile speed. Go and get the phone having Snapdragon 855+.
Conclusion
Of course, good processors are one of the major reasons for using smartphones. There are different types of processors. Some focused on high speed while some are capable of providing you better-elevated experience on your mobile phone.
The best processors are same or close score if we talk about the features like performance, connectivity, audio and video experiences and much more. Multicore test performance is one of the factors that determine the best processors out of the list. Some use high transistor density while others are categorized on the basis of power efficiency.
It is a well-known fact that when the processors suffer from heating, then they will lose their working power. So, the processors that do not get up heated faster will work more efficiently. So, with the above list of processors, you will get an idea of what they are and which you can choose based on their operating efficiencies.