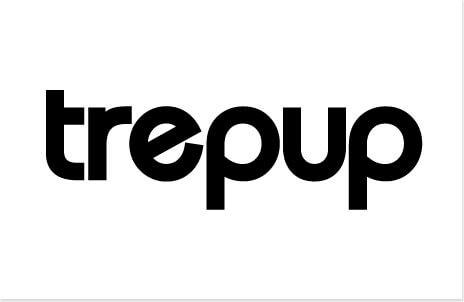 Who does not want to grow their business? Who does not make the use of utilities for their business? Every business owner wants to grow their business. Whether by interacting with people or joining any social network or business community, they can easily increase their potential customer base.
Among various business communities and networks available in the market, one of them is Trep up. Those who do not know about Trep up then do not worry. We have gathered information about this amazing business platform for you.
Trep up is a social network, founded by John Verbic that helps people to connect with a different business online. In this social media network, people tend to communicate with each other for business purposes. Being found in 2014 in Baar, Switzerland, this amazing network helps people to interact at different marketplaces and grow their business.
This excellent platform is trusted by various communities where different people can share their ideas, opinions, business plans, and skillsets to solve multi-tasking projects. The small and large scale business can easily contact each other through this amazing social network.
If you want to discover more and more opportunities for your business, then we will recommend you to make the use of Trep up social media network. The members who join this fantastic network will get an opportunity to share their business identity with other groups of businesses and access knowledge and insights about their business.
With its innovative sets of tools, you can easily accelerate your entrepreneurship and grow your business effectively. With the free signup in the Trep up an account, you can access its visually appealing interface embedded with different sets of features. In this article, we are going to discuss a guide on Trep up a social community for business and how it works. So, let us get started with this.
Features of Trep Up
Now, you get an idea of how useful the Trep up is for your business. This online network helps to grow your business in the form of formal interactions with several business owners. This amazing network has been established in 172 countries and 9000+ cities with 1400 product categories. It has over ten lakhs worldwide users that manage their businesses with full concentration. There are several features you will get while using Trep up. They are discussed below:
Simple and easy signup process
Trep up Signup and login process is easy and free. A user who signs up with Trep Up will easily be able to create a business or personal account in just a few steps. One thing you need to keep in mind while making an account with Trep up is that when you select a country in the signup process, you need to select carefully because it will not be able to change later.
Secure Data
Another main feature of using Trep Up is data security. We all know most people make the wrong use of the internet, and therefore, security breaches are increasing day by day. Trep Up is combined with Payment card industry data security standards through its partnership with various data security specialists. Therefore, you do not need to worry about the payment as it will be conducted in a secure environment.
Online presence with a single platform
In this digital era, every business needs to have an online presence with the help of a website. But those who do not have any website need not worry! Trep Up provides you the opportunities to grow your business with ease without having complexities like costs, on-going maintenance, etc.
Better organization of business
Trep up business pages are much more effective and better than other social business network pages. With the Trep Up page, you will get much more information about the various business with ease. Each Trep up business page has an ample amount of information that has been included in one's website. It will provide you details of business like the number of employees, category, brand logo, type of entity, and business photos.
Banner options
One of the eye-catching features of Trep up is an animated banner photo. Users or businesses that sign up can add up to two or three banners and rotate them and use over 30 animations. The photos and banners are served to be an excellent source of advertising and promotions.
QR CODE for each business
Trep up provides QR codes for each business account. The QR code will contain logos and a unique identification number. These QR codes can be downloaded and added to the sites, visiting cards so that every person can know about your business.
User reviews
Each business on Trep up contains a 5-star generated review option just like Amazon so that people may tend to know how better that business is from others. This helps to improve credibility and increase conversion rates.
So, these are some features of using Trep Up. These amazing features will let you grow your business by letting different people about your brand. Now, we will discuss about the types of accounts on Trep up.
Types of accounts for businesses on Trep up
Formally, there are two types of user authentications for those who create an account. This helps you to make the right decisions. One for individuals to know who you buy from, and the other one is for businesses that help customers to buy their products or services.
If you want to proceed with any of the accounts, then you need to sign up. Every step in the Trep Up account needs authentication and approval to start any initiative. Once you complete the signup process, you can easily visit any business and know about it from the information present there.
You can easily find the relevant business that suits you and deal with the best policies out there. Let us know briefly explain these two types of Trep Up accounts.
An individual account on Trep up
From the individual account on Trep up, you can easily buy your needed products or services from the business listed there. You can also join the global network market by signing up for the Trep up page. You can easily sign up and register as an individual member on Trep up.
A business account on Trep Up
If you sign up on Trep up using a business account, then you can easily do that. You will get access to various features for your business account. They are listed below:
You can easily create a website from it, or if you have a website, you can connect it with your business account Trep up page.
You can also build your email marketing services with your business account.
If you want to sell any product or offer any discount to people using your business account, then you can easily do that with the help of Trep up.
So, get ready to sign up as a business owner on Trep up to engage more and more people through its features.
Conclusion
In this article, we have mentioned brief information about Trep up and its features. Trep up is a business network that will allow you to operate your business and get more customers for it. The main purpose of the Trep up community is to connect people with different businesses.
You can easily sign up on Trep up using the business or individual account. With a business account, you get several features to build your business presence among individuals, and this will also fill the massive gap between rich or small businesses.
Connecting your business with people will empower your diversity in this community. It will also help to accelerate your business and create a more level field for everyone. So, join Trep up and get amazing benefits to promote your business.