Dedicated server hosting is an internet hosting service that's dedicated to the needs of a single server. The dedicated server hosting plan provides the whole server for hosting a website which is necessary to manage the very high volume of traffic to the websites, complex applications and for high-level of security.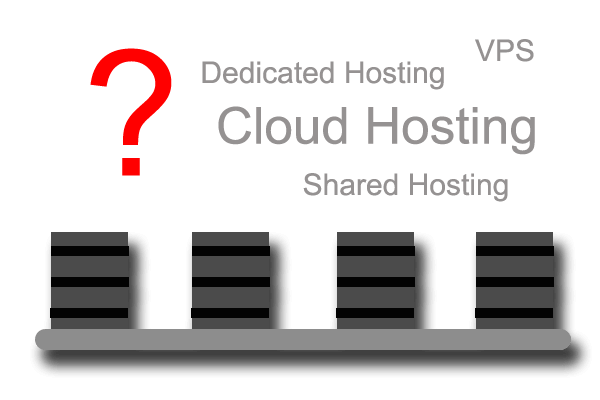 In dedicated hosting, companies or individuals gets entire control over their server hosting which provides customization of server hosting and is ideal for larger organizations.
With this type of server hosting, you can lease a complete physical server which allows unparalleled customization, entire control over the server hosting, can access higher levels of server resources, and also customize the operating system, CPU type, the total amount of RAM and storage available.
Compare to other hosting servers dedicated hosting is much expensive one so it's commonly reserved for profitable online ventures.
In dedicated server hosting you have the control over entire server whereas, shared hosting you have the control on a portion of the server not entirely. Some of the dedicated server hosting properties are,
High CPU Resources
High Disk Space
High Internet Connection Speed
Unique IP Address
High Hosting Cost
Remote Console Connection
Flexible Software Installation
Better website serving vs website hosted on a shared server / VPS servers (response time, memory, disk, bandwidth)
Less website serving vs website hosted on cloud servers (response time, memory, disk, bandwidth)
Available Server Operating Systems
Linux Distributions
Ubuntu
Debian
CentOS
Fedora
Arch
Gentoo
Windows Server
Windows Server 2003
Windows Server 2008
Windows Server 2012
Available Web Servers
For Linux Servers – Nginx, Apache,…
For Windows Servers – Apache, IIS
Here, we have highlighted some advantages of the dedicated server hosting
Exclusivity of Server Resources
A dedicated server is hosting only for a single website or an organization which means there are no sharing server resources with others so you would have the complete control over how resources are distributed and the activity of others limiting the bandwidth usage and slowing down your server.
In dedicated server hosting, the user can choose the applications, scripts or programs run on the server which also translates into a better security for your online business.
Every other advantage is obtained through exclusivity. Since the website acquired entire resources of a server allocation for applications and not shared with other businesses so the risk involved in another site's script using up all of the available CPU or RAM Space, sending your site to cold storage.
In dedicated server hosting, you will have direct access to the hardware and free to administer every aspect of server hosting.
Enhanced Security
Dedicated server hosting offers enhanced security which is the most attractive features. Unlike shared hosting or VPS, the dedicated server has their own unique IP address so there is no duplication of your websites or risk of sharing server space with malicious or spammers websites which gives more important for individuals or companies that are handling sensitive information for their business.
Even it secure you to handles sensitive transactions over FTP or SSL and cut down the risk of cyber-attacks targeting your server hosting. Dedicated server hosting also offers the highest levels of security against PCI DSS (Payment Card Industry Data Security Standard) which is mandatory for merchants to accept credit card payments.
It gives you greater administrative capabilities to change file permissions, using multiple user accounts to segment privileges, granting web designers access to your website, allowed to install any kind of security software including anti-virus, malware or any other firewalls and also can dial up or dial down user privileges as their wish.
Flexibility and control
Dedicated Server hosting offers better flexibility and control over another shared hosting. In shared hosting, you couldn't manage the server configuration since the changes you make would affect every other website hosted on the server whereas, Dedicated Server hosting allows you to manage the server configuration.
It allows the user to customize the server to their needs for CPU, RAM, Software, applications, program and disc space. It also helps you to accommodate the growing business needs.
Dedicated Server hosting allows you to install a different operating system depends on your need. Few shared hosting providers offer you the dedicated IP address, but it is much expensive. The engagement in email marketing or own SSL certificate, a dedicated IP address is a critical one.
Reliability and performance
Dedicated server hosting is typically more reliable and provides excellent performance than shared hosting because they do not share single server resources with many.
These Hosting servers available with some of the newer forms of cloud hosting, but redundancy can be made available. Dedicated server hosting doesn't require any sort of resource limiter to track the tasks from using all available resources. In this software allocate more efficient of the available hardware and user don't want to share the memory cache.
As I mentioned already dedicated server hosting won't be required to share resources with other websites so the websites will be able to draw upon the unconstrained power of RAM, CPU, network hardware and disks storage. The user can optimize the system to meet the performance of the specific application and can access hardware without virtualization.
Dedicated servers are high-IO capable and mathematical performance of dedicated servers which makes as a better choice for SQL databases and also convenient for CPU intensive functions such as video rendering or compression.
Scalability & Customizability
Depends on the business growth, you should expand the websites which require more space and resources.
Dedicated server hosting allows you to upgrade without having to purchase an entirely new server for further need. Even you can make changes to hardware like increase bandwidth or upgrade the RAM or CPUs.
A shared hosting won't allow the user to re-configure the CPU, RAM, disk space, platform or software which is already loaded on the server. Whereas, the dedicated server eliminates the possibility of customizability.
The customization of software and hardware set-up to suit his business needs is free which benefits the websites with high volumes of traffic rapidly and better accessibility to the visitors.