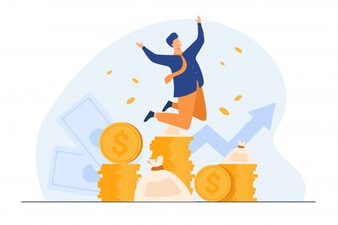 Captcha entering jobs are considered to be one of the simplest online home-based options for people who are looking to earn around 15 to 20k per month.
They can work in their spare time and earn as a beginner. If you have already experienced in writing projects or your typing speed is high, then this job suits well for you.
Do you know captcha can be done on both computer and mobile and most of the captcha service providers have their own set of applications?
Captcha typers are the people who make money just by typing captcha on websites. This could be considered as the best online money making jobs like surveys, and you can easily do this in your free time or when you want to earn any passive income.
Most of the people who have started their careers as data entry operators can get frustrated with their jobs. After spending so much of their time entering data in the software, these companies reject their work due to some quality issues. But with the captcha work, you can easily be able to earn online without getting kicked out of your job. This income is low but can easily maintain your daily expenses.
If you are looking to earn a substantial income instead of your fixed income, then you are in the right place. Here in this article, we are going to provide you with the top 6 websites that would help you to make money as a captcha typer. So, let us get started with this captcha typing guide.
What is a captcha typer, and does it consider being the right job for your passive income?
Captcha is known as the test that will help you to identify that the human is using the computer. Most of the websites provide the people to type captcha to ensure no mechanized bot or programming can join their website without verification.
Most of the people ensured encountering captcha most of the time when they visit a website. Many websites owners hire people online to solve captcha for them. If you are good at typing or you have any understanding of typing, then you must go for this job.
This effortless approach will make around $500 per month for various organizations. This is one of the best jobs that will provide you average passive income to run your daily expenses. There are various websites that will help you to solve the captcha and provide an extensive opportunity to captcha typers.
Let us focus on the top 6 websites that will allow you to do captcha job opportunities.
Top 6 websites for captcha typers to work on
Mega typer is one of the best websites for those who are looking to earn online money by filling captcha. You will get paid for .45$ to 1.5$ for every thousand pictures. If your typing speed is good, then you will be able to get $250 per month.
This amazing website provides data entry services to institutional as well as government organizations. Their main goal is to provide services like image recognition, captcha solving typers, etc. You can receive payment in different modes like PayPal, WebMoney, Payza, as well as Western Union.
This website is known to be one of the most stable and largest captcha job provider website. It has been providing captcha typer jobs internationally for many years. You can easily earn $1 for solving 1000 captcha. The mode of payment is also very simple for this website.
Once you solve the 1000 captcha, then you can easily withdraw money from this website account. Almost every user working with this website gets payment on time and has a high reputation as per their clients. You can easily join this website as a captcha typer and earn money. It also utilizes a rating framework per 1000 captcha pictures produced.
This amazing service provider will connect the service providers with workers. They will get captcha from their clients, and you need to type captcha to work with them. Their payment ratio will start from .5 USD for 1000 entries. If you have a good typing speed, then you can visit this website and start earning through filling captcha.
One of the best captcha typing websites is fast typers. It values incredible typers and pays up to $1.5 for 1000 images. The pace of solving captcha becomes high at the timings between 12 am to 5 am. This is because of an increase in demand during the time slot.
This is the great website build for captcha typers to get work for their niche. You can easily get a comfortable environment for solving 1000 images and can earn up to $1.8 per day. If you have made one dollar, then you can easily withdraw it in your perfect money, Webmoney, Payza, Vietnam Bank, and other Indian Bank accounts.
Pro typer is specially designed for people having experience in typing. It looks exactly like the mega typer website and provides the same payout ratio for 1000 images. If you work hard, then you can earn up to $300 per month. You just have to maintain a good captcha solving percentage to prevent your account from getting banned.
So, these are the top 6 websites that will allow you to work from home or any place and solve 1000 images captcha per day to get paid. Fast typers can evolve themselves in solving a captcha and can earn good passive income side by side.
Conclusion
If you are a content writer or loves writing, then you must try a captcha-solving job to earn passive income. A little understanding of solving captcha and typing could also help you to get money online. These top websites listed in this article are run with the motive to provide the best to their clients.
You can easily withdraw money from these websites once you solve captcha on a daily basis. We recommend you to use these websites if you have good typing speed, and voila, you can turn it into an asset.