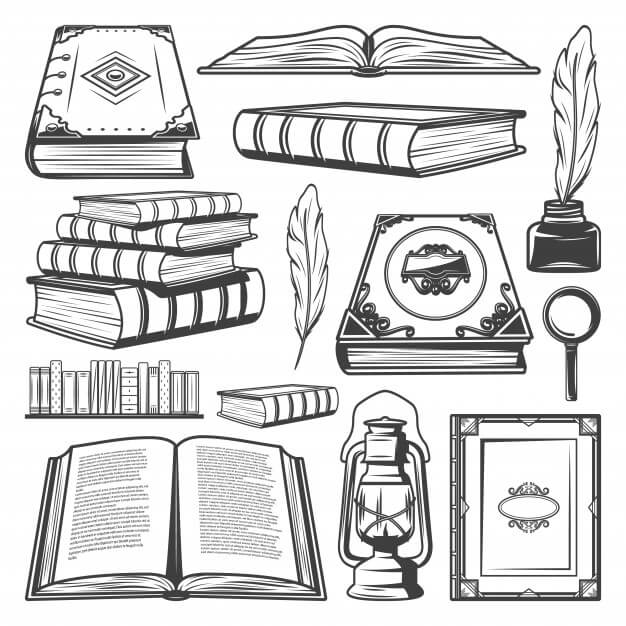 So, you've spent hours crafting your masterpiece. A simple idea, birthed from nothing to something will finally be in print; and you cannot wait. The manuscript's already been sent to agents and publishers. All you're waiting for now is that all-ever important email.
Three weeks go by, then a month and before you know it, six months have gone by. And then, one day, out of the blues, your letter arrives! You can hardly believe it. You're going to be a published author and everyone is finally going to see your name in print!
Your book is now everywhere; on Amazon, Goodreads, and every site that matters. You've even received a couple of mentions from well-known book clubs and blogs. Things are looking up and soon, you'll start reaping the rewards of your hard work. Cha-Ching!
And then, crickets. Nothing but crickets for weeks on end. Although everything in your body says that your book is a bestseller, the sales just aren't what you expected. You've emailed just about everyone to ask for their support and then, at last, you receive your first royalty check.
You should be excited- but it's only $48.03. How did things go wrong? You probably never imagined that this would happen to you, but here we are. What you may not know is that a lot of first-time writers find themselves in similar situations all the time.
I have a lot of writer friends and among them, the most unsatisfied, disillusioned, and confused aren't the ones striving to get their first novels published. Rather, it's the ones that have already gotten over the hurdle of publishing their first books that are the most disappointed and frustrated.
This is because most published authors, even the really good ones, don't have access to a whole host of marketing resources. And if you are working with a smaller publisher, things are even harder than most people envision as it means no TV show interviews, commercials, or even full-page ads in big magazines.
But this doesn't mean automatic failure. It is entirely possible to market your first novel successfully. Here is how:
Come up with a solid brand
It may not sound like it, but coming up with a comprehensive brand is one of the best things that you can do for your career. Any future fans that you hope to attract with your work will
Creating a brand is not just important for promotional purposes. It will also allow you to establish a relationship with your audience, which is what will keep them coming back to support you with each new book release.
Create an attractive website
Any published author worth his or her salt has to have an office these days. Your website is what will help you establish your brand persona. Your website will also help to keep your followers informed while inviting those who don't know about you to learn more. 
Ultimately, your website will serve as your office and home online. As such, its design is of the utmost importance. For your website to be effective, it should contain the following information:
Your author bio
A profile picture- preferably one taken by a professional
Captivating excerpts from your book
Your contact information
A link that will redirect people to buy your book or one that leads to your landing page
Land yourself on the best websites in your category
If you can, try and get your book on the top lists of various websites in your category. One great website to consider is the CoolThingsChicago.com, which has a comprehensive list of the best anti-hero books.
Look for a website that is willing to list your book for free. For instance, I know a writer who reached out to CoolThingsChicago and then sent the editor a copy of her book. Her book actually made it to the list and she did not have to pay a dime to get her book out there.
Are you marketing to the right audience?
Beyond figuring out what your book is about, you will also need to promote it to its natural audience? How old are your readers? Where are they likely to buy your book? Online or a brick and mortar store? Do they live with their parents? Are they married, divorced, single?
Answering all these questions is what will help you understand your target audience. Once you understand who it is you are selling to, then it will be so much easier to craft messages and create campaigns that are designed to make your audience buy your book.
Create a comprehensive marketing plan
Don't wait until your book is complete to start coming up with a marketing plan. You should start advertising your book as soon as you begin making headway- nobody can support or read a book if they do not know that it exists.
To get your marketing plan underway, here are some things that you can start doing:
Create a press release if you are not working with a publisher.
Come up with a list of local media houses. Consider setting up a press conference for your book release that can also double as a book signing. Make sure that the event is open to everybody.
Create a list of bookstores, gift shops, local and regional libraries that might be willing to sell your book.
Promote your book on social media by posting catchy excerpts that will keep readers excited.
Final Thoughts
If you've already published your first novel and are having trouble marketing it, you are among friends. Here is the hard, bitter truth- no one can market your book quite as you can especially as a new author without a proven track record. As such, you must do everything in your power to get the word out.
Remember, it will be tough for a little bit but don't give up. Being an author means having to deal with a lot of rejection. As such, you must do your best to develop a high tolerance for frustration. When sales aren't what you were expecting them to be, you still have to pick yourself up and keep trying.