The English proverb goes as "Necessity is the mother of invention". Most technologies that you use as of today has affected life to a huge extent. With everything smart that is being introduced in the market and a huge range of people actually lurking for it, other simple everyday use things are also upgrading to smart for betterment.
Something alike has been introduced by the famous brand of Samsung when they introduced their S3 Gear smartwatch. This gear exists in the market since 2016 and has been dominant since its inception. This magnetic step by Samsung has proven out to be extremely profitable for the company as the features this gear displays is worth drooling for. Let's look into the details of why the Samsung S3 gear even after 2 years of being in the market has still managed to conquer the hearts of its users: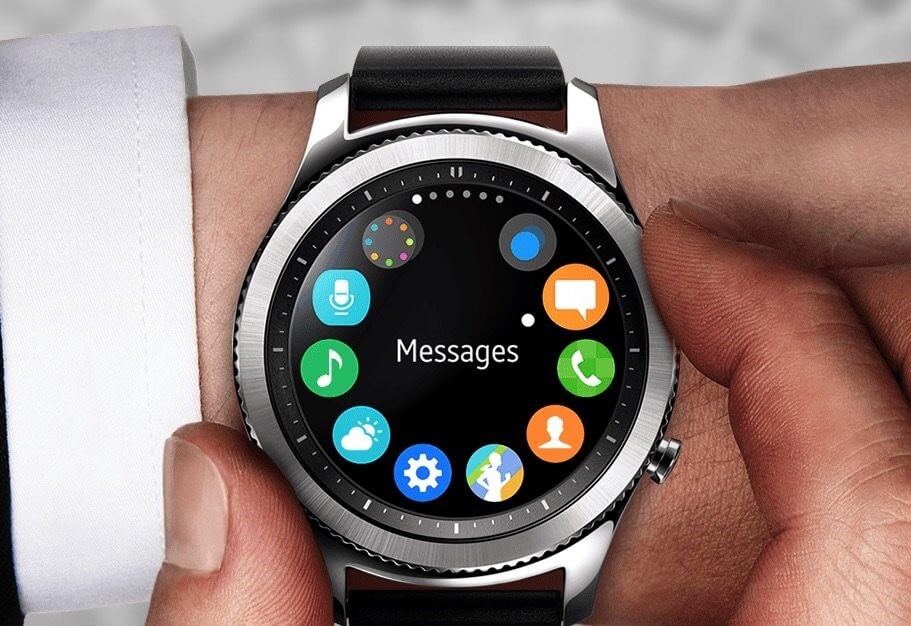 Overview of this power-packed watch
The Samsung S3 Gear was launched in the market in the year 2016 and was available to the users in two models: Classic and Frontier. It comes with a wide-angle display. The color variations available for this gear is in black and gray on the body with a sleek and stylish black band display making it an amazing looking accessory to pair up with. It also it touches screen along a bezel ring for easy rotates of the display. This gear is still on the top-notch demands of the consumers because of its money worthiness.
Features
The Samsung S3 Gear is power packed with features making it go a step ahead from others of the same variant. The 1.3" super circular AMOLED display makes stand a way apart. The display is totally touch screen which enables you to keep an easy access on the gear. It has a special feature called 'always on' which enables your Samsung S3 gear to camouflage itself to any normal wrist watch all the time. You can switch on your smartwatch with a single tap and once you swipe you discover a bunch of possibilities. One of the major features this gear showcases is it's tracking record. It can record your health as in the number of steps you are taking throughout which makes your weight loss journey a lot easier.
Apart from step tracking, this gear lets you also track your heart beat rate as well as your sleep. This gear, of course, comes with a variety of watch faces and you can also download however you wish and customize it accordingly. The built of the gear is amazing and it is lightweight as well irrespective of the fact that it's loaded with goodness.  With just 62gm in weight, it's internal memory might not be as light. It comes with a 4GB internal memory with 768RAM. The Samsung S3 gear can easily replicate your phone as for it showcases all the features, from WhatsApp to alarm to the calculator and even to voice call. It also comes with 380mAh battery for longer power.
Samsung S3 Gear App list
Beneath is the list of Samsung Gear S3 apps which we think an S3 owner must have upon their wrist. Let's look at the famous Samsung Gear S3 apps:
Flipboard
One of the best gear S3 apps that you can get on your Samsung S3 gear is this app which enables you to read any news at any point of the time. All that you need to do with this app is to select the categories of news you wish to view daily and that's it. Flipboard will flash on all the daily updates and news actually at the tip of your finger. It is a very praiseworthy app and much liked by the users of the gear.
Uber
You all can unanimously agree of what a gift uber can be to humans. But imagine booking a cab with your watch? That just sounds bizarre and totally achievable with the Samsung S3 frontier gear app. With this gear, you can easily navigate, book or track your ride right on the screen of your gear.
Spotify
Now a watch can do literally everything and with the help of the Spotify app, one of the best S3 gear app. Spotify enables you to listen to music anytime as per the genre you like or more. Also if you buy the Samsung S3 frontier gear, this app would provide you with 6 months of free subscription which acts as a bonus to it.
Xenzou
This Samsung S3 frontier gear app is undoubtedly an amazing thing inculcated by Samsung. This app enables you to stream videos on youtube uninterrupted. You can also download your videos and work as normally as you do on other devices.
In short, the Samsung S3 Gear is an amazing buy loaded with features. This device is definitely worth the money spend behind it.