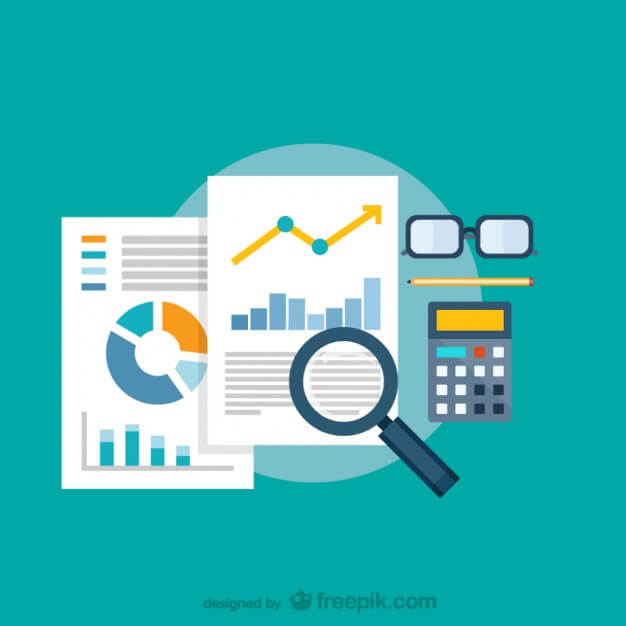 Data modelling refers to the way of creating a database model to store data. This model is used to represent data objects conceptually between different types of data.
In 2020, it allows various business owners to process a big amount of data and obtain valuable insights. With the help of the data processing model, you can easily create a data diagram to get a better understanding of the information available.
If your business deals with the massive amount of data then you can easily create data diagrams and get better cognizance of data with the help of data models. These softwares allow you to process data in simple diagrams with data flow that cover all methodologies to process it.
In simple words, we can make the use of the data model if that data is stored in the database. As with the help of the data model, we can convert it in a simple form to acknowledge different sets of available data.
Therefore, many companies have launched data design softwares that automatically convert data in diagrams and store them in a database. This makes it easier for data companies to process it and create a perfect structure for big data when required.
These softwares consist of various features that allow you to connect every aspect of information available. With standard functionality and distribution links, these software acts as the best resource to create data models. You can integrate the data easily in different systems at a single time with the help of these data modelling tools.
In this article, we are going to discuss various tools that help you with data modelling and provide you with valuable insights into the data available. But, before getting into those powerful data modelling tools, we will discuss various benefits of data modelling software that will help to create an IT strategy for your business.
Benefits of Data modelling software
If we talk about databases, then NoSQL database will actually be more important as compared to a traditional database. With flexible schema capabilities, the NoSQL database requires more discipline in aligning information for your business. With the use of data models, you can easily accelerate the development and lower the execution process of your enterprise. So, here are the benefits of data modelling software:
With the help of data modelling software, you can collect the information in an effective way so that you can develop the business very easily.
The data modelling software will generate effective data modelling approach that leads to higher integrity of discovery if your business.
When you process data with the help of data modelling softwares, then you can easily invest your time in the marketing process.
These data modelling software is of low cost and evaluates your data more easily. With its agile development environment, the development cost of this software is also less.
You can tune to these data modelling software to get better performance in optimizing the available data.
You can easily possess a great deal of data in an efficient way with these data modelling software.
These data modelling softwares will help your business in navigating challenges and opportunities that will come across the data mining process.
You can express abstractions that come in data in a clear and succinct manner. This will serve as a training aid during staff turnover.
The enhanced integration of data modelling features makes these data modelling software the first choice of data business holders.
These are benefits related to data modelling software. They are responsible to determine different objects in the Metadata that contains different attributes, identifiers and relationships between data. We have created a list of different data modelling tools that help to align your data with ease. So, let's get started:
Powerful Data modelling tools you can use in 2020:
Navicat data modeller is considered to be one of the most effective data modelling tool that has been used by many of the enterprises. This powerful tool easily model differently designed complex data and build high-quality conceptual structures.
This data modelling tool will help you to integrate the complex data structures with a single click. It also provides you with the facility to create, design and modify your data models with professional features.
You can easily edit data models with advanced features like object designers, auto-layout templates and many more that are available for Tables and views. With the help of this well-built tool, you can edit objects instead of writing complex SQL data queries.
This data modelling software consists of professional drawing tools that will help you to create a perfect model with just a few clicks. You can effortlessly create changes in database structures and convert the conceptual business model into a logical one with this software. So, make the use of this data modelling tool that has been embedded with this software.
ER/Studio is another data modelling software that understands your data modelling needs and provides an efficient way to align data. If you have multiple data-related businesses then this software suits well for your business needs.
With the use of this software, you can easily represent business concepts along with the full documentation of definitions, data objects, attributes and many more. You can easily manage the transformation of data and the relation between staging warehouse and staging area.
This tool will help you with robust and physical data modelling and enhance data for enterprise architectures. You can manage critical data elements along with regulatory attributes with the help of this software. Establish the best data strategy with the help of this amazing data modelling software.
Erwin data modeller is the best modelling tool for data that will surely help you with the development of your business. You can design various data structures and high-quality data assets with this data modelling software.
This amazing software will help you to meet your business needs as it ensures to solve complex data and provides integration to enhance user experience. You can make the use of this data modelling software to automate standard design tasks and consolidate and build applications.
Erwin data modelling software allows you to deploy and accelerate successful data for collaborative modelling and conflict resolution. You will get an accurate analysis of data when you structured it with this amazing software. Make use of its intuitive interface to generate data models for your business data. Explore the features of Erwin data modelling software and generate models in an effective way.
Another tool that will help you with data modelling is Oracle data modelling software. This software will provide a free graphical tool to build effective data structures that will simplify your data analyses tasks.
This tool will enhance your productivity and offers you a facility to create a multidimensional model with integrated source control. This provider supports reverse engineering capabilities that eventually helps to create a defined database model.
This makes it easy for you to understand the available information with the full spectrum of database structuring. You can easily download this free and cross-platform data modelling tool to analyze and create data models with ease.
If you get any problem related to data structure modelling then you can contact oracle support and they will assist your issues and provide the best solution to your problems related to this tool. Use this independent and standalone data modelling tool to get structured data with ease.
If you want to handle the complex data then you can make the use of SAP Powerdesigner. This powerful and amazing data modelling tool will help you create complex data analysis with drag and drop mapping editor that will make this work less intricacy.
Its enterprise data architectural tools have capabilities to model data, link and sync it. You can easily create multi9 model documents and perform impact analysis for integrated models.
Powerdesigner provides the facility to get web-based reporting along with the speculation of the metadata repository. Its open software environment will help you to create wizard-driven system documentation for all modelling types. You can save your data model files by using extensions like .bpm, .cdm etc.
This tool is considered the best data modelling tool as it provides various inbox functionalities like link and sync technology, impact analysis, web-based reporting and many more. Go and make the use of this best and powerful data modelling tool to create data models.
Conclusion
In this article, we have listed the best and powerful data modelling tools to maintain consistency models and databases. These tools support a large number of databases with ease and work effectively with unstructured data from the cloud as well.
Some of these are open-source software that is embedded with good and advanced features of data and object-oriented modelling. You can easily make the use of the intuitive platform to discover the features of the tool. Use these tools for data modelling and share discoveries with your team.